Find the best business mobile phone deals, plans and more with Business Mobiles. Is your business growing and adding more employees? If so, now is the time to consider investing; choose from the best business mobile phone deals on the market.
A good business mobile phone plan/contract allows you to provide your employees with company-use telephones, which will boost productivity. You'll also have the benefit of receiving a single bill for all of your employees without worrying about the task of managing many expense claims for personal mobile use while at work.
So, continue reading to learn all about the best mobile phone package deals and plans for your business – from security to your data requirements.
Or, jump directly to the biggest business benefits such as international communication, how to find these deals, and compare business mobile phone plans below.

What to look for in your business mobile phone plan:
Today's workforce has been transformed by technology and connectivity, with mobile devices and smart tech making daily tasks more accessible and manageable. There are so many different mobile phone plans to choose from for your business.
Of the many benefits of mobile devices in business, perhaps the most significant is the way these devices allow small businesses to reach the next level of growth. However, not all business mobile plans are equal in price or benefits, which is why we recommend you compare business mobile phone deals beforehand.
Here are the top five things to look for when choosing a business mobile phone solution:
Network Coverage

When looking for the best business mobile phone deals, keep network coverage in consideration. You want to make sure the coverage is dependable, is available in a wide area, and has competitive data speeds.
In addition to making sure the coverage is good in your immediate work area, you also need to ensure coverage is good in any destination your employees travel to for work. If international travel is part of your trade, select mobile plans that have good worldwide network coverage.
Don't forget to consider in-flight texting services and coverage as well. Learn more about provider coverage in our guide to the 5G network.
Security (Both Mobile Device & Business Plan )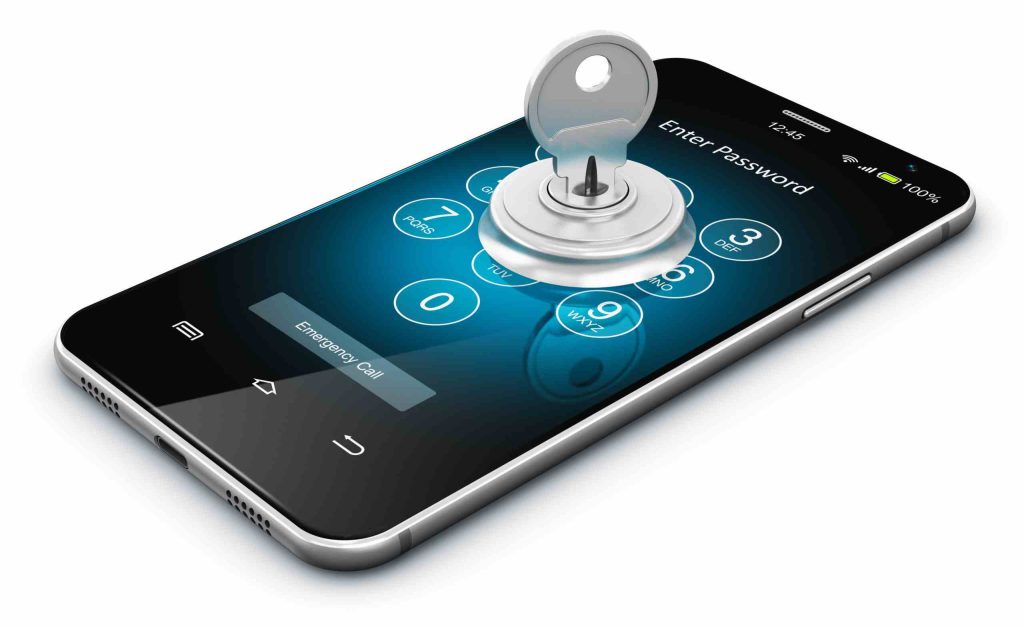 You always want your lines to remain secure, so it's wise to look for the best mobile phone deals that include encryption and other security features. If your plan already comes with adequate security, you won't need to worry about paying for extra security from another company.
Hardware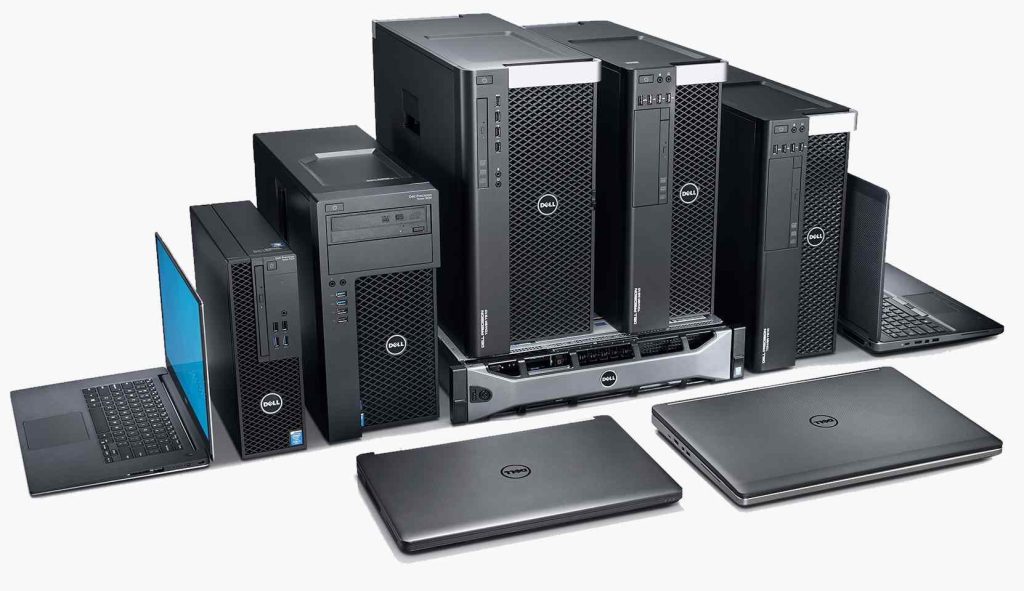 Do your employees need headsets, handsets, or any other special hardware? If so, make sure the devices offered with your business mobile phone plan are compatible with these extra features.
Want to break away from traditional telephones & business contracts, or overhaul your office communications? Upgrade today with our BT Cloud VoIP deals for business!
Business Requirements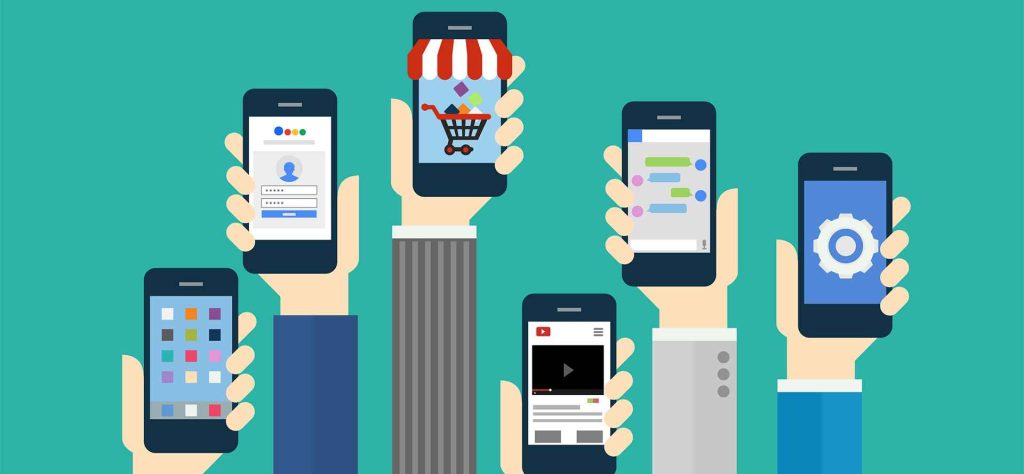 When looking for the best business mobile phone deals, consider the size of your organisation. If you're an entrepreneur with no employees, a business mobile phone plan or package may not pay off for you yet. If you have a few employees and you're still growing, though, it's smart to start looking for a mobile phone plan that will meet your needs.
Data Requirements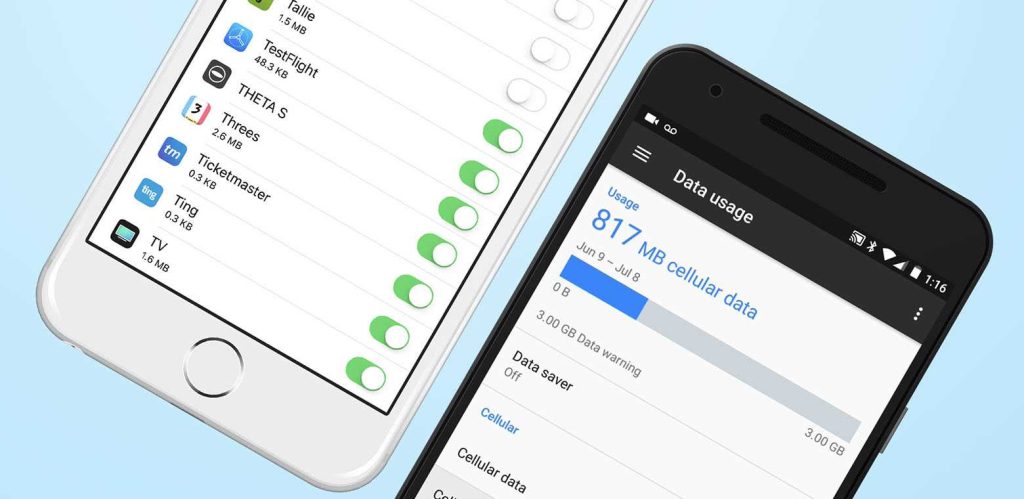 Unlimited data is usually best for most companies. If you've determined that you and your employees really don't need a lot of data to take care of essential corporate functions, you may decide to purchase a plan with limited data.
This may save you money but could be annoying if you find yourself away from the office and unable to access employee files or other info because you've already run out of data for the month.
Why get a Mobile Phone Plan for Business?
The benefits of mobile phones in business are endless. Nowadays, most people own mobile devices, so why not use them in business? We use phones to communicate with our loved ones, surf the internet and shop. When it comes to our business mobiles and packages, we can do so much more than talk and text.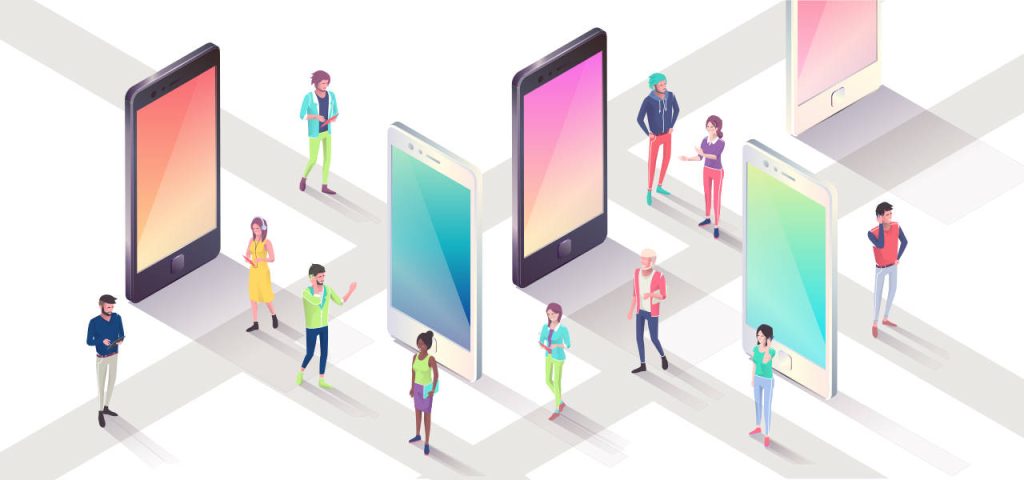 As a company grows, better communication is foundational to efficiency, productivity and service. Better communication between employees is just as critical as better communication with the customer.
Mobile devices in business give employees the tools they need to communicate in a real-time, asynchronous manner from anywhere and to anyone whenever they need.
Do more with less
There are a lot of business-related tasks that you can do from a handset. Waiting on meetings or interdepartmental memos is time-consuming and leaves room for miscommunication or errors when the information isn't readily available. Easily perform everyday tasks, strategise with our colleagues and organise information.
If you're not sure if or why you should supply mobile handsets to your employees, we will help walk you through the advantages of a business phone – including the benefits of mobile devices in business.
A paradigm shift in productivity
Over the last year, desk-based jobs have changed. Many employees who worked behind desks now work remotely. About 80% of the global workforce is mobile. With people out of the office or on the move, traditional forms of communication such as bulletin boards and landline phones are less relevant. Digital communication platforms are far more popular.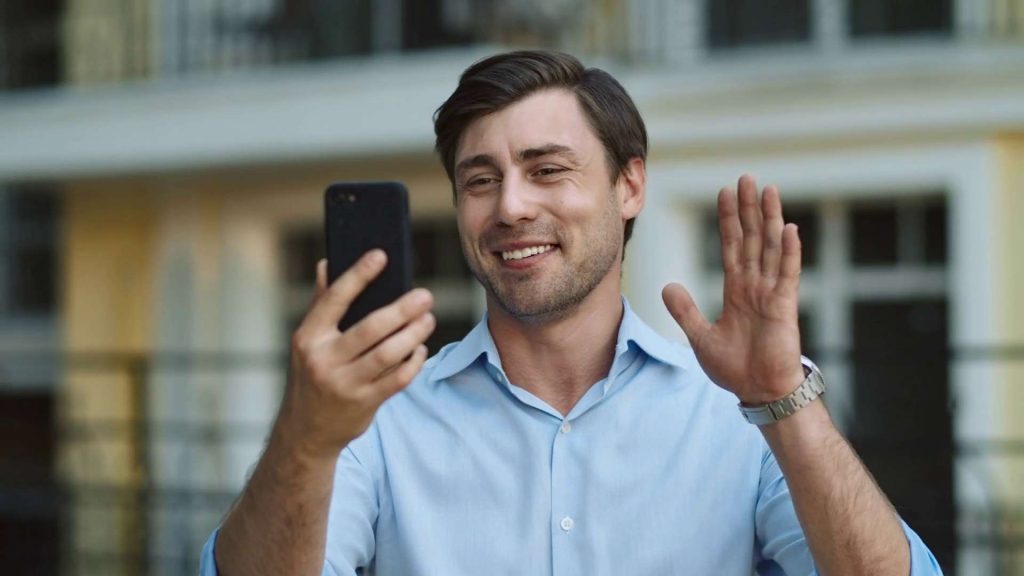 Sharing information is critical to your business's success. You should have an easy path of communication between yourself, your management team and your employees. When you have clear, accessible communication between individuals, you are likely to have fewer errors.
Enhanced business communication allows your company to focus on goals as a team in or out of the workplace.
The Main Advantages of Mobile Devices in Business
Supplying your team appropriately brings the many benefits of utilising mobile devices in business. While some organisations rely on staff's personal phones, a phone specifically for business has more benefits.
Our list of the Top 10 Best Mobile Phones for Business weighs up the pros, cons and benefits across various models and industries.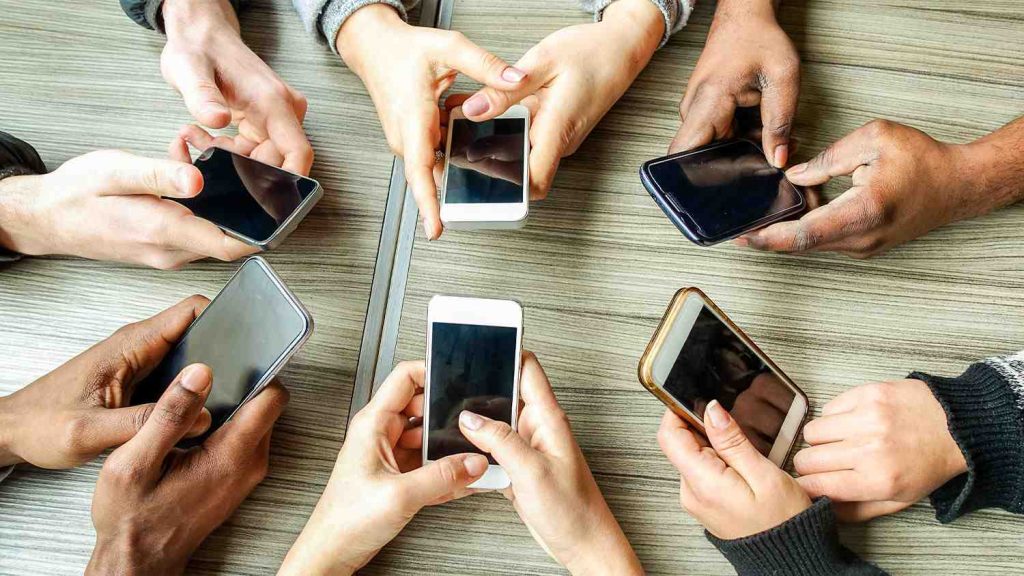 Before you start choosing between iOS vs Android for your business mobile plans, consider these advantages:
International Communication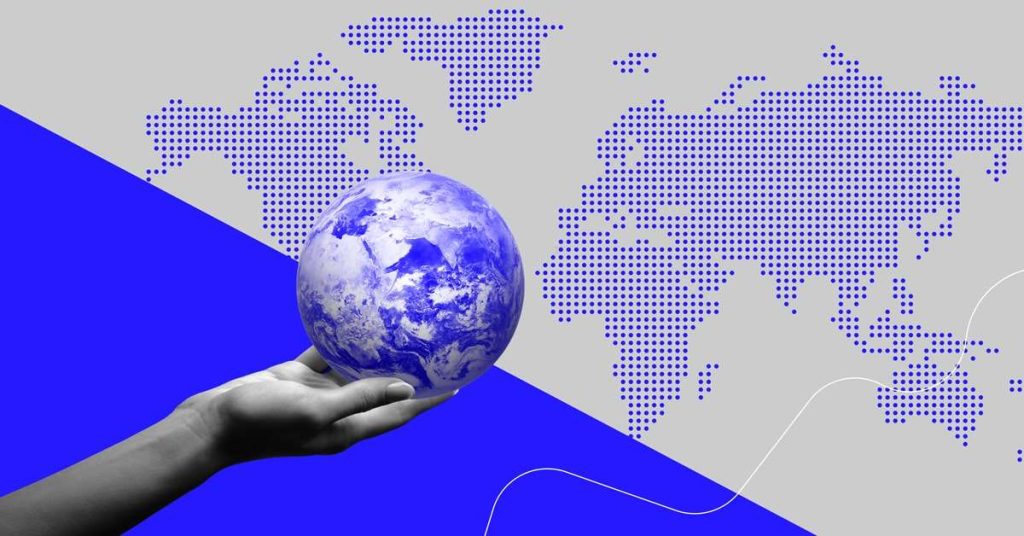 If you are a global company, your staff and management need to be able to contact clients throughout the world. For example, if you have a meeting with a client in Asia or a team meeting with staff located in Australia, a cell phone makes it a lot easier to make contact.
You can access the internet, send documents and write emails from your phone. Even if you can't meet up for a face-to-face call, you can still upload documents for another person to see later.
Remote Employment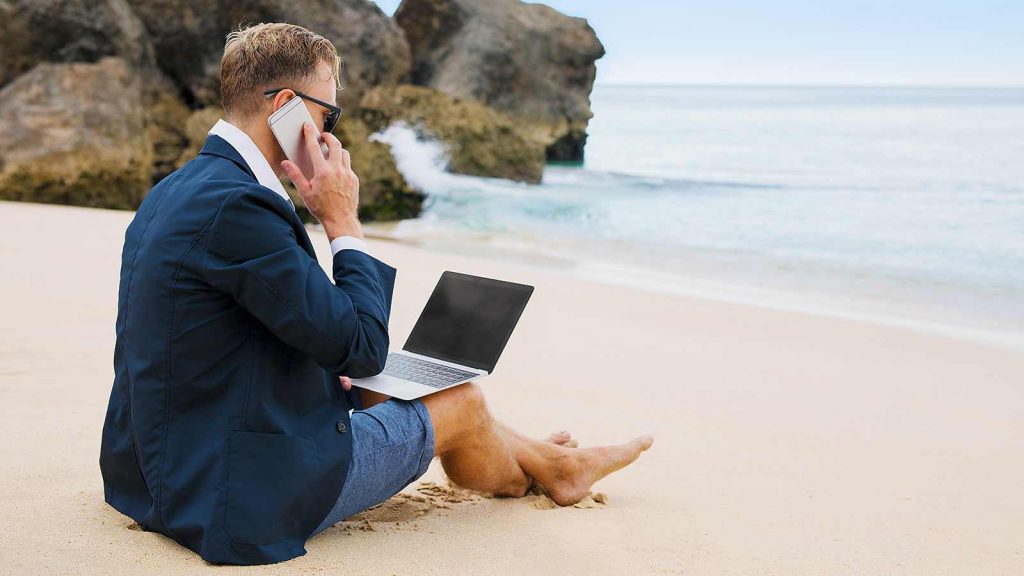 The ability to work from anywhere is another of the key benefits of mobile devices in business. Remote employment has been surging, with about one in four Americans working from home. Thanks to mobile devices, these employees are able to stay connected with what is going on at the office without any interruption.
Telecommuters tend to have higher morale and are often more productive as they work with minimal distractions. Both tablets and smartphones that access the internet can deliver similar functions to a stationary computer, allowing the workspace to be anywhere.
Business Flexibility
Another one of the clear benefits of phones and mobile devices in business, clients are more likely to be interested in a company with flexibility. Clients may have reservations about working with a company that has a rigid schedule.
If a client has to reach your company after hours, he or she has the highest likelihood of talking to someone when your employees have mobile phones. You don't have to be tied to your desk to schedule meetings, talk with clients, or multitask.
Increased Collaboration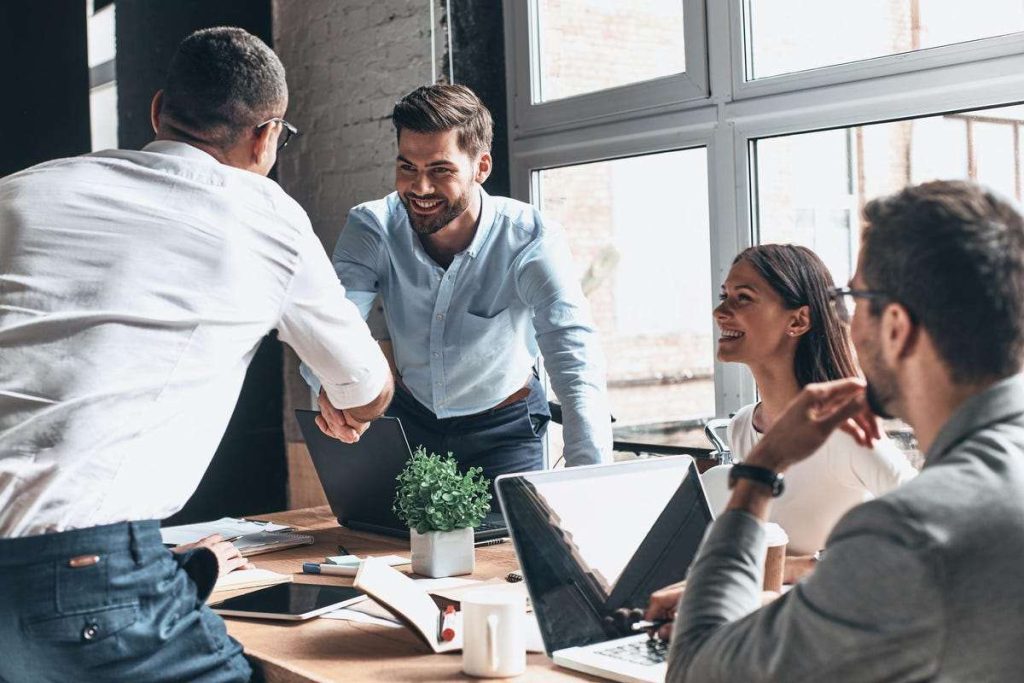 If you want your business to excel beyond its competitors, then your employees have to be able to collaborate. When your company has a diversity of ideas, you are more likely to see innovative solutions coming from your company. With mobile communication, different departments can communicate with each other.
Instant Communication & Outreach
This increased collaboration is perhaps the main benefit of mobile devices in business. Employees don't have to wait until they are physically gathered with their peers or at their desks to access documents or resources for the task at hand. Smartphones provide access to emails, video conferencing, document storage and more.
The staff members who work with the clients can provide insight into how the customers receive your products and services. Often, they can provide their colleagues with new ideas on how to introduce new services or products. The more people involved in a collaboration, the more likely you will have creative problem-solving.
Increased Employee Engagement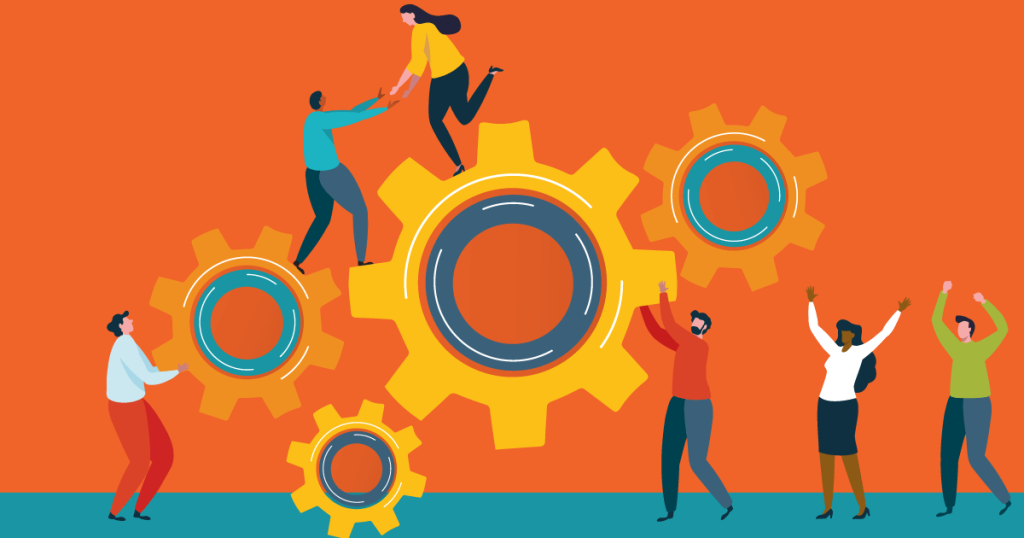 Having the ability to remain in contact is the best way to increase employee engagement and one of the many benefits of mobile phones in business. When you use different mobile communication tools, you can gauge how well your workforce is doing.
You can see whether your staff is engaging and whether you have weaknesses within management or staff. With this data, you can find new ways to increase engagement. If you have workers spread throughout the country or the globe, they are more likely to engage with each other when they have the means to do it.
The new path to effective teamwork
While instant chat platforms make it easy for employees to engage with one other, text messaging, social networking apps and video conferencing are tools that can be expanded for consumer and vendor use.
Customer notifications or updates can be sent wirelessly through email or texts, while business management apps can keep managers on top of invoices. These abilities can replace paper-based and manual input activities, freeing up time and reducing operational costs.
Empowered Employees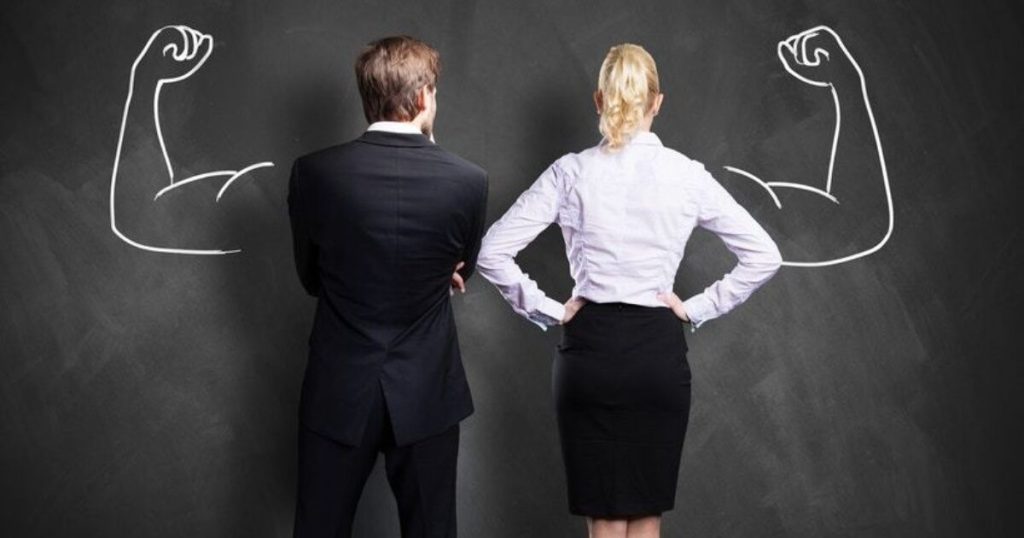 When you provide your employees with a mobile device in business, you may also be giving them a sense of belonging. You are saying that you value them and see them as a part of a whole unit. Additionally, it empowers them.
Employees at all levels can communicate with one another. Workers respond better when they can provide feedback and have direct communication with other members of the company. Empowered employees are more likely to put forth more effort into your company.
See our post on effective team communication with Slack now!
Business Mobiles vs Personal Mobiles
Many companies understand the importance of business mobiles, but not all provide phones for their company. Instead, some reimburse their employees for business use. The problem with this method is that you have to pay a variety of individual rate plans. Read our post on BYOD vs Corporate to learn more.
Personal Mobiles Cost the Company More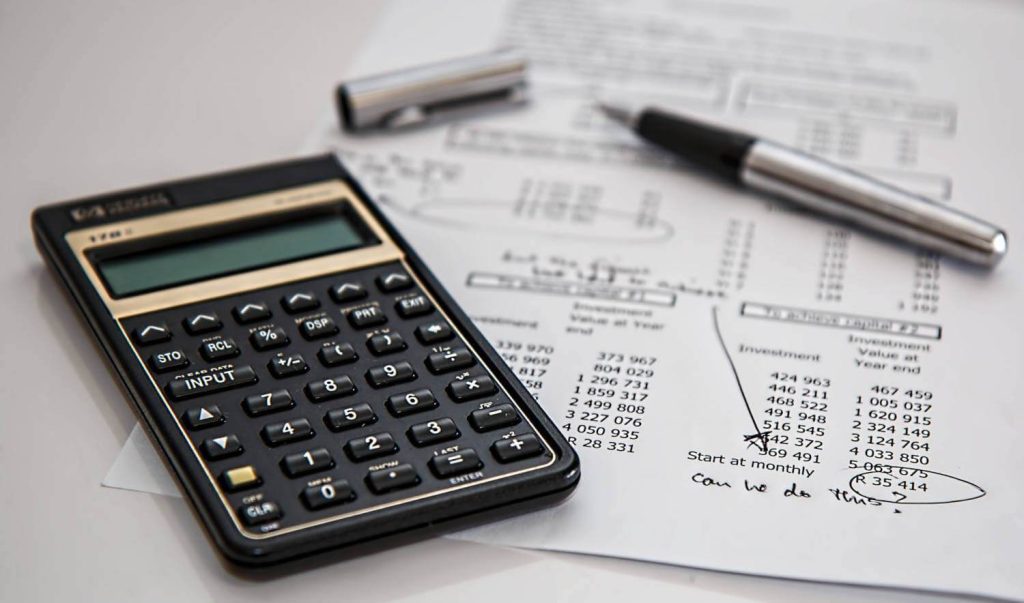 You receive a discount when you establish a business account for multiple phones. The more lines you need for your business, the odds are that you will pay less for each line. Since mobile providers have high competition, you are more likely to receive the best deals when looking for a business mobile option.
If you REALLY want to save money, check out our Business mobile phone contracts & plans! Love listening to rumours? Uncover our post on the new iPhone 14 leaks, rumours and features now.
Business Mobiles Enable Easier Contact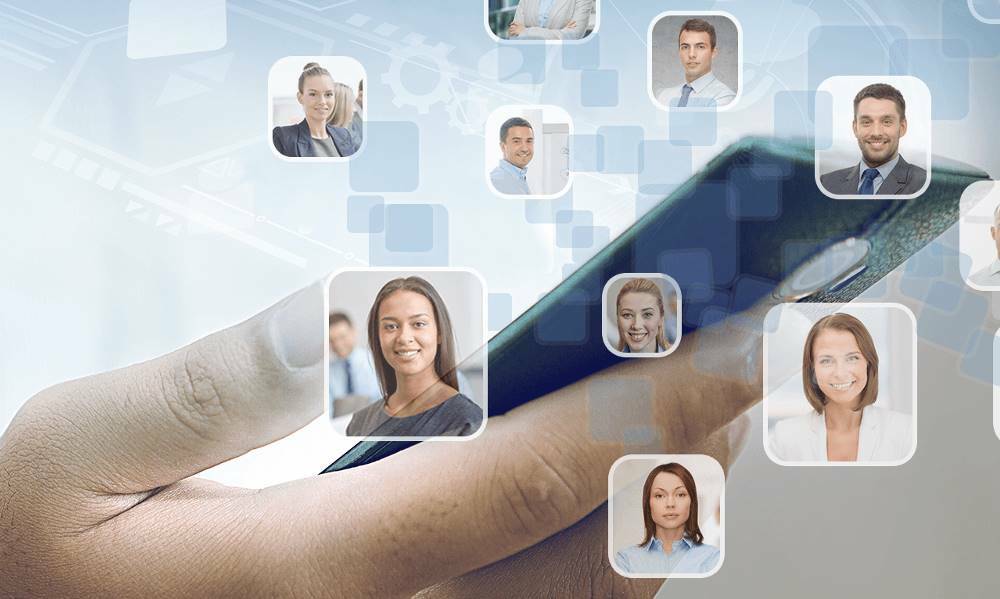 The executives, managers and IT staff need to be on call most of the time. They may need to be contacted on short notice. If they carry a business phone, they are easier to get a hold of. They don't have to worry about keeping their personal device on at all times.
When they carry the business phone, they know the only reason they're being contacted after hours is if it's essential. Additionally, you don't have to worry about family members of the staff borrowing the personal device.
Those are just a few of the benefits of mobile phones for business use. Want to keep your staff on track? Read our post on the best team work apps for staying connected here, or find the best UK business mobile phone plans below:
What Are The Best Business Mobile Phone Plans for a UK Business?
Owners and stakeholders of small and medium-sized enterprises should seek out mobile plans with sufficient allowances for data usage, calls and texts. Tariffs for small business mobile plans vary based on these allowances and whether the plan is SIM-only or includes handsets.
The best mobile phone plans for business use (big or small) have allowances for data, calls and texts that meet the needs of employees. Business owners and equipment buyers should consider typical usage statistics and select the right level of service.
Compare the following types of handsets and contracts available throughout our store:
Apple handsets/plan
Samsung handsets/plan
Windows handsets/plan
No matter which company plan a company owner or equipment buyer chooses, SMEs save money on their business mobile plan through BusinessMobiles, compared to the networks.
The multinetwork catalogue of Business Mobiles includes four leading UK networks; EE, O2, Vodafone, and Three (learn how to get free London Underground Wifi with Three).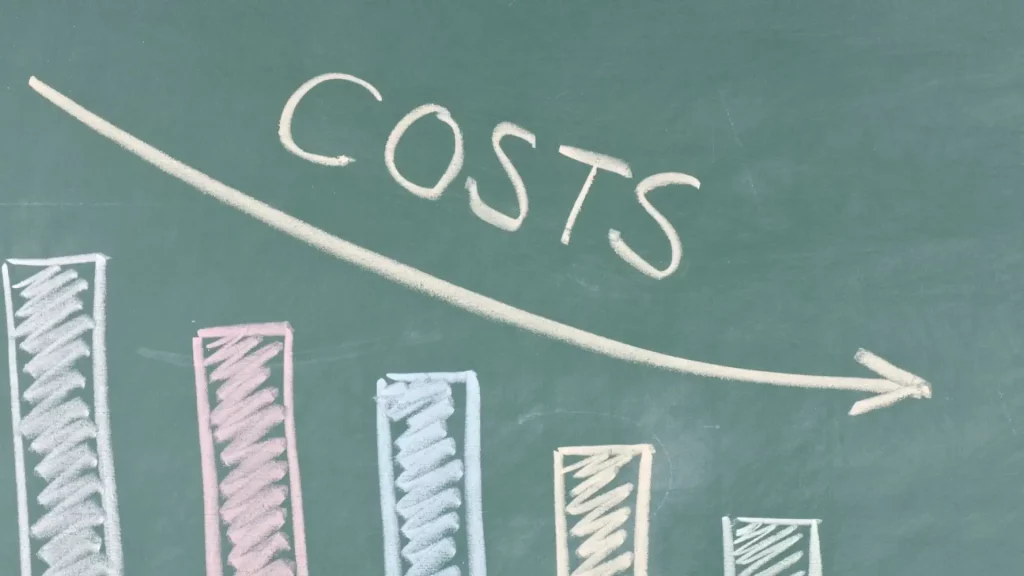 It is possible to cut costs by customizing connectivity options based on the needs of each employee. A long-term plan will generally have lower monthly tariffs than a month-to-month contract. A SIM-only plan allows employees to use and upgrade their own phones during the contract.
What the Best Mobile Phone Plans for Business Include:
The best mobile phone plans for business have to include unlimited calls and texts in the UK. Some contracts also include free EU roaming. Data allowances account for most of the cost difference between each plan. Choose plans with handsets that have allowances from 3 GB per month up to 60 GB.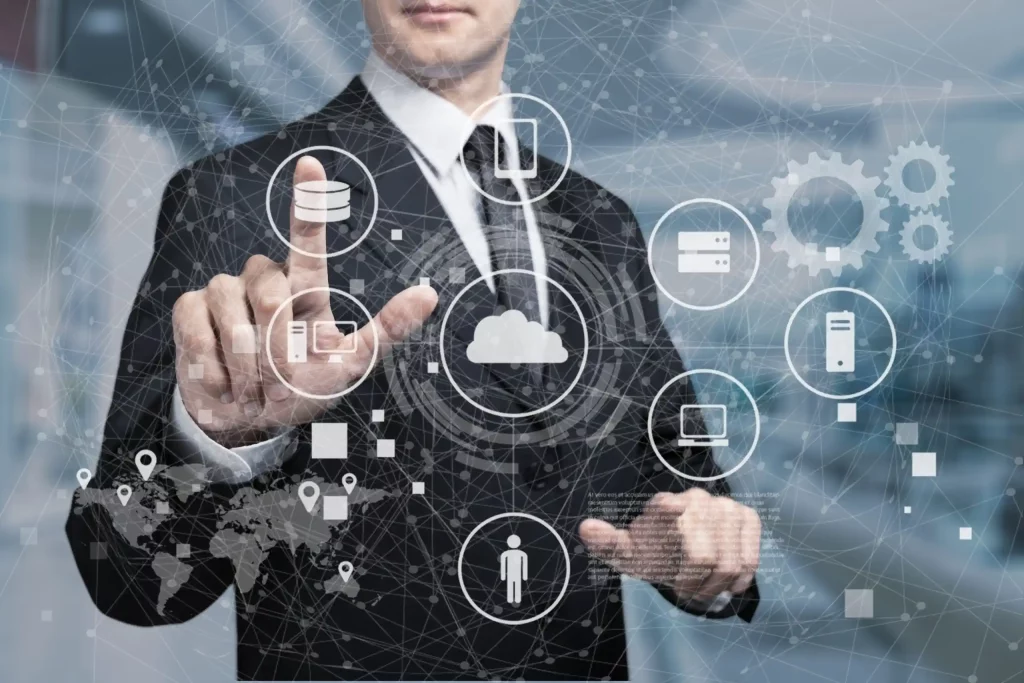 Business SIM-only deals with 120 GB of data per month or unlimited data can be good choices for employees who use their own handsets. Company owners should check the contract lengths and costs from a UK small business mobile phone plan. Learn exactly what is a SIM card and how it works here.
Our experts can recommend low-cost contracts with talk, text and data usage allowances sufficient for SME employees. As always, the most affordable plan remains SIM only – although getting service through us can save on the cost of handsets and contracts compared to network pricing.
It's also worth considering any specific apps or platforms that you will require access to. For instance, smartphones with iOS use Siri for various business applications.
How to Find the Best Mobile Phone Plans & Devices for Business
Entrepreneurs and small company owners around the globe have the same questions. Whether you're working with a limited budget or you're simply trying to be as responsible as possible with your working capital, taking the time to find deals on any office-related expenditure is essential.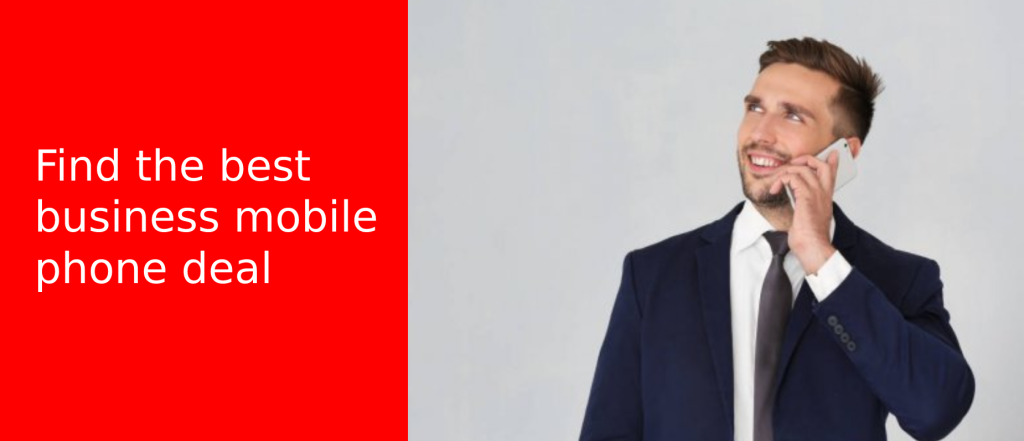 Some of these plans provide a better value to you than others. If you're struggling to figure out the best business mobile phone deal to settle on, you're not alone. Here are a few suggestions for finding some good deals:
Know What You Need
When deciding on a company mobile phone plan, it's important to separate wants from needs. Owners and stakeholders of small and medium-sized enterprises should seek out mobile plans with sufficient allowances for data usage, calls and texts.
Do you really need unlimited data if you conduct most of your work from your laptop or desktop computer, rather than your phone? Tariffs for small business mobile plans vary based on these allowances and whether the plan is SIM-only or includes handsets.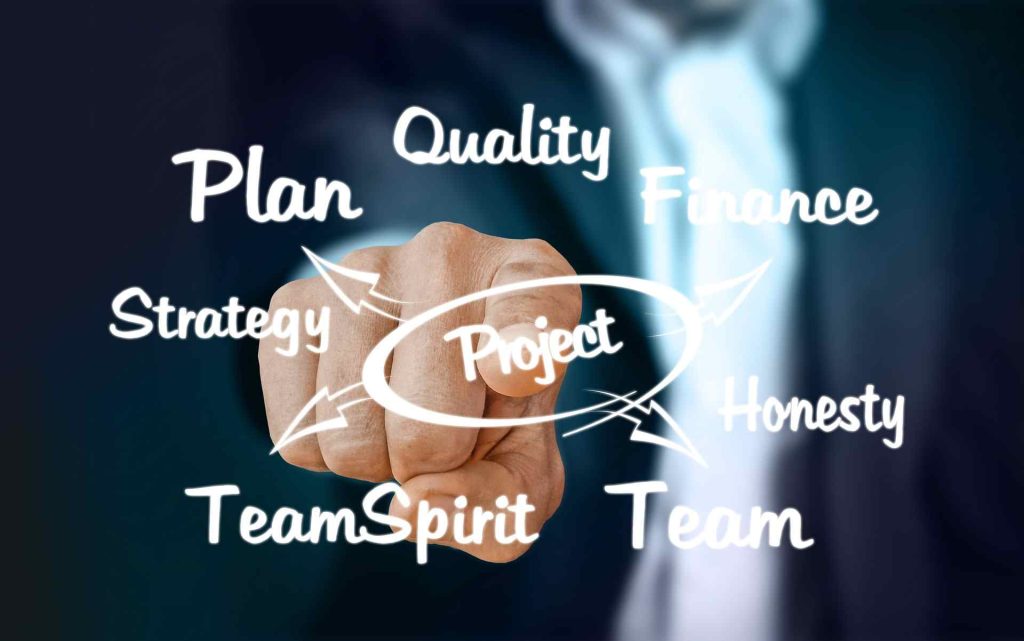 While unlimited data is convenient, some plans offer significant discounts for data caps. On the flip side, you may find it necessary to spend a little more on a plan that includes international calling and data capabilities.
Take some time to figure out what features you need for your company, then look for deals that offer all the necessary services for a decent price.
Look Online
It may sound simplistic, but simply looking online can potentially help you save a lot of money on your company phone needs. When you walk into a brick-and-mortar mobile shop, you're a bit like a captive audience. Salespeople know how to use tried-and-proven techniques to pressure you into buying a plan before you leave.

When you look for the best business mobile phone deals online, however, you get great customer service, but without all the pressure. Many online stores carry similar or better selections of handheld devices and can offer personalised quotes in minimal time.
Look for Alternatives
Sometimes, you need something other than mobile devices, or a complete overhaul of your office communications. It can be hard to assess your needs and pick the most suitable solution.
We highly recommend our BT Cloud Business VoIP phone systems for a highly reliable, economical alternative to traditional telephone lines.
Compare Business Mobile Phone Deals
Even though it's listed last, comparing pricing and services is one of the most important things you can do when looking for the best deals on business mobile phone plans. Some business mobile phone deals may seem fairly priced until you realise they offer very poor service or vice versa.
We always recommend our customers compare business mobile phone deals before making any choices, or asking us first.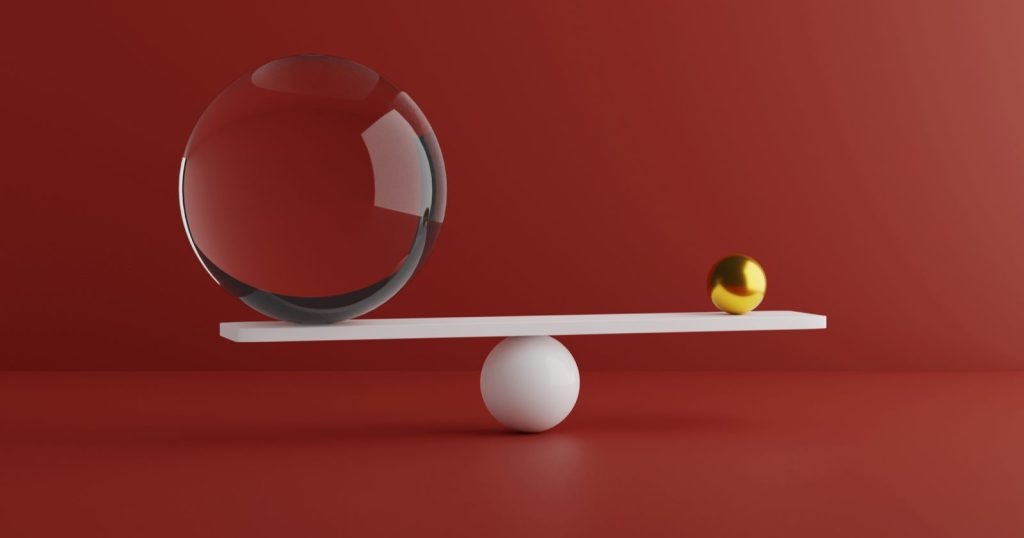 Saving money is important when you own an organisation, but you also want to make sure you're getting good value for the money you do spend. That's why plan comparisons are so important to make.
To compare business mobile phone deals, make sure you're taking all factors into account, including the advertised cost, any extra (and possibly hidden) fees, contract details, and any applicable service limitations that may influence your decision.
Please note: Our shop contains features to compare business mobile phone models across all the deals we stock. Simply select the "compare" square on two or more product listings and click the bar at the bottom!
Ask the experts!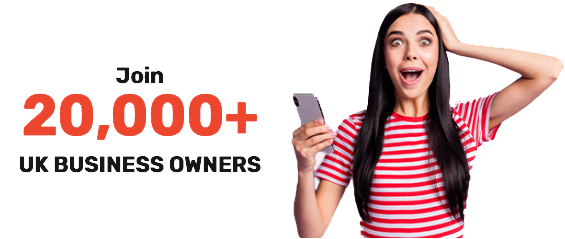 Perhaps the simplest solution, and one that will guarantee you the best mobile phone deal for your business. Our team of experts are always happy to help, and we will never try to overwhelm you with add-ons and additional fees.
Now you know of the best business mobile plans in the UK, it's time to get in touch. Our consultants have seven years of experience on average, making these specialists valuable resources for professionals seeking the best connectivity deals.
Talk to our team today for a free quote, consultation or chat and find the best business mobile plans for your business. View our blog for more informative posts, including how to fix a frozen iPhone in minutes!
Want the latest Apple smartphone? Get the new iPhone 14 on an EE contact at a great price now.
Our Best Mobile Phone Deals & Mobile Devices in Business
The fact that you're looking for the best business mobile phone deals shows that you're a proactive company owner who's eager to help your employees succeed. We're more than happy to help you get started; Our expert mobile consultants will suggest the best plan for every employee.
Save money & get the best business mobile plan today. Looking for the latest release? Read our list of the upcoming New Phones of 2023, including the iPhone 15, Pixel Fold, and Samsung Z Fold 5 / Z Flip 5!