You may have a SIM card but have no clue as to what it actually does. We know that our mobiles need this tiny little card to allow us to make calls and send texts, however, have you ever really questioned what one is, or wondered how does a SIM card work? We are here to break it down for you. Read on to learn more!
What Is A SIM Card?
The concept of a SIM card may seem quite complicated and difficult to wrap your head around, however, it is integral for your mobile.
The acronym SIM stands for Subscriber Identity Module. It stores important data, such as your unique phone number.
The card itself is a small piece of removable plastic that can be inserted into your mobile. Your phone provider (or Businessmobiles.com) will provide you with a SIM card that can be used in any mobile device providing it is the correct size. Through your SIM card, you can access the same network, number, and messages.
FUN FACT: The first SIM card was invented in 1991 and was the size of a credit card!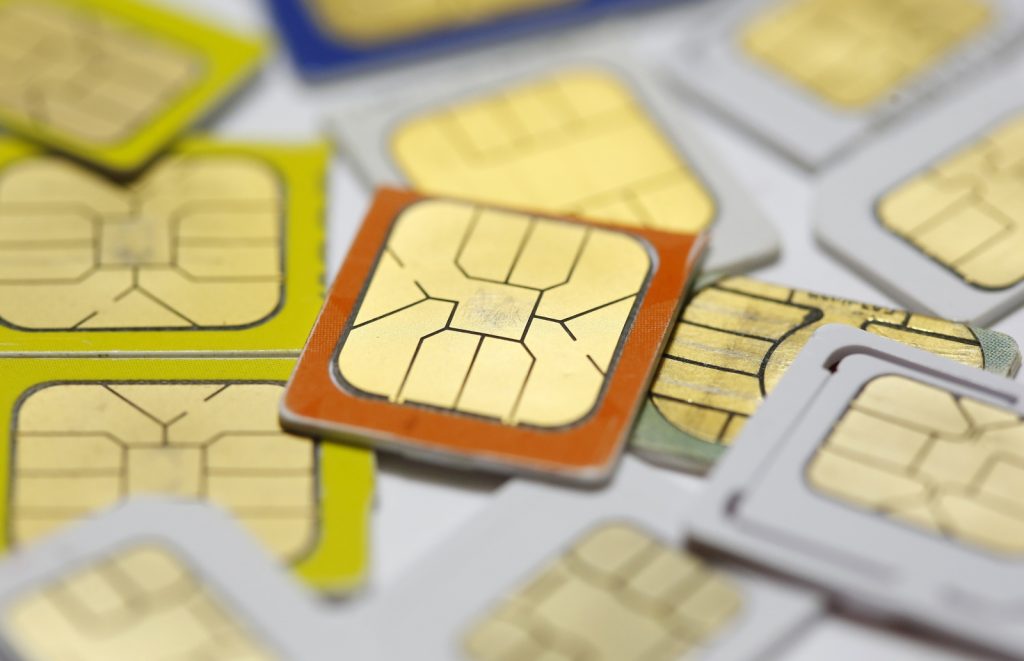 What Does It Do?
This little piece of plastic allows you to connect to your network provider. You can make calls and send messages, and even connect to mobile internet services. Without one of these cards, a phone can not make calls or access any of your data. When you place your card into any new phone it will retain all your contacts, phone number, and messages. So you don't have to worry about losing touch!
In short, these cards are what differentiates your mobile from an MP3 player. Without it, a mobile isn't really a mobile.
Not sure if you have one? Well, if you are able to make phone calls, send messages, and access mobile internet, then you have a SIM card!
The Different Sizes
If you have ever seen a SIM card then you know they are very small and very easy to misplace. Over the years these cards have changed a lot in size. As our mobiles got bigger the card got smaller to make room for all the exciting upgrades. Those extra cameras had to go somewhere!
SIM cards come in 3 sizes: a Standard, a Micro-SIM, and a Nano-SIM.
The size of the card you need depends on the mobile phone you choose. When ordering a new mobile package you will be provided with the suitable SIM size, so you do not need to panic. However if you are buying a SIM only plan then you need to ensure that you are ordering the correct size for your desired mobile. A quick Google search will reveal what size you will need.
Even though these cards can vary in size, they all contain the same amount of information and do the same job!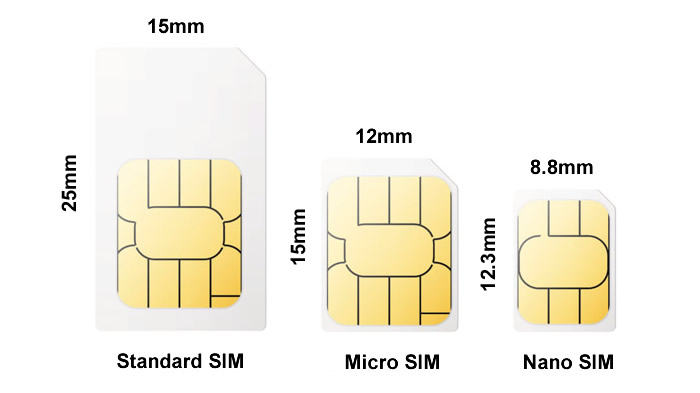 How To Insert & Remove
Now you know what is a SIM card you may be wondering how do you get the card into your mobile? The instructions on how to insert one should be found in your new mobiles' manual, but it is normally quite easy to locate.
For iPhone users you will see a tray on the right hand side of your phone that needs to be opened with the silver ejector tool (also found in the box). Or if you can not locate this a simple paperclip will suffice. Push it in gently and the tray will pop out for you to insert or remove your sim card.
For Samsung users you wil need to perform the same steps as above. If you are having trouble locating the tray make sure that if you have a removable back cover that this is removed. However, if you are still struggling to locate the SIM tray then you can always rely on Google to provide you with the answers.
And now you can insert and remove your cards with ease!
Check Out Our Sim Only Business Deals
If you are trying to save money for your business but need to get your hands on some brand-new business mobiles, then look no further! We have a range of offers to suit any budget. From luxury handsets to affordable SIM cards, all at a cheaper rate than going directly to the network.
Browse some of the best Business SIM only deals & plans in the UK now.
Looking for an alternative to traditional telephones and mobile contracts? Shop deals on Cloud Business VoIP phone systems and enjoy some big benefits.