Save on your next contract with an O2 Business deal & enjoy all the extra benefits of shopping with us.
Discover the best O2 Business deals across mobile phones, SIM only plans, and so much more below:
O2 Business Mobile Contract
Deals
Find your perfect O2 Business mobile plan below & enjoy industry-leading service, coupled with unbeatable customer care from our team.
Browse the UK's best O2 Business mobile contracts across all of the biggest brands now:
O2 Business SIM Only
Deals
Revel in our range of O2 Business SIM only deals with some of the lowest-priced plans in the UK for this network. Take your pick from 6GB to 50GB+ contracts, curated to best suit your business needs.
Enjoy additional discounts on top of reduced network rates when you shop with us. We're proud to share our great deals on O2 Business SIM-only contracts & pass on even more value to our customers.

Find your favourite O2 Business SIM only deal or contact us directly to discuss your requirements – we'd love to hear from you!
Why choose an O2 Business Contract?
O2 is one of the largest network providers in the UK, with over 32.2M+ customers after 37 years in operation. During this time, they have set many milestones and won an array of awards for their stellar service. This has resulted in O2 becoming one of the most highly rated network providers in the UK.
Here are just a few benefits of choosing an O2 Business contract:
Can't find what you're looking for?
Contact our expert team today for a free and no-obligation quote. Enter your details below, we'll be in touch soon: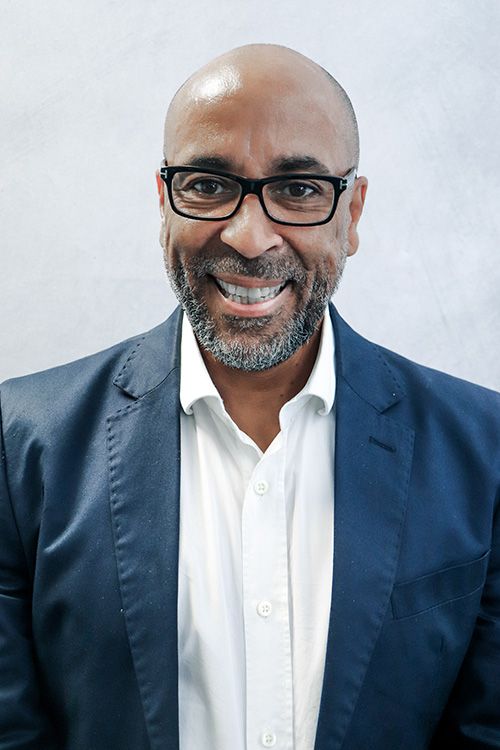 Start taking advantage of the UK's most highly praised network operator; enjoy award-winning service at an unbeatable price and get the best deals on your new 02 Business contract.
Learn about some of the awards O2 have won over the years:
Best Network for Roaming, 2022 - Uswitch Telecoms Awards
Those who travel frequently for work will likely benefit most from an O2 Business contract deal. This provider was the only one of four major UK networks to maintain free data roaming.
Customers will enjoy up to 25GB of free international data as a standard, with the freedom to make all the same calls and texts whilst abroad.
Enjoy all the benefits of being with the UK's most reliable network. Contact our team today and let us find the best O2 Business deals for your needs.
Network of the Year, 2021 – Mobile Industry Awards
With such a dedication to their customers, it's no surprise that they were also voted "Network of the Year" at the Mobile Industry Awards of 2021.
Voted for their commitment to innovation, network performance, customer care and technical excellence. O2 Business contracts really do prove some of the best deals available for big and small enterprises alike.
London's Most Reliable Network, 2021 - Global Wireless Solutions
If your company premises or employees are in London, this is the network for you. O2 Business offer near unparalleled service and consistency in big cities, rivalled only by 3 other major networks.
Those located in London will be hard-pressed to find such sensational service at such competitive rates. Unsure of the best service provider for your needs? Contact our team today, we'd love to help you!
Most Reliable Network, 2018-2021 - Global Wireless Solutions
Another esteemed award and a huge advantage to those with any O2 Business contracts. For four years running, GWS have crowned O2 as the "Most Reliable Network" after nationwide performance testing.
This testing is undertaken in unison with YouGov and Censuswide. Overall scores are coupled with the results of additional customer research and averaged into a final rating.
With competition from Three, Vodafone, EE and many more, achieving this is no small feat!
Best Network Performance, 2019-2020 – Mobile News Awards
O2 Business also offers one of the best network performances in the UK, reportedly outclassing even Three and EE.
The Mobile News Awards took independent data from all major network operators and assessed them for speed, coverage, and reliability.
These scores were combined and averaged out, with O2 taking the top spot as offering the best network performance throughout 2019-2020.
Best Network for Coverage, 2018-2020 – Uswitch Telecoms Awards
Just a year later in 2018, O2 Business was awarded the "Best Network for Coverage" for a phenomenal four years in a row between 2018 and 2020.
This provider was praised for their dedication to feedback and emphasis on customer care. Even still, they continue to invest heavily into further improving network coverage and user experience.
Best Recycling Service, 2017 – Mobile Industry Awards
With over 2 million devices recycled and £150 million paid out to eco-friendly customers throughout 2017, it's only fair for them to win "Best Recycling Service" during the Mobile Industry Awards.
This provider currently runs the most widespread and comprehensive "trade-in" scheme of any other network operator, making recycling old mobiles easy for everyone!
Why Choose BusinessMobiles.com?
Get more than just a discounted plan across business mobiles and SIM only deals… Buy with confidence and enjoy excellent service on your next O2 Business contract when you shop with BusinessMobiles.com.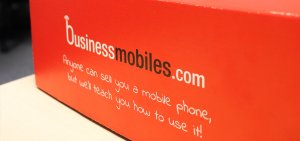 We know you'll come for the price, but we also know that you'll stay for the service!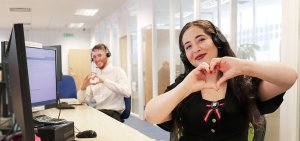 Easy to contact
customer service. No
more call queues!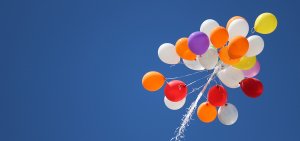 4 Networks,
1000 possibilities,
1 resourceful account manager.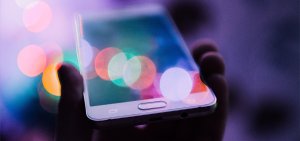 Mind blowing tips & tricks
on using your phone
better for work!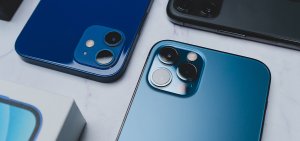 We won't keep you waiting until
the end of the contract before
you can upgrade.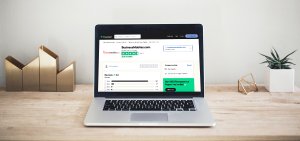 Over 700 companies
took the time to shout
out about our service.
O2 Business maintains industry-leading service and reliable coverage across the entire country. It's the UK's most secure operator and offers some of the best network performance available.

Need more information? Read all FAQs, or find all of the most frequently asked questions for this network below:
What is an O2 Business contract?
An O2 business contract is a special plan provided to your company at a discounted tariff. These plans are tailored to suit the needs of you, your employees, or company-wide operations.
They help ensure better teamwork, communication, responsiveness, and connectivity amongst your staff.
Want to learn more? Read the benefits of getting a business phone plan here.
Is O2 Business your Best Choice?
If you're looking for reliability, security, or great roaming benefits, O2 is a brilliant choice for many business users.


If you're after 5G for your business and work outside of any of the 200 major cities, another provider may be best.


Otherwise, 02 take gold in most categories, as demonstrated by their impressive amount of awards.
Need a different network provider? Read up on the rest of our partner networks, with some of the biggest deals from Three, EE, and Vodafone.
How to activate an O2 Business SIM?
Activating an O2 SIM is easy, for business or personal users alike:


First, pop out the SIM card holder of your mobile phone.


Next, choose the correct card size for your mobile device and place the SIM into the holder.


If you're new to O2 or are not transferring a phone number, users will enjoy immediate coverage after these two steps.


Otherwise, users may have to continue set up via the "My O2" app. OR, you can relax and let us take care of everything!
How does data roaming & the "Europe Zone" work?
Customers will enjoy up to 25GB of free international data, along with all the same calls & text allowances as the UK.


Users will be charged ~£3.50 for every additional GB of data used. Free data roaming is limited to 48 specific countries, also known as their "Europe Zone".
What countries are included in the O2 Europe Zone?
The Europe Zone contains 48 countries:
Austria, Azores, Belgium, Bulgaria, Canary Islands, Croatia, Cyprus, Czech Republic, Denmark, Estonia, Finland, France, French Guiana, Germany Gibraltar, Greece, Guadeloupe, Guernsey, Hungary, Iceland, Ireland, Isle of Man, Italy, Jersey, Latvia, Liechtenstein, Lithuania, Luxembourg, Madeira, Malta, Martinique, Mayotte, Monaco, Netherlands, Norway, Poland, Portugal, Reunion, Romania, Saint Barthelemy, Saint Martin, San Marino, Slovakia, Slovenia, Spain, Sweden, Switzerland, and Vatican City.
How secure is this network?
O2 are the only UK network to receive CAS(T) certification, giving them a direct advantage over other providers.
This makes them one of, if not THE most secure mobile network operators in the UK.
Who owns O2?
This network operates under the parent organisation "Telefónica Europe plc", also known as "Three".
In 2015, O2 was merged into Hutchinson Whampoa by Three Ireland, before later merging again with Virgin Media in May 2020.