If you're all about Apple, you've probably wondered: "what is an AirTag" exactly, "how does it work" or "how to use an AirTag?"
We're here to answer all of that and more, including its main components and key features – and, for a limited time only, we're giving 8 lucky winners the chance to get their own for FREE: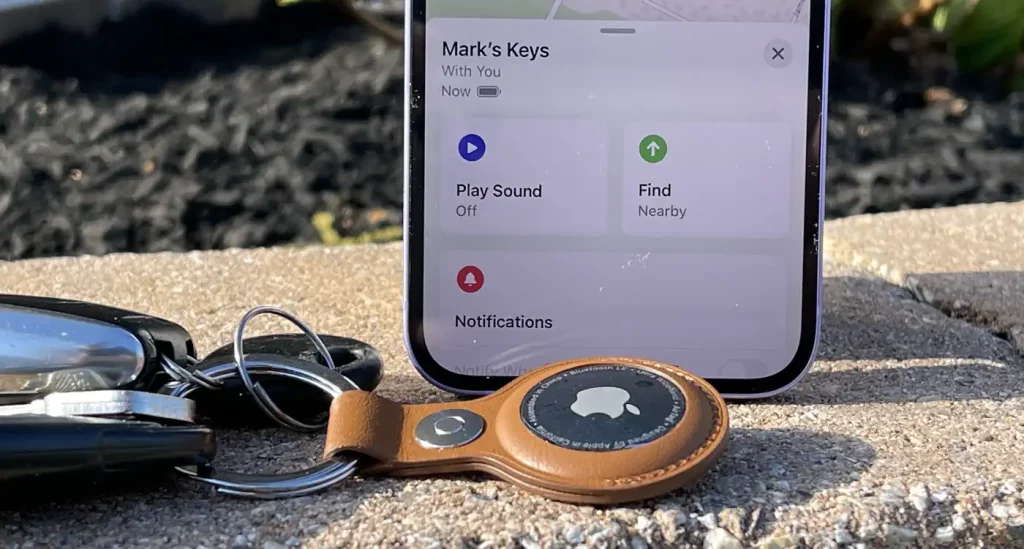 DON'T LOSE ANOTHER SECOND
Released just over a year ago on 30/04/21, this brilliant Bluetooth-based tracking tag saves so much time when looking for a lost item.
It's highly affordable and offers a great way to keep a watchful eye on your valuable possessions, or even a pet!
So, with that said, let's get straight into the details and uncover precisely what an Apple AirTag is:
---
What is an Apple AirTag?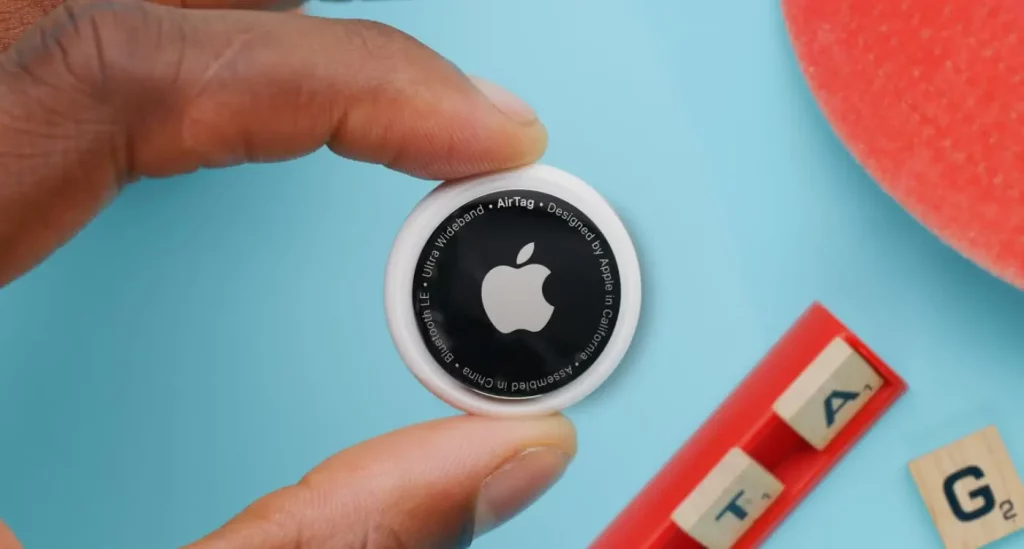 The Apple AirTag is a new tracking device, developed and released by the innovators behind the iPhone and iPad. It's a functional and highly affordable method of tracking individual items.
These trackers are perfect for maintaining peace of mind across all your possessions, business or otherwise.
MAKE SEARCHING SIMPLE
Stop wasting time looking in the wrong location, simply check your radar on the "Find My" app for an exact position, alongside any recent movements.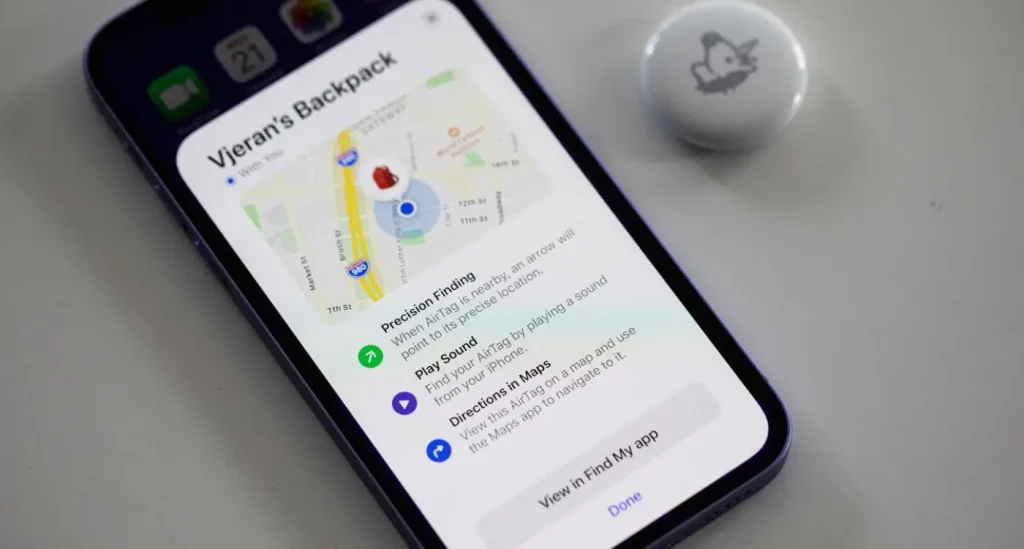 Stick them on your keys, smartphone, luggage or backpack, and a plethora of other personal items; there are even additional accessories that allow for use as a keyring.
---
How does an AirTag work?
So, how does an Apple AirTag work? A good question, with a surprisingly simple answer:
---
How does an Apple AirTag work?
AirTags work by sending out a private Bluetooth signal, which is then detected by any nearby devices on the "Find My" network.
These compatible devices will send or update the location of your Apple AirTag to your iCloud.
From here, open up the "Find My" app to check the status or location of your item on the map.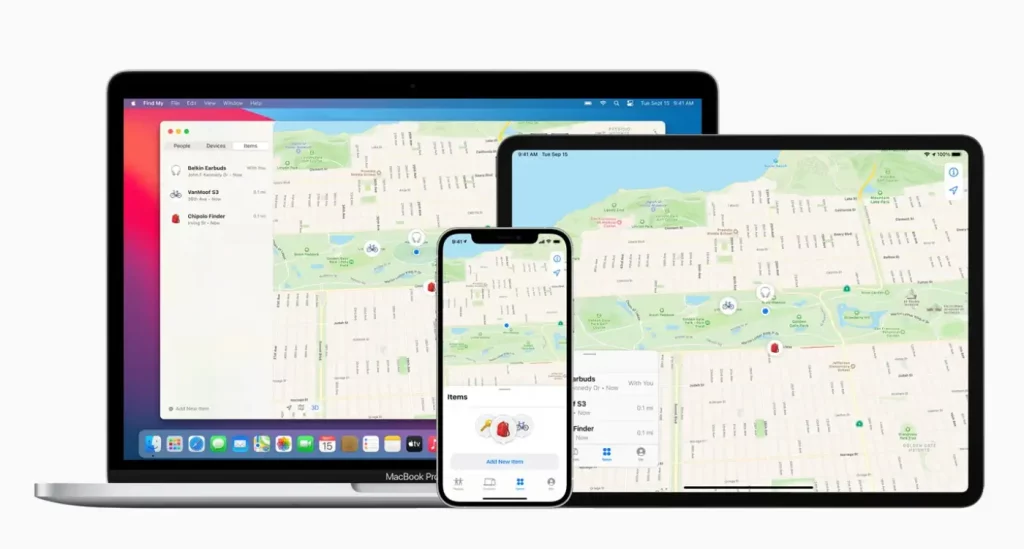 The entire process is private & encrypted to guarantee personal security. However, it's hard not to think about such a vast, secret tracking network.
Tepid about tracking or privacy? We recommend reading through and setting up Apple's recent "App Tracking Transparency" addition.
---
What components are inside?
Although Apple AirTags seem sealed shut, they contain several components and even a replaceable battery.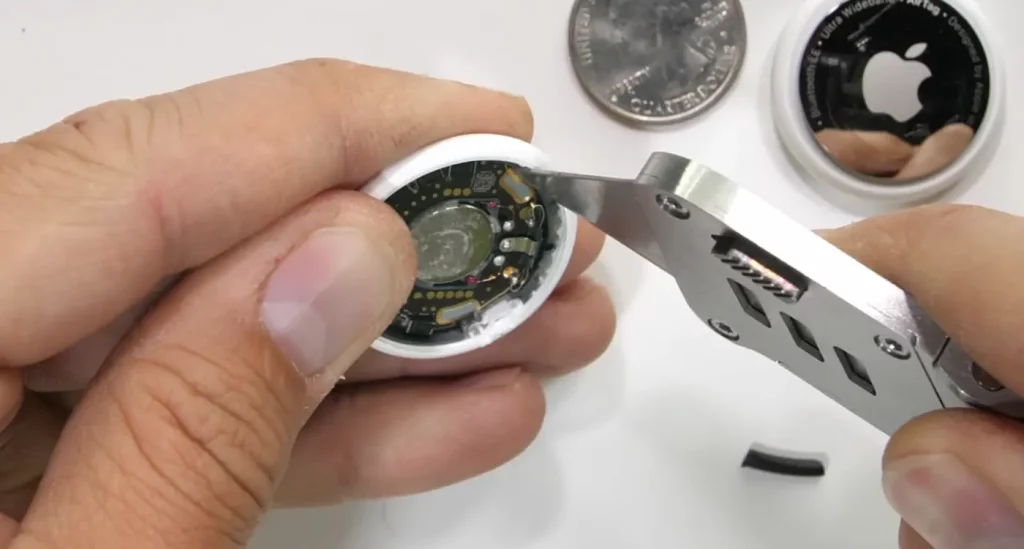 Here are the four main components found inside this device:
---
What's Inside?
Main AirTag Components:
Speaker: Used to "ping" items via the "Find My" App. This emits an audible noise to help guide the user.
Bluetooth chip: This component is used for tracking and connectivity across devices. It is essential for the operation of the device
Apple U1 Chip: The U1 chip is a recently released processor that enables precise communication and locational features across other U1 devices. These chips have most recently been added to iPhone 11 models and onwards.
Coin-Cell Battery: A coin cell or "button cell" battery is a small lithium-ion battery (CR2032 3V) in the shape of a cylinder – most commonly found in watches.
Despite these sensitive electronic components, the Apple Airtag claims an IP67 water-resistant rating and is fully submergible for up to 1 metre.
---
How to set up an AirTag:
Moving on, let's learn how to set up an Apple AirTag. To start, you'll need:
---
Pre-Setup Requirements:
Any iPhone running on iOS 14.5 or later
Two-Factor Authentication
"Find My" activated
Bluetooth activated
Wi-Fi or data connectivity
Location services

Enable this via Settings > Privacy > Location Services.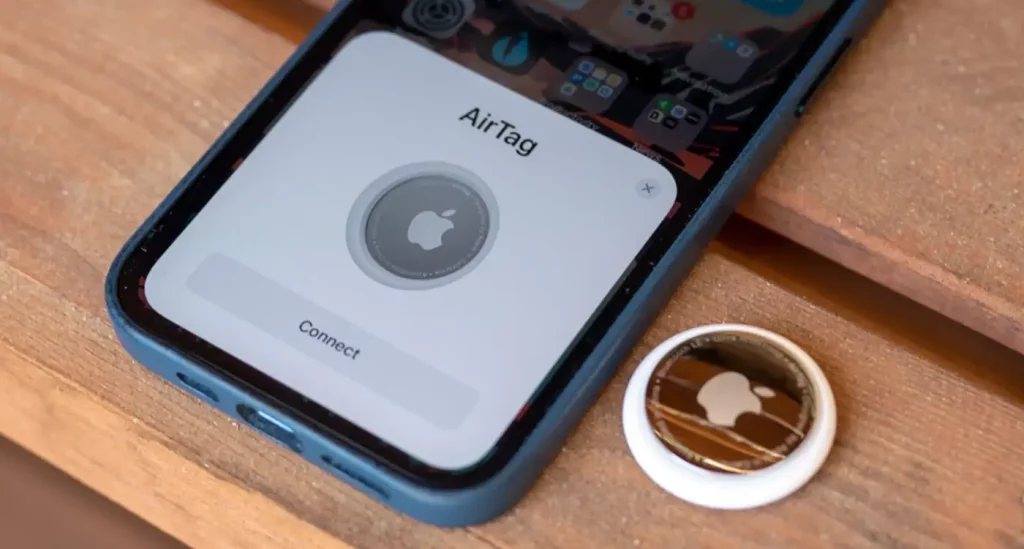 ---
How to set up an AirTag
First: Unpackage your shiny new AirTag and pull out the tab to activate the battery. The "tab" is indicated by an upwards arrow.

Next: Hold the AirTag by your iPhone (or iPad/iPod), then tap "connect". For multiple devices, ensure that only one is near your device at one time.

Now: Name the device, using either existing ones from the list or a custom name/emoji.

Lastly: Tap "continue" before registering the AirTag with your Apple ID, then tap "continue" once more to finish.
With such a simple setup, it's no surprise that learning how to use an Apple AirTag is just as effortless:
---
How to use an Apple AirTag:
So, you want to learn how to use your new Apple AirTag? Easy!
After finishing your new Apple AirTag set up, using your trendy new tracking device is just as straightforward:
---
How to use an Apple AirTag:
Open the "Find My" app.
Navigate to the "Items" list.
Choose the device associated with your lost item.
If you or another iPhone user was recently in range, the item's location is privately updated alongside a timestamp of activity.
Remember to activate "Notify When Found" under notifications to receive any alerts.
It really is that simple. Now that you've learned how to set up an Apple AirTag, it's time to familiarise yourself with all of the features:
---
Apple AirTag Features
Here are all of the main features that make the Apple AirTag both fun to use and highly functional in its application:
Pinging:
Use the "Find My" app to "ping" an item. Your Apple AirTag will play an audible sound from the speakers to aid in the search.
---
Precision Finding:
iPhone searches for the exact signal emitted by the AirTag.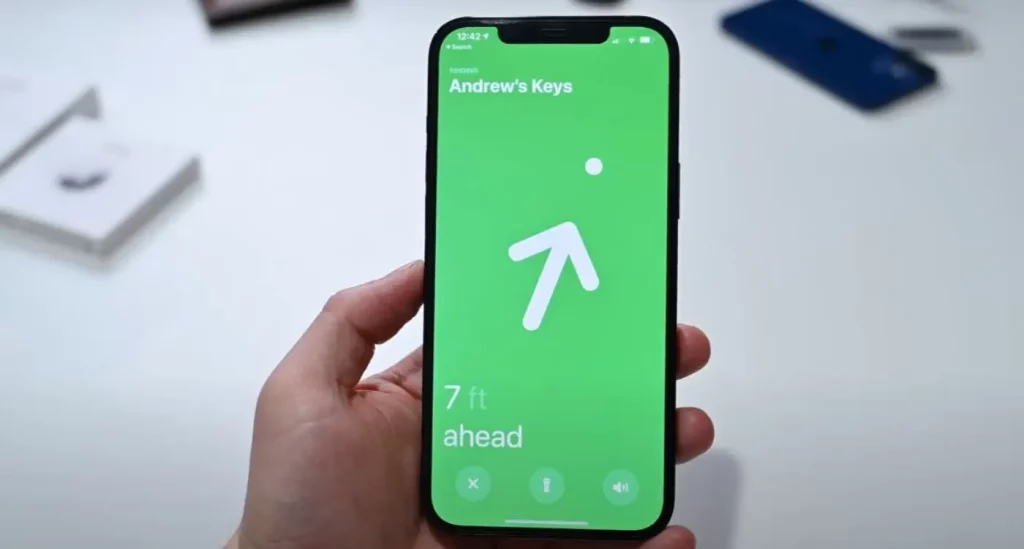 Your iPhone / Find My app will actually use an arrow to point you in the right direction (for iPhone 11 models and onwards).
---
Lost Mode:
Sends you a notification once your item has been pinged or located by a nearby iOS device.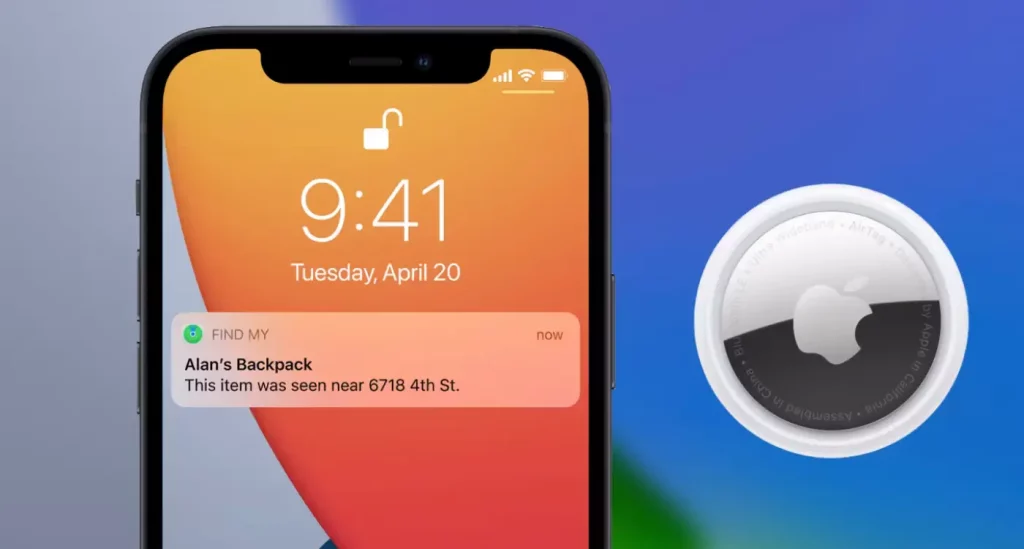 ---
Contact Information:
It's all good if your item is found, but how will someone return it?
This is one of the few trackers to give contact information when scanned, provided the user has it set up.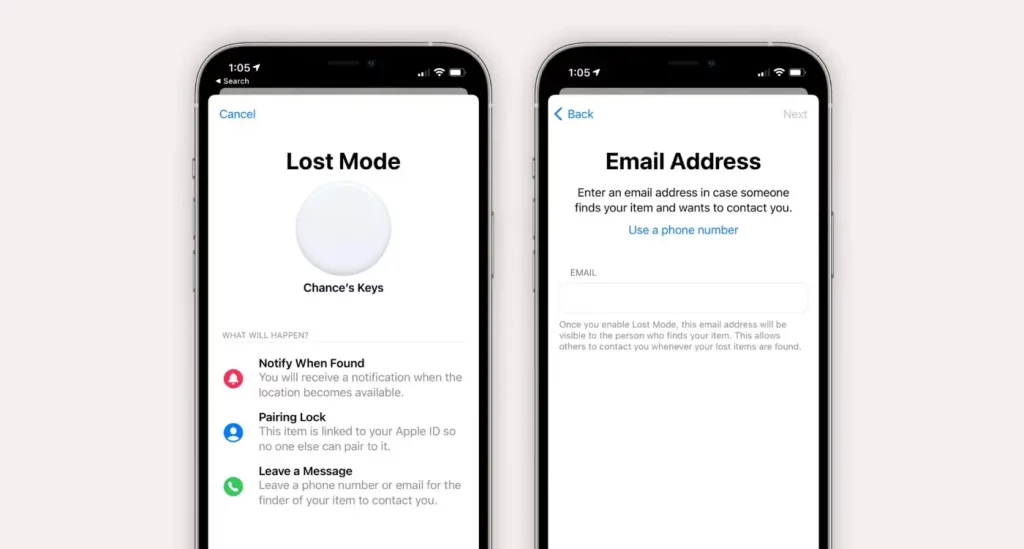 Scan an AirTag using the "Find My" app, tapping "items" and then selecting "identify found items". Android phones can also do this, provided they have NFC enabled.
---
Anti-Stalker Tracking:
In the never-ending pursuit of privacy, Apple has integrated an innovative "anti-tracking" feature to stop stalkers. An AirTag will always monitor how long it has been travelling close to a person after leaving the original owner.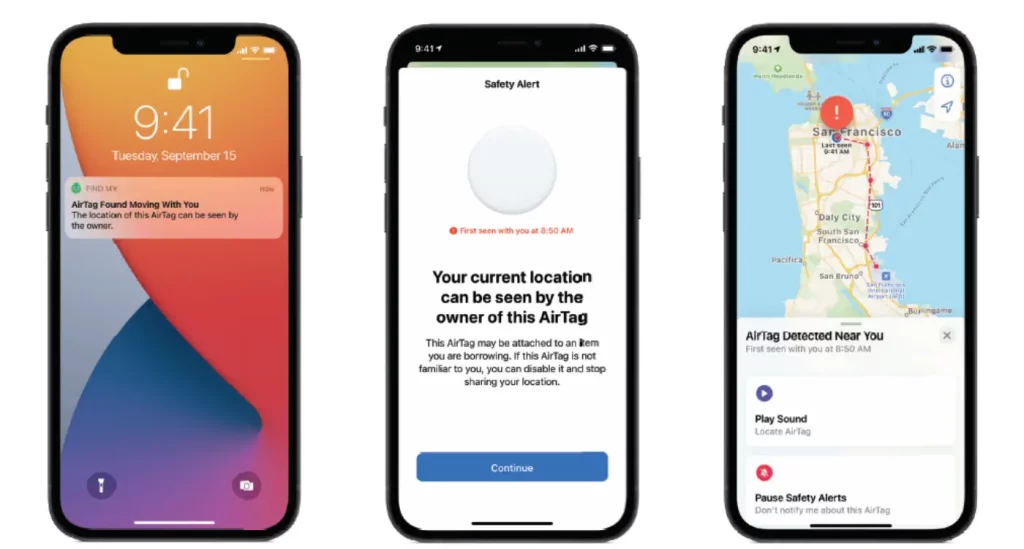 Eventually, the potential victim will receive an alert informing them that an Apple AirTag is nearby, before playing an audible cue.
Unfortunately, this does not extend to Android phones. So, a brilliant feature, if you're an iPhone user!
---
How to change an AirTag battery: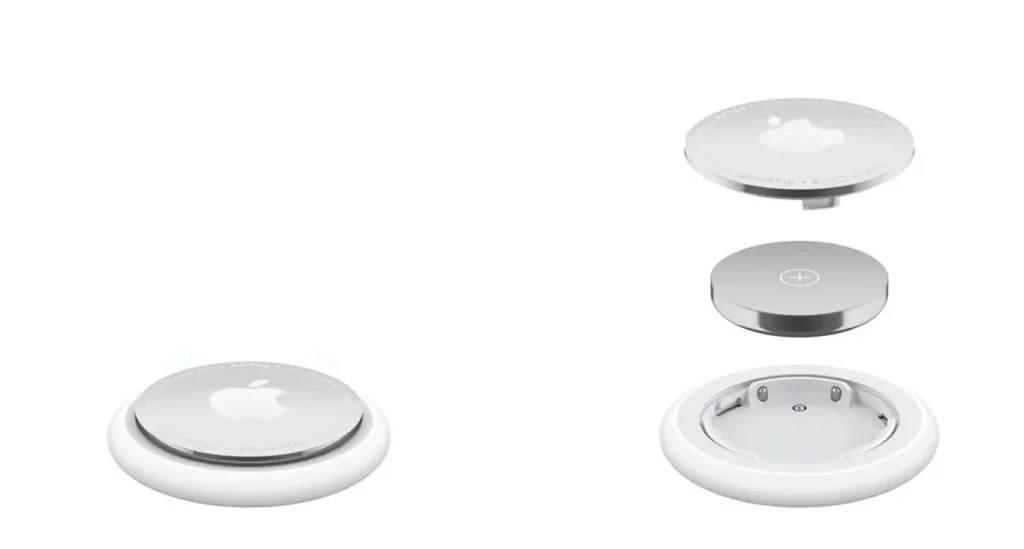 Replacing the battery of an Apple AirTag is a lot easier than you'd initially think, simply:
---
Changing an AirTag battery:
Push down on the polished steel cover and rotate counter-clockwise.

Take off the cover and remove the old battery.

Replace the spent battery with a new coin battery (positive side up!).

After hearing an audible cue that the battery is connected, it's time to put the cover back on.

Ensure the three cover tags align with the slots, then rotate counter-clockwise… Job done!
---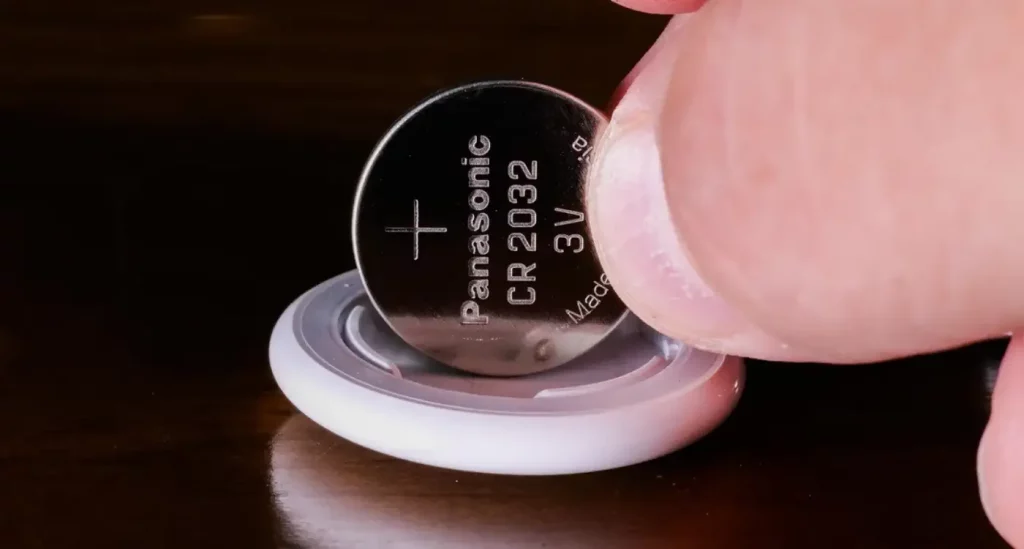 This should keep you powered for over a year, with no charging required. Please ensure you use the correct battery replacement (CR2032 lithium 3V).
With that out of the way, let's dive into our brief Apple AirTag review, alongside the pros & cons of using one:
---
Quick Apple AirTag Review:
With set up and everything else out of the way, it's time for a quick Apple AirTag review. Put simply, the AirTag offers an amazingly cost-effective tracking solution.
Most entry-level tracking chips start at around $100, with many mid-tier trackers doubling or even tripling that figure. However, Apple has managed to achieve this for just $29.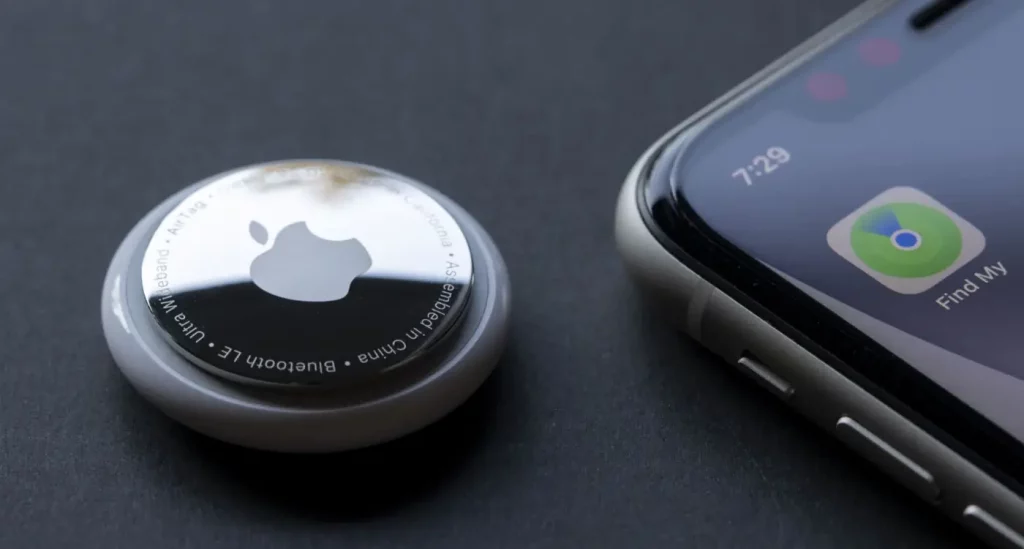 We think this could be a result of utilising their massive network of iPhone users as part of the technology. Either way, we're grateful to be granted peace of mind at such a low cost.
An Apple AirTag might not be the most accurate tracker out there, but it will save you hundreds on other models that still offer similar performance.
Here are the Pros & Cons of using an Apple AirTag:
---
Pros
Very affordable.
Accurate tracking.
Anti-stalking features.
Functional features such as "precision finding".
Theoretically infinite range.
Compact & lightweight.
Replaceable battery.
Cons
No hole for keyring – aftermarket accessories required.
No Android alerts and limited compatibility.
Incompatible with older iOS versions.
---
Accessories:
As it stands, most AirTag accessories are limited to aftermarket products.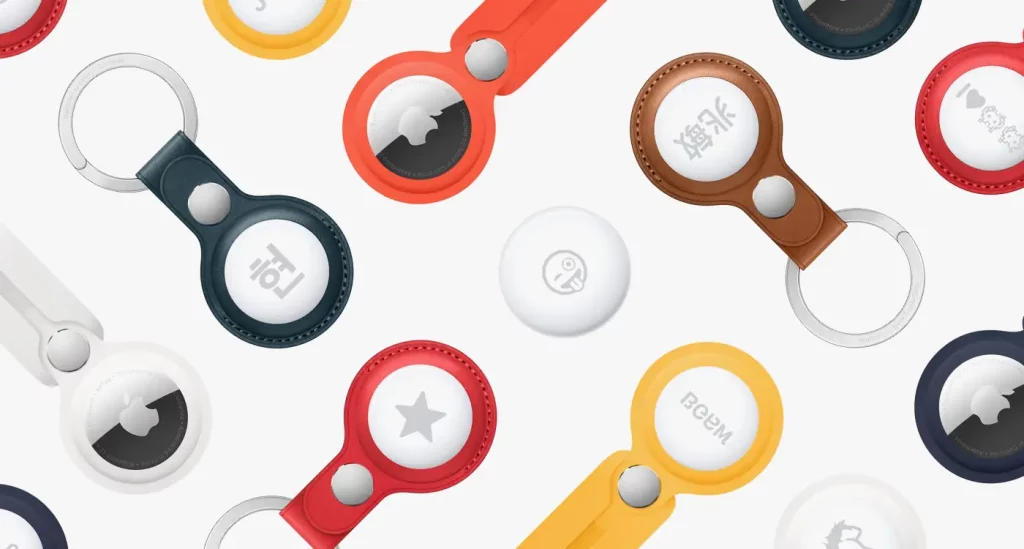 Perhaps the most common accessory is keyring cases, which encompass the device and allow for a fairly self-explanatory function.
However, other accessories such as cases, holders and straps remain available, including from Apple directly.
---
Closing Thoughts:
It has to be said – we're very impressed with Apple for not only releasing a new product line, but also one that is highly affordable.
Whilst it would be nice to see some compatibility for Android phones in future, we do not expect this to happen. After all, they remain the biggest rivals in the industry!

EVERY LITTLE HELPS
Although this still relies on a vast and mostly unwitting tracking network, it remains entirely anonymous.
Your iPhone could be used to aid in the tracking of a complete stranger's suitcase, and you would never even know…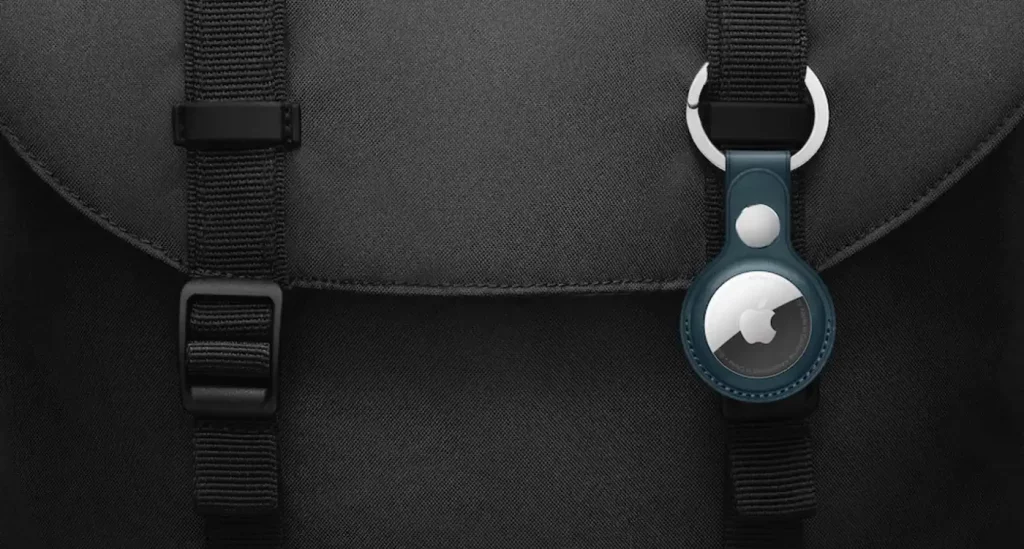 We hope that you will never actually have to use this for its intended function. However, if you do, you'll be thanking your foresight.
Lastly, and we know it goes without saying, but… DO NOT use this to track people!
Is your Apple smartphone too slow? Learn how to fix a frozen iPhone easily here, or view our post on the Top 10 Best Mobile Phones for Business now.
---
AirTag Giveaway
This November, we're giving away an Apple AirTag to 8 lucky winners, will you be one? To enter, go to our Instagram giveaway post and:
Follow us @businessmobiles
TAG 3 friends in the comment section
LIKE the post
SHARE the post for 2 additional entries (optional)
It's really that easy, bag a free AirTag for two minutes of time, ENTER NOW, or see our full range of business mobile deals!