Apple's iOS 16 update for 2022 has arrived, bringing with it a host of new features, functions and improvements. Initially announced on June 6th during the WorldWide Developers Conference (WWDC); the first public beta was released in July 2022 and closely resembled the iPadOS 16.
The best part about this? It's all FREE and compatible with a huge number of existing iPhone models… All the way from the outdated iPhone 8 Plus to the cutting-edge iPhone 14 Series – announced earlier this month during the September 7th Apple Event of 2022.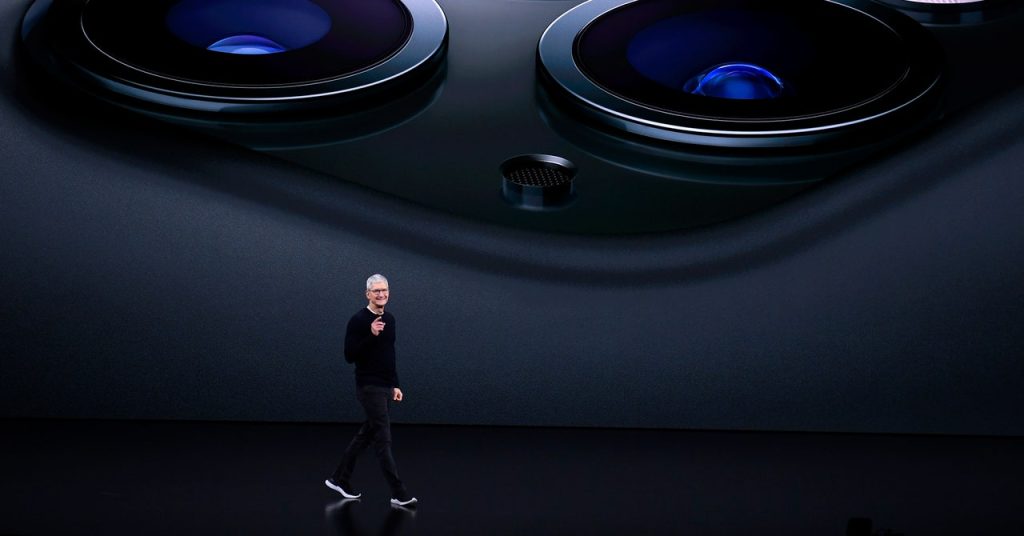 An iPhone exclusive!
However, iOS 16 is allegedly the first Apple operating system to function exclusively on iPhones, even dropping the 7th-Gen iPod Touch (which is essentially almost a phone nowadays anyway). We're eager to see the true extent of this new operating system and its overall capacity.
So, with that said, let's jump straight into the latest iOS 16 update.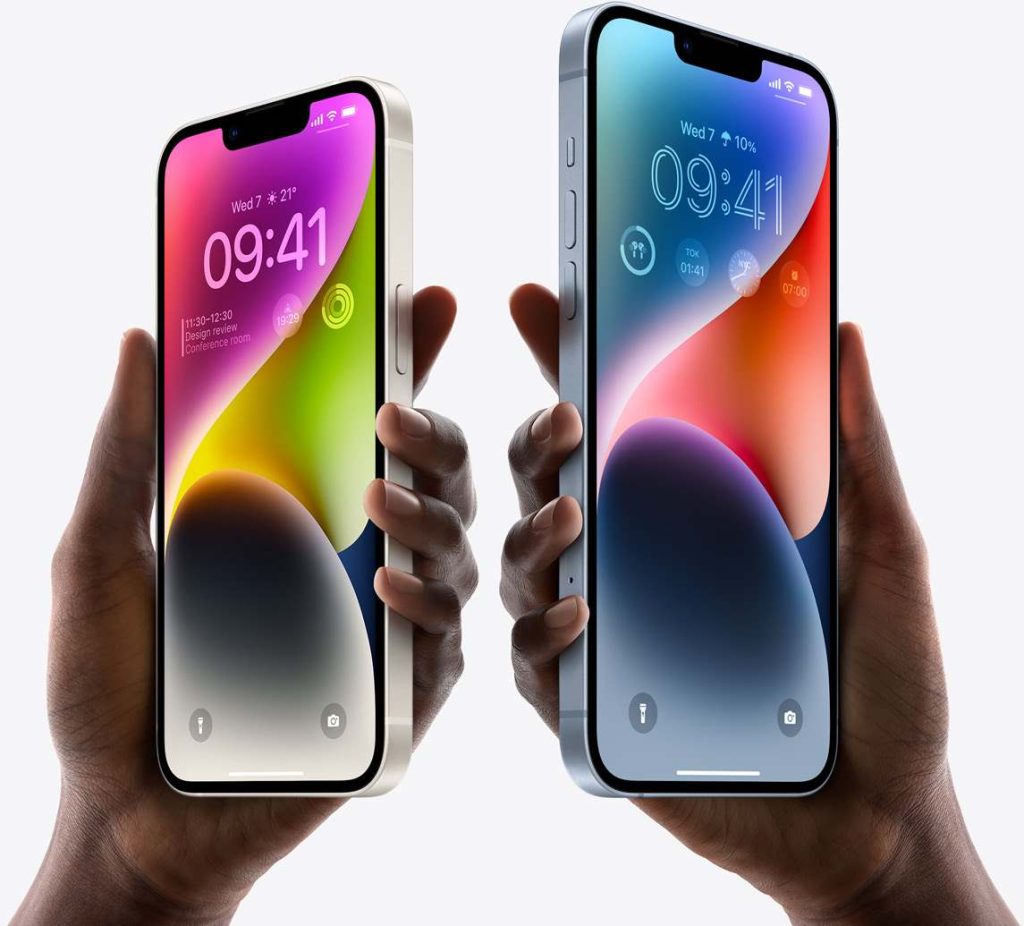 Find out all of the new features, alongside iOS 16 compatible iPhone models and FAQs below. Now, let's start with the iOS 16 release date:
When was the iOS 16 Release Date?
5 months after Apple announced this update, the iOS 16 update was released on Monday, September 12th. The eagle-eyed readers amongst us will have quickly realised that this is TODAY (unless you're ready this from the future)! Coincidentally, this update is dropping just 8 days before the 1 year anniversary of iOS 15.

How to install iOS 16:
You may wonder just how to install the new iOS 16 update effectively. This will appear in the form of a software download and is usually automatic. Although you should get a notification prompting you to update your iPhone, here's how to do it manually:
Unlock your iPhone
Open the "Settings" section
Navigate to "General" ➜ "Software Update"
After selecting this, your iPhone will start to automatically update to the latest version, with no further action required. Now that you've set up iOS 16, uncover all of its useful new features below: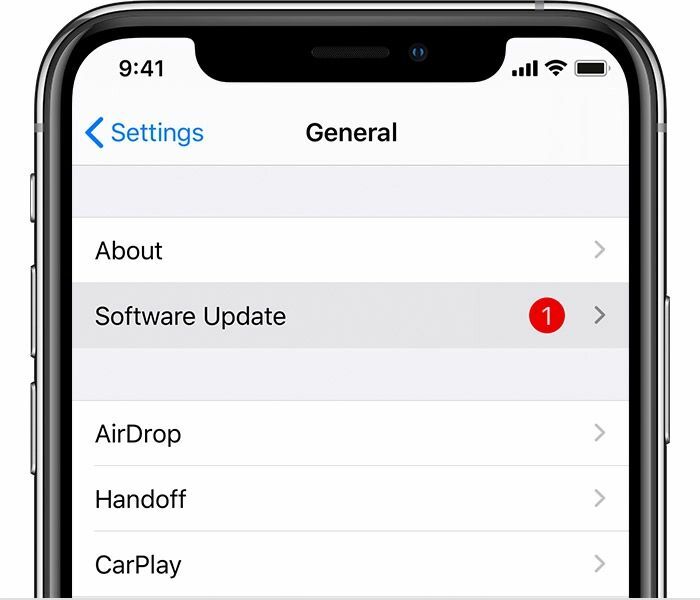 iOS 16 New Features:
With installation out of the way, it's time to dive into the new features of iOS 16. Once again, Apple has hit a home run in both design and delivery, with the new iOS 16 updates maintaining many new quality of life improvements.
One of our favourite features has to be the Apple fitness app, which now no longer requires the Apple Watch to utilise. However, the ability to edit and unsend an iMessage remains one of the biggest improvements. Learn all about that & other new iOS 16 features below:
Edit / Unsend an iMessage
It's finally here. How many times have you sent a text with a typo or an embarrassing paragraph to the wrong recipient? We're happy to announce that Apple has made this a thing of the past for iMessage.
Now, users have the ability to easily edit and unsend iMessages, as well as the ability to mark chosen conversations as unread after opening, how cheeky… In fact, users an iMessage is available to edit up to 15 minutes after sending, for a maximum of 5 edits per message.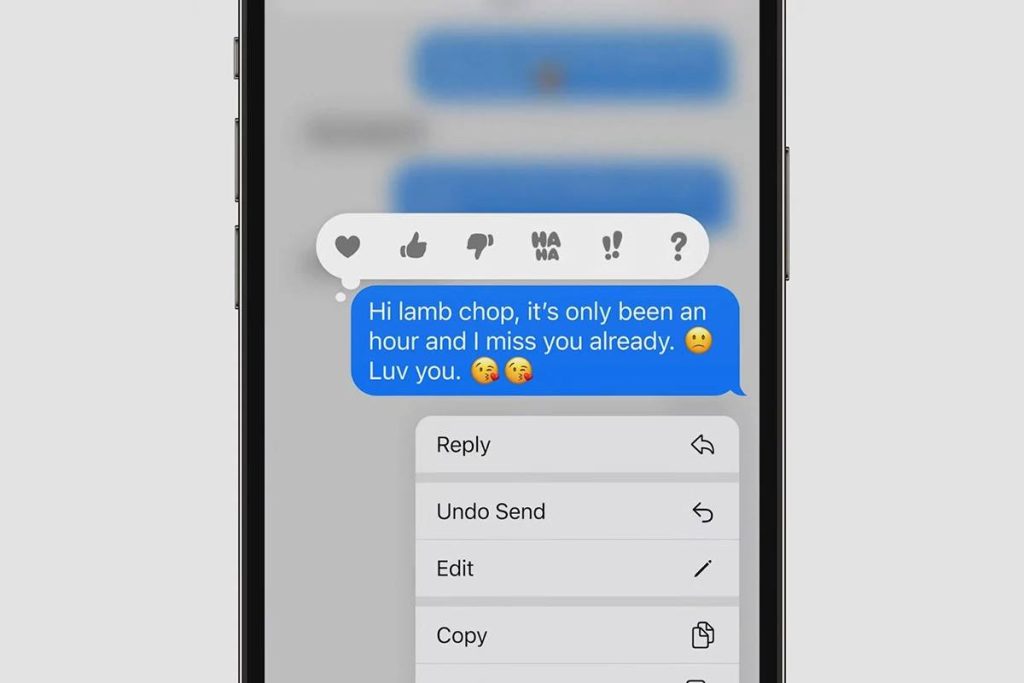 This is great for any last-minute adjustments, or saving your reputation in the event of a catastrophic sending error. Want to know how to edit or unsend an iMessage? Simply tap and hold on the blue text bubble and select the relevant edit/unsend option. It's really that easy!
However, SMS messages are still locked-in without edits. Recipients also see a record of edits made, so you may not be completely safe from scrutiny!
Use iPhone as a Webcam for MacBook
Now, THIS is one of those straightforward innovations that we can't believe took so long to become a reality. Of course, it's one of those ideas that seem so obvious once it's been done. With the new iOS 16, you can easily use your iPhone as a MacBook webcam with either the front or rear camera.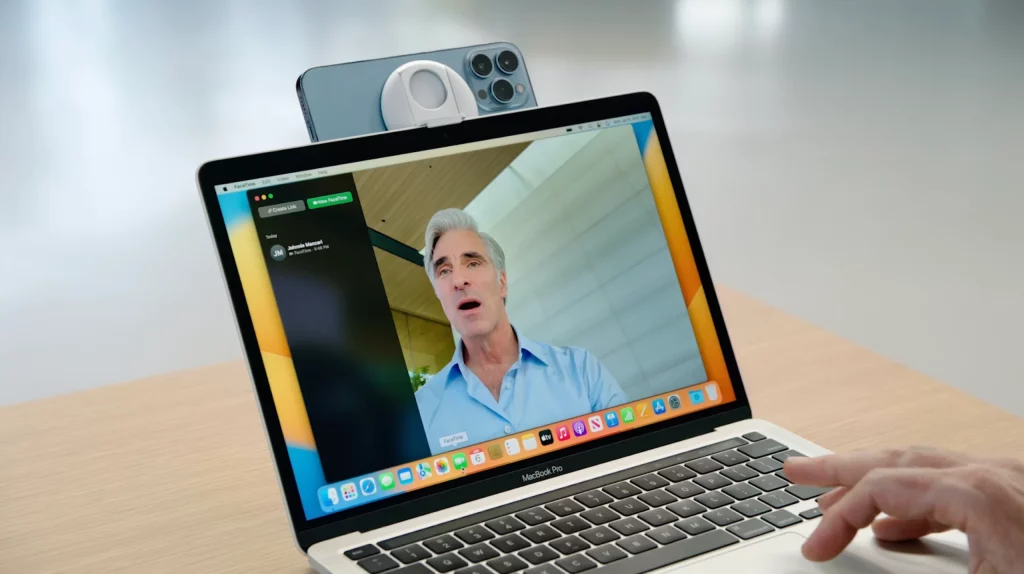 Apple has incorporated various features to keep you in focus and presentable when broadcasting, check them out below:
Center Stage
The camera follows the user around the room as they move, keeping them in focus.

Portrait Mode
Blur out the background and keep your secrets safe for another conference… Whatever you're hiding!

Desk View
Ultrawide camera extends the scope of view and is used to show off to your colleagues how neat and tidy your desk is.

Studio Light
Let there be light! This feature works to brighten your face whilst darkening the background behind you… Perfect for any workplace ghost stories!

Compatible with other macOS apps, including Zoom and Skype.
We recommend using the rear cameras, which are significantly higher quality than the front "selfie" camera. Incredibly, users don't even need to plug anything into either device to connect them; with any macOS Ventura compatible MacBook capable of utilising this new iOS 16 feature.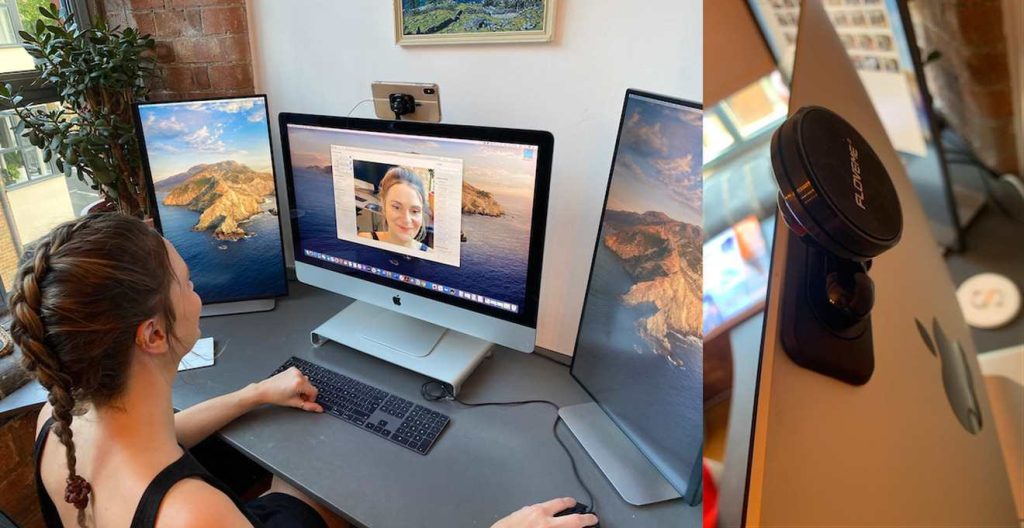 Whilst this still seems a relatively new concept, Apple claim to be working closely with leading electronics manufacturer Belkin to deliver custom iPhone 14 MacBook mounts. We can't wait to see how they further innovate this idea in the coming years.
iOS 16 Magic Eraser / Photo Cutout
Remember when this technology was new? It used to cost £200+ just to use it on Adobe Photoshop (with a good amount of processing power)! Nowadays, we have triple the required power in our pockets, meaning that these revolutionary new features are coming to your phone.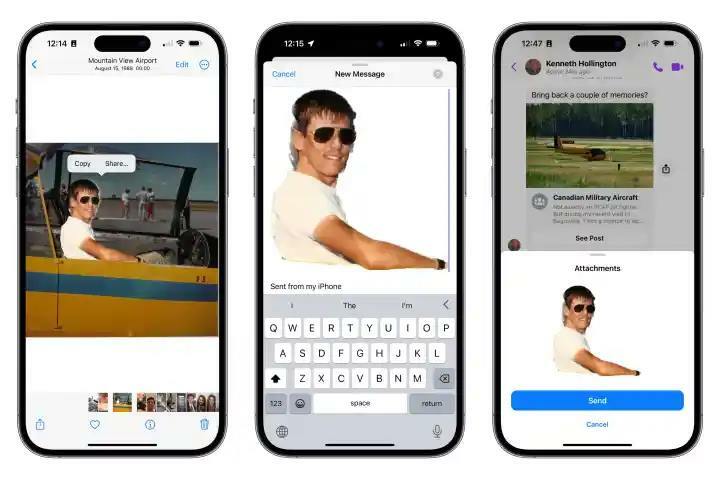 Users can quickly and easily remove the background from their images and create clever cutouts with the help of AI. For the best results, we recommend making the main subject as clear as possible, on a background of a contrasting colour.
This is easily one of the best editing features seen on iOS 16 and a great inclusion for the new iPhone 14 Series. Continue reading for the next fun and highly functional feature in iOS 16, a fully customisable lock screen:
Customisable Lock Screen
First on our list of features is the new & highly customisable lock screen. We're not just talking about changing your background image; users can choose from custom fonts to multi-layered wallpapers and widgets, amongst much more.

Quickly select from a variety of lock-screen options – from weather reports, shuffled photos and even an astronomy wallpaper detailing the stars above (just to name a few). Even cooler is the use of multiple lock screens, allowing Apple users to swap their background and all its pinned features with a simple swipe.
Like always, your iOS 16 iPhone is easily unlocked via Face/Touch ID or a chosen password. With that out of the way, learn about the Apple Pay order tracking feature now:
Apple Pay Order Tracking
Another clear quality of life improvement, allowing users to easily track the status of an Apple Pay order. With the latest iOS 16 update, the wallet app now includes built-in order tracking for all online orders.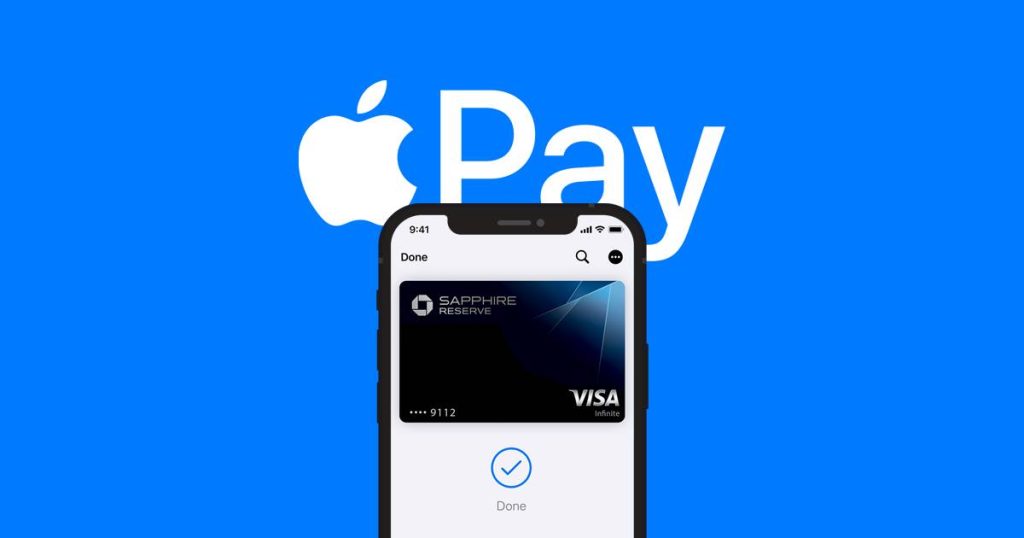 This tells you when your order is out for delivery, details such as total cost, its estimated arrival date, and more. Whilst not a major feature, we feel this is a definite improvement and welcome addition. Read about the "full-screen music player" feature next:
Full-Screen Music Player
iOS 16 is bringing back the fabled full-screen music player, which hasn't been offered on an iPhone since iOS 10, way back in 2010. We're not sure why Apple took 12 years to bring it back, but we're happy to see it return!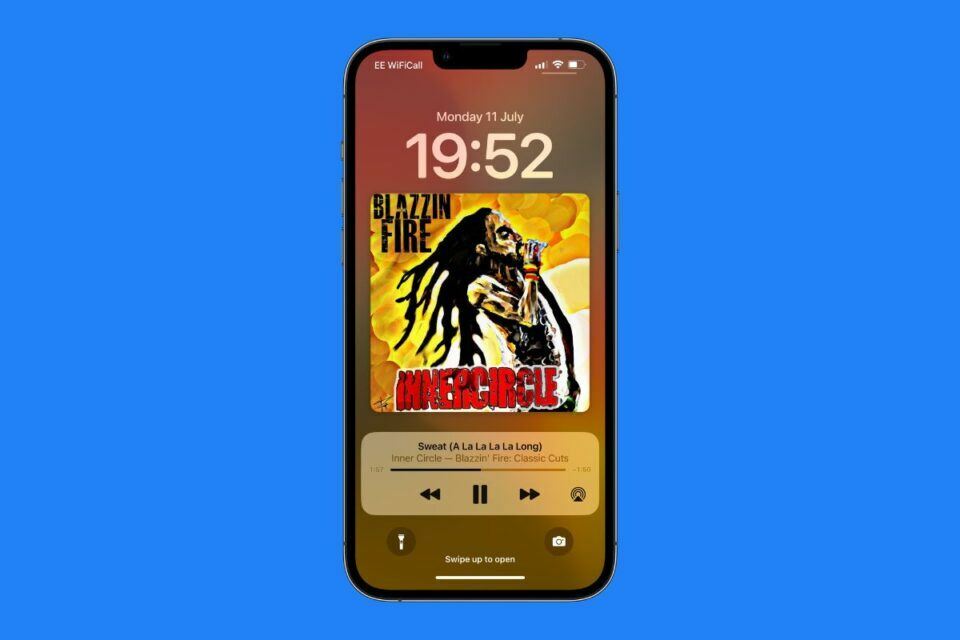 The full-screen music player acts as a lock screen, showcasing the album art of whatever song is playing. It also features a clever colour-matching wallpaper to fill up any white space and further immerse the listener.
Don't like this feature? Simply tap the bottom of the display to bring back your classic lock-screen wallpaper. With music out of the way, it's time to move on to mobile gaming. Hype yourself up by learning about Nintendo Joy-Con compatibility for iOS 16 below:
Nintendo Joy-Con for iPhone Gaming
Even at Business Mobiles, we understand the importance of rest, relaxation and mental wellbeing. You know what they say, all work and no play…
With the latest iOS 16 update, iPhones will now support Bluetooth connectivity for the Nintendo Switch's Joy-Cons & Pro-Controller. This new update also enables compatibility with many other Bluetooth-based game controllers.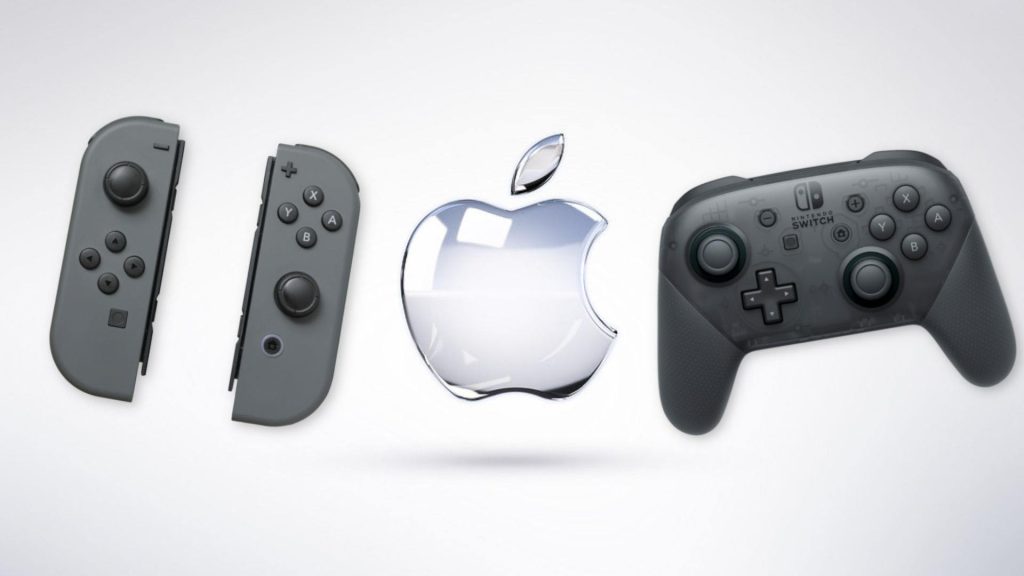 Now, users have the ability to turn their iPhone model into a borderline Nintendo Switch, just with a fraction of the AAA games. However, with over 1 million games available on the Apple App Store, we're sure you won't be hard-pressed for choice.
As mobile phone components have become more powerful over the years, some game studios have started to port their titles over to iOS and Google Play. We believe it's only a matter of time before major gaming titles and platform ports start to reach iOS 16.
REMEMBER – Too much relaxation can be just as bad as none. Keep your health in check without an Apple Watch, thanks to the new iOS 16 fitness update:
Fitness App without Apple Watch
The new iOS 16 update enables iPhone users to use the Apple "Fitness app", without the previously required Apple Watch! This is great for keeping track of your activity levels and ensuring you don't slip into the couch potato lifestyle.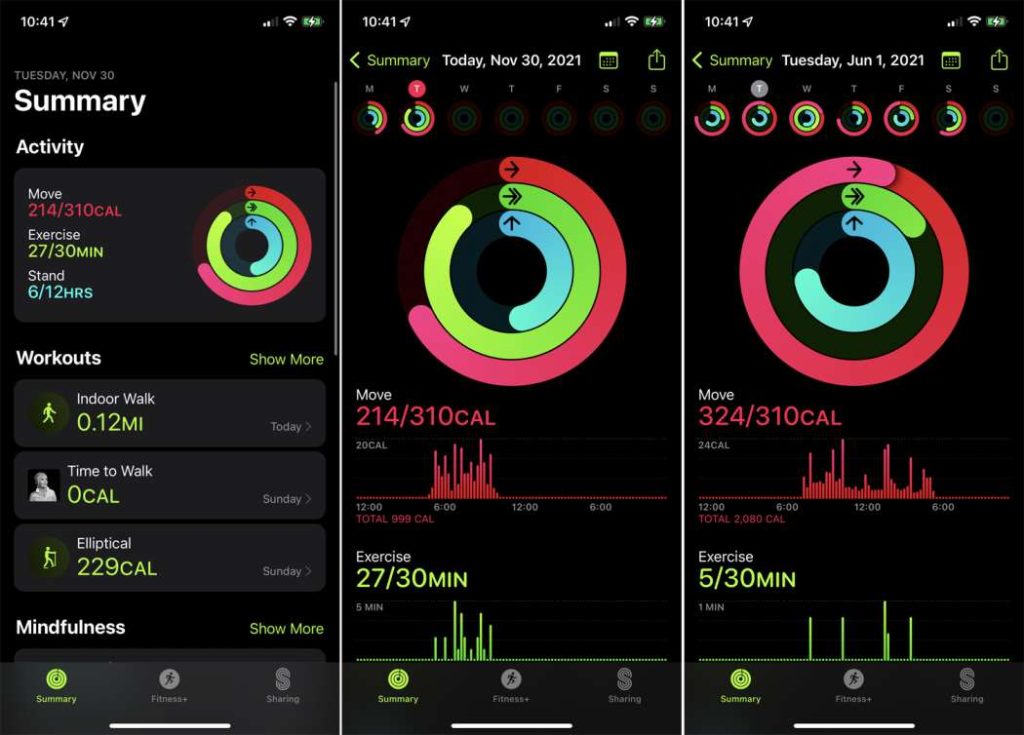 Users can check their daily "Activity Ring", which uses motion sensors to count daily steps and calculate the average amount of calories burned, alongside the total distance walked each day. During the September Apple 2022 Event, the Fitness+ service was revealed and is intended to release in 21 countries.
The Apple Fitness+ app is priced at $9.99 per month ($79.99 per annum). Currently, we do not know if Apple intends to release a free Fitness app as a default installation, or if this subscription service is the only option. Next up, here's what iPhone models are compatible with iOS 16:
All iOS 16 Compatible iPhone Models:
With all those new features out of the way, it's time to cover all iOS 16 compatible models. It's true, not all iPhones are created equal. Many of our readers will be surprised to learn that models as early as the iPhone 8 claim iOS 16 compatibility.

Considering the iPhone 8 released 5+ years ago, this is a surprising bit of good news (for anyone who still has one). Seriously, any model after the iPhone 8 can receive the iOS 16 update; from the iPhone 8/11/12/13 to the iPhone SE/XS Max and brand new iPhone 14 Series models. Incredible!

BUY the iPhone 14 for your business with BusinessMobiles.com now, and enjoy exclusive benefits at a discounted rate. Where else can you buy a brand new iPhone 14 Series and receive unlimited data, calls, texts, minutes, AND a 6-month early upgrade at £0 upfront cost?
Other Features & Conclusion
After updating our iPhones with iOS16, we can just say that it's nice to have some new features in there! We particularly love the new lock screen customisation and the ability to edit and unsend messages!
We are still discovering new features every day and we'll update this article with more improvements soon. Also, for those who don't want to get the new iPhone 14, this update will make their phones brand new!
Want to see more? Check out all the additional improvements previously included in our best iOS 16 features for business post now.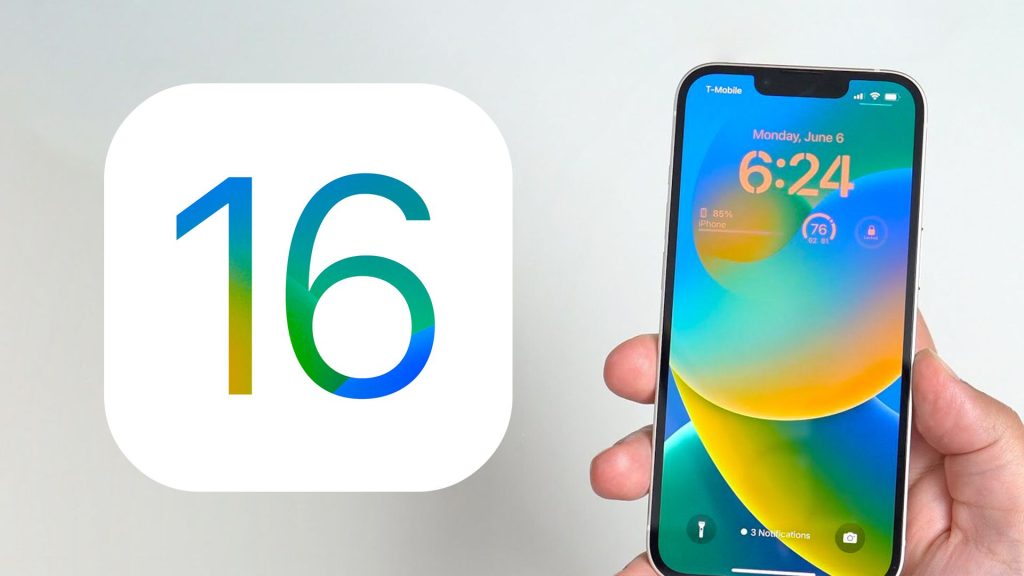 As always, thanks for reading. We hope we answered all of your questions about the new iOS 16 release. Still have a question? Read our FAQs below and get in contact with us.
Want to uncover the best iPhone for your business? View our post on the 10+ best mobile phones for business now. Otherwise, return to the rest of our blog for all the latest developments in the world of business mobile phones!