Keep wondering "how much phone storage do I need"? Worry not, this post is for you! Purchasing a new phone comes with a lot of decisions that can sometimes be quite overwhelming. From what brand, model, colour and most importantly, how much storage.
Without enough storage your phone becomes redundant. We see the different numbers, but you may not know what this means, let alone how much phone storage you are likely to need. So here is everything you need to know before deciding how much storage is right for you.
What Is Phone Storage?
Internal phone storage is the amount of memory you have directly on your mobile phone's drive to store your data. From photos to app history, everything on your phone takes up space.
How much phone storage you have depends on your device and the capacity you purchased.
Mobile phones come in a range of storage sizes from 8GB to 512GB!
What Is GB & How Many GB Is My Phone?
GB is an abbreviation for gigabyte and is sometimes referred to as 'gigs'. It is the measurement used to calculate the space on smartphones, computers, tablets and even gaming consoles. The more GB you have the more room you have to utilise. If you are interested in learning more about phone storage, view this smartphone buying guide from LifeWire.
Alternatively, read our post on mobile data usage now and start taking back control of your contract!
What Takes Up The Most Storage?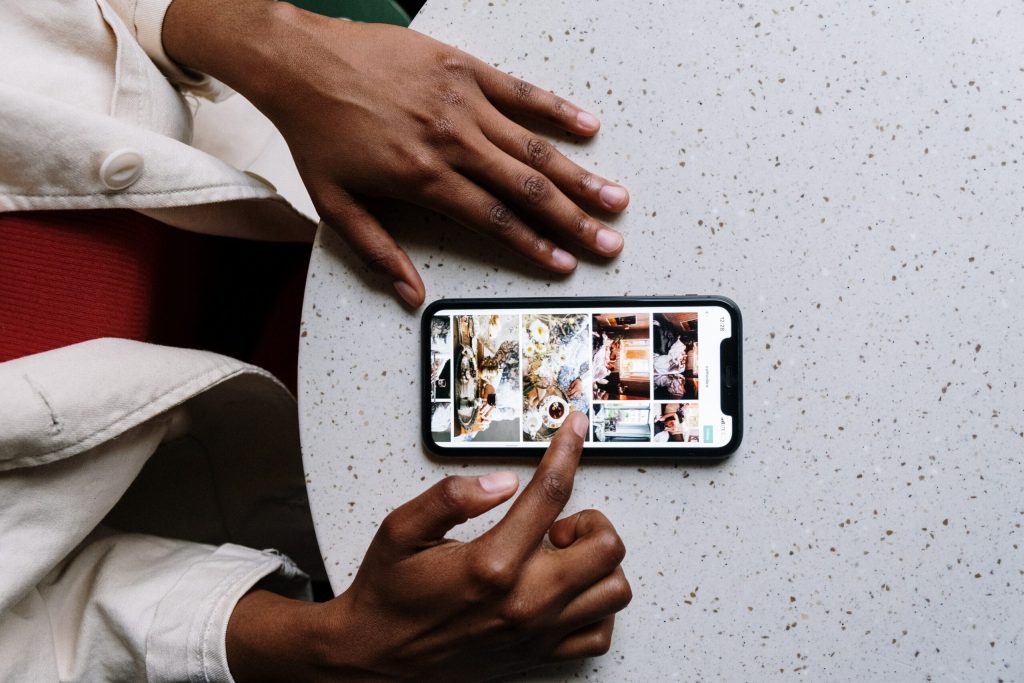 Everything you save, download, and take on your phone uses up your capacity. From information to images and even your music, it all takes up valuable space… some more than others.
Here is a rough outline of how much space things on your phone could be taking up:
Photos – 4,000 high-quality photos take up approximately 16GB
Videos – 1 hour of 1080p video footage takes up 1.5GB
Apps – 5MB to 2GB per app. Depending on the app
Music – 1 song can take up between 3MB and 10Mb
How To Check Your Current Storage Usage
Apple:
Go to settings -> General -> Scroll to find iPhone storage -> In there you will find a breakdown of your storage and the percentages of what each section consumes.
Android:
This process may vary depending on the model of phone but the following applies to Samsung.
Go to settings -> Scroll to device maintenance or device care -> Select storage -> This should open a page that will break down your personal storage usage.
What To Do If Phone Storage Is Full & How to Free It Up
Running out of room is always a frustrating time. Scrolling through your phone and desperately trying to find anything you can part with to create even the smallest amount of space. It almost feels impossible. However, there are alternative storage methods if you do run out of space on your phone and need more immediately.
Before you start wondering what you should delete from storage, consider storing your data on the cloud. Therefore, you do not necessarily need to purchase a new device but sometimes it can be beneficial to do so especially if you are due for an upgrade anyway.
Want to learn more about the infamous Cloud? Check out our video all about iCloud photos Vs Google photos to learn more about how you can utilise your space wisely!
More phone storage means you do not have to worry about space, and you never have to part with your mound of digital data ever again! In need of extra room? Speak to one of our consultants today to find the perfect device and storage capacity for you.
Identify Your Patterns
The best way to determine how much space you need is to delve into your phone usage and behaviour. What do you use your mobile for? Do you simply use it to call and text or is it integral to capture videos, photos and even download music (yes music can be essential to get you through the workday)? When your phone is a huge part of your workday you do not want to find yourself falling short when it comes to space.
Firstly, you need to ask yourself what will you be using your phone for. If you need to take loads of pictures and videos for your job, then you are going to need a large amount of storage. If you are simply using your mobile for calls, emails and texts, then you can opt for the lower capacity.
Looking for the latest release? Read our list of the upcoming New Phones of 2023, including the iPhone 15, Pixel Fold, and Samsung Z Fold 5 / Z Flip 5!
Store Like A Pro
Now you know what phone storage is, and just what could be eating away at it, you should be able to determine what will be a suitable amount of space for you. However, if you need a little guidance, we are always happy to help at Business Mobiles.
Missed some payments? Here's how to get a business phone contract on bad credit. Looking for the most suitable plan for your company? Compare the best business mobile phone deals and the benefits behind them now.