From March 31st, EE, BT, Three, Vodafone, and many more networks will share up to a 14.4% price increase for 2023 – one of the biggest to date. Be it business broadband or a mobile contract, these hikes will hit your monthly bills in full effect by April.
This increase is in line with the previous year's inflation rate, calculated with the Consumer Prices Index (CPI) plus an additional ~3.9%. Official reports stated a CPI rate of 10.5% in December 2022, allowing providers to raise prices from 13% to 14.4% for this year.
Read on to see the list of affected networks & our simple steps to counter these rising rates.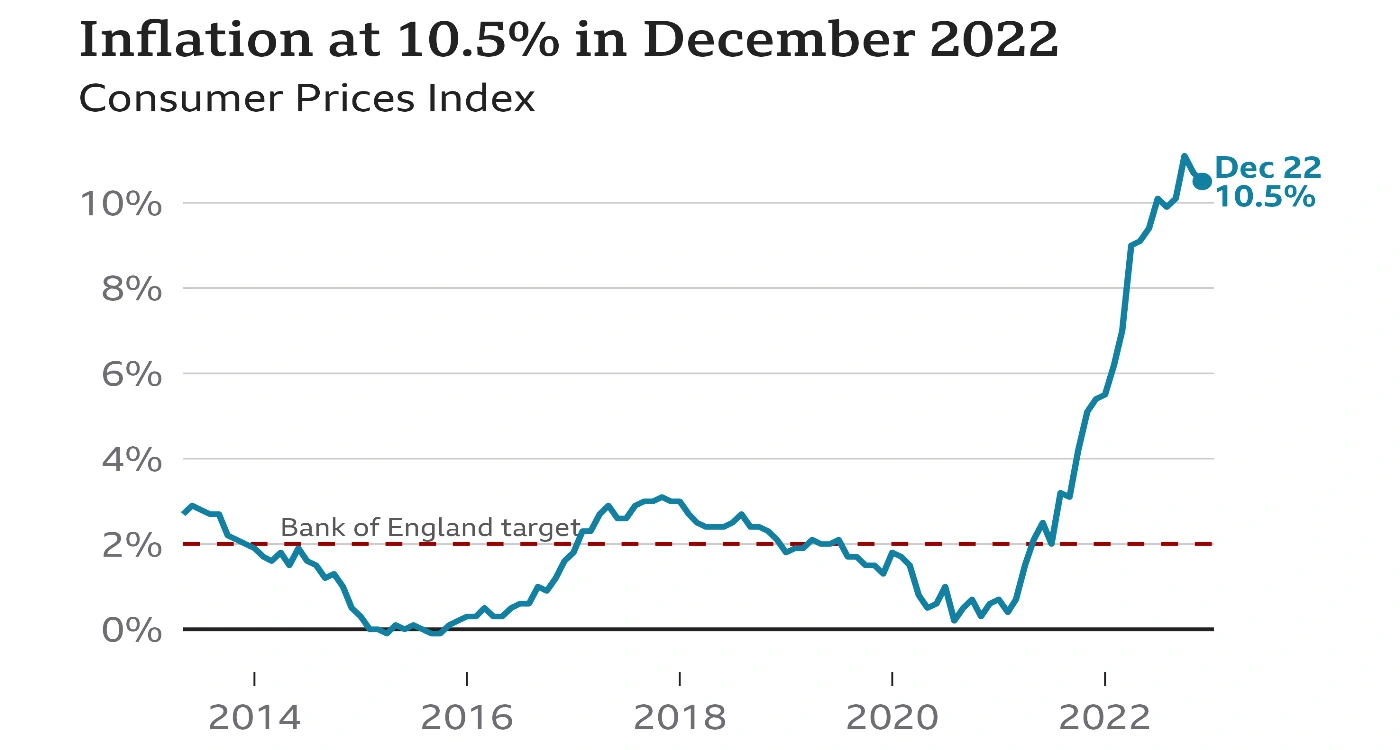 How Will This Impact Me?
For existing contracts, expect to start paying extra by your monthly billing date in April. Most providers have mid-contract changes written into the terms & conditions. As a result, this increase will impact ALL SoHo & SME plans, even for those who signed on at a fixed price.
It's estimated that the average broadband user could end up paying an additional £50+ per year, with mobile contracts also rising from £1 to upwards of £5.40 a month. These extra charges will take effect from the 31st of March and reflected in your following bill.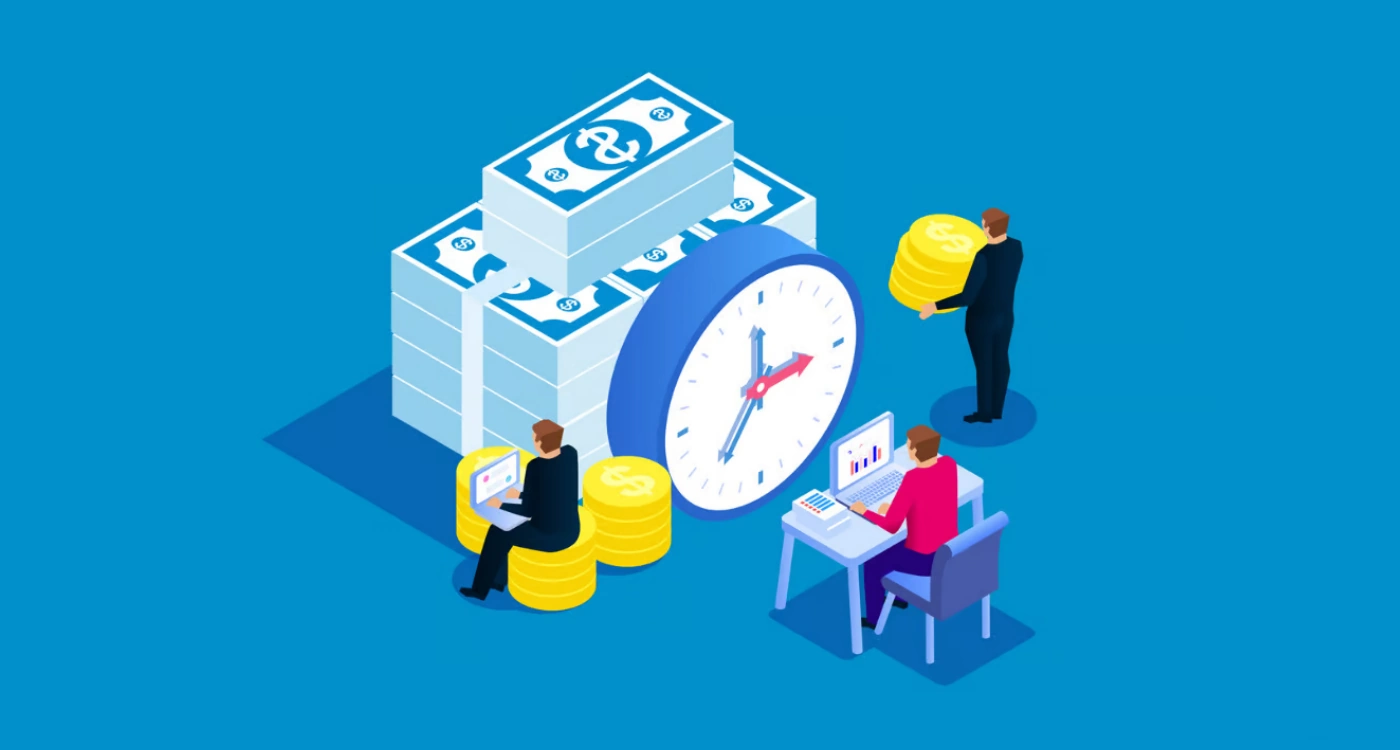 Thinking Ahead 🧠
With the costs of living constantly rising, it's easy to get overwhelmed and not act in time. Don't let the bills pile up & learn how to defend your business from disaster.
Read to the end for 5+ PRICE SLASHING SOLUTIONS from our professionals + see why this happened & which networks are affected below:
Why Did EE Increase Its Prices in 2023?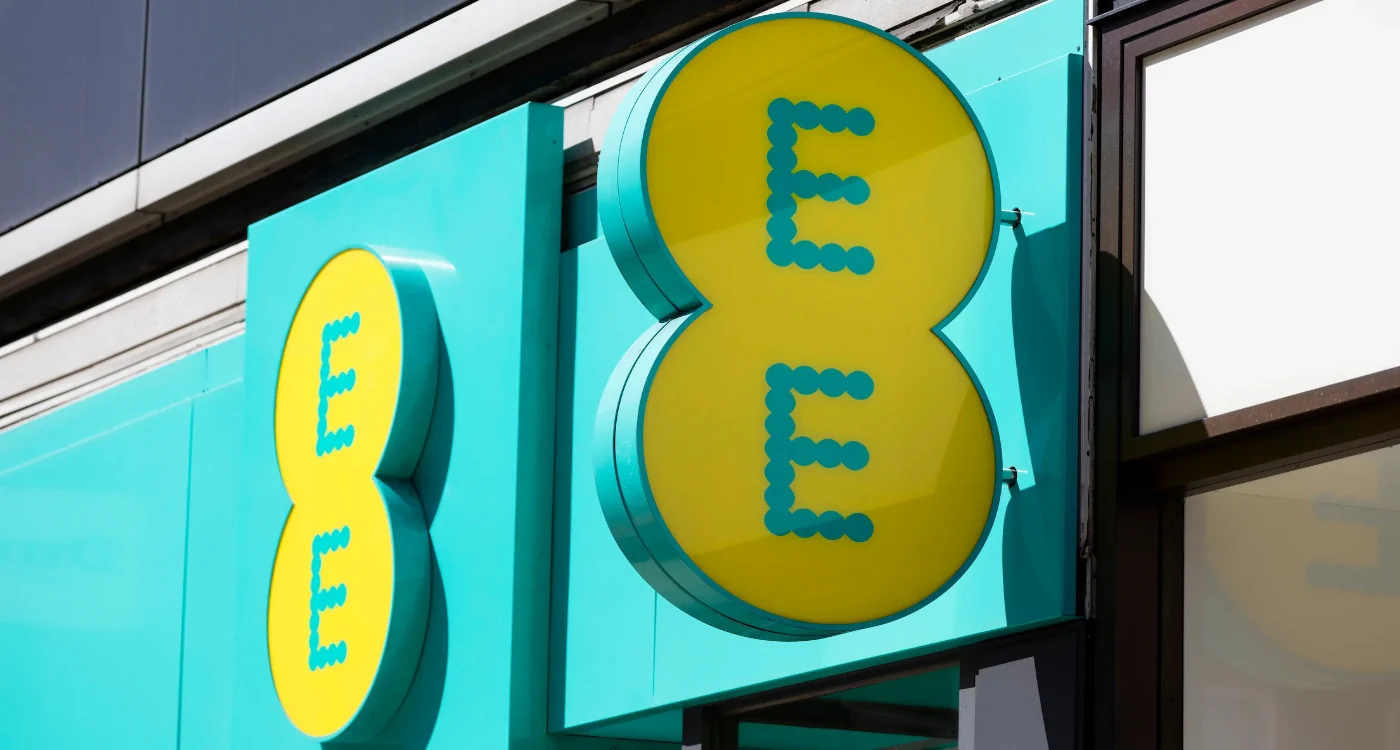 EE is a little early, they are by no means the only operators to increase their rates…
Here's what we know:
When? ⏱️
Previously, product prices were calculated with RPI (Retail Price Index) to measure the inflation of goods and services. EE will now scrap all RPI plan pricing in favour of switching over to CPI+ terms for 2023.
Using the latest CPI of 10.5% + 3.9% results in EE's price increase of 14.4%.
Who? 🔍
With increasing inflation and a recession on the horizon, things aren't looking the best for business. Most major UK providers have increased prices, from Three, Vodafone, and BT to TalkTalk, and more.
Learn if you're impacted – see which UK networks are raising prices now.
We hate to be the bearer of bad news, but we can't blame the networks completely. Now is the time to plan for the future, with our team at your side & some important industry insights.
Should You Stay with EE?
The big question on every EE member's mind, with a surprisingly simple answer… YES!
Here's why EE is still one of the best for business:
Potential Fees

If you're an existing customer, it's unlikely you'll be able to end your contract without paying early termination fees.
Free International Calls

Every EE business plan includes free International Direct Dialling minutes as standard, perfect for frequent fliers.
Uncapped Speeds

All plans remain uncapped for the fastest downloads, 5G coverage, reliability & nationwide connectivity.
Competitive Rates

With every major UK network increasing prices, EE continue to offer some of the best rates across many business plans.
What About Other UK Networks?
It's not just EE; most UK network providers are feeling the pressure. For now, three of the "Big Four" are switching to a 14.4% increase, with the O2 price increase predicted to rise by up to ~17.9%.
Interestingly, BT Home Essentials, BT Basic, EE Mobile Basics, PAYG, and Home Phone Saver users can relax with prices frozen over 2023.
Other big names include Virgin Media, PlusNet, Sky, and TalkTalk.
See price changes across major UK networks below:
O2 Price Increase

Unlike other networks, O2 continues to use RPI to calculate its pricing for a higher predicted ~17.9% increase (14% RPI + 3.9%) across most of its plans.
This estimated figure is adjusted each year with price changes active by April and will impact both Consumer & Business accounts.
Increase 📈
17.9% (RPI + 3.9%)
When? 📅
31st March 2023
Affected Plans:
Mobile Plans
PAYU
SIM-only
SME Plans
Broadband
Business Essentials
Three Price Increase
All Three SIM-only, mobile phone, and broadband plans are scheduled to increase by 14.4%, with customers estimated to pay an extra £4.80 per month (~£57 a year).

Increase 📈
14.4% (CPI + 3.9%)
When? 📅
31st March 2023
Affected Plans:
Mobile Plans
Broadband
SIM-only
PAYG
Vodafone Price Increase
Vodafone will raise their rates by 14.4% on both Business/Personal plans alike. Their terms cover annual price changes on both variable & fixed-rate plans across all contracts.

Increase 📈
14.4% (CPI + 3.9%)
When? 📅
31st March 2023
Affected Plans:
Mobile Plans
Broadband
SIM-only
Tablets
BT Price Increase
BT will increase the prices of its products by 14.4% – the largest markup of UK broadband services in decades.
BT's terms cover annual price changes including across fixed-rate plans. All new customers who signed on after September 2020 are subject to this annual increase.
This extends to BT's other "broad-brands", EE Broadband and Plusnet. We advise checking your contract for any additional exit fees to prevent overpaying for early termination.
Increase 📈
14.4% (CPI + 3.9%)
When? 📅
31st March 2023
Affected Plans:
Broadband
Phone Lines
Plusnet Plans
EE Plans
TalkTalk Price Increase
TalkTalk will increase prices by 14.2% at the end of March 2023. UK Network TalkTalk state that this decision has been made to due increasing costs & reinvestment into the network.
This is an estimated increase of up to £70+ per year and will only apply to broadband packages.
For example, those paying £49 per month for broadband may see this figure rise to £55.96 (an extra £83+ a year). Home phone and TalkTalk TV service prices will not increase.
Increase 📈
14.2% (CPI + 3.7%)
When? 📅
31st March 2023
Affected Plans:
Broadband Plans
Fibre/Phone Lines
Sky Price Increase
This is Sky's first price change in five years. If you're included, Sky will relay this price shift at least 30 days before it is due to you via email, text, or other means.

Sky's terms & conditions do not cover an annual price increase. You're free to cancel your contract without penalty should prices rise past the agreed amount.
This is why prices are only increasing for "out-of-contract" users. Contracts ending after 14th February 2023 will remain on their current plan & price.
Increase 📈
~9% (average)
When? 📅
14th February 2023
Affected Plans:
Sky Mobile
Broadband
TV Services
Phone Lines
How to Avoid the 2023 Price Changes
So, the big question – how do you avoid these network price changes?
It's a tricky one, as each outcome depends on your chosen contract, expected use, and more.
Luckily, we're here to help recession-proof your business for 2023!
THE BEST WAYS TO WIN:
Most UK networks are raising prices, making it almost impossible to prevent yourself from paying extra.
We have a few secret ways to beat the increase & even avoid it entirely:
OUR SECRET RECIPE
There are a lot more answers that we won't say here… It's only fair that we save all of the best tricks for our friends & customers.
TALK TO OUR EXPERTS to learn the TOP SECRET inflation-busting tips that other industry pros won't tell you, save the most money & maybe even pay less!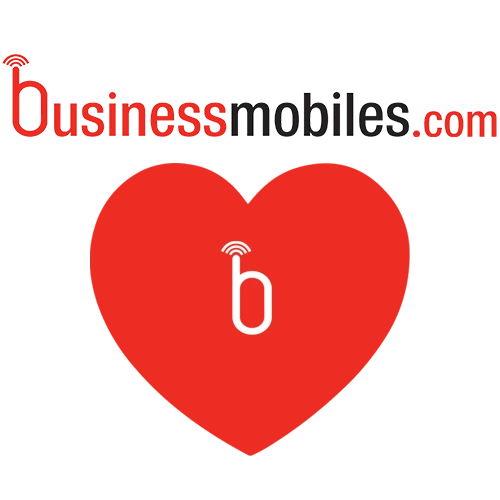 Our Best PUBLIC Advice:
There are some less effective ideas that we can share to help you plan for these price changes.
Some simple ways to avoid additional charges:
A) Swap to a SIM-only Plan
Overall, the price increase of SIM-only is significantly lower than other plans, resulting in a smaller change.
Switching over to a SIM-only plan could save you the most money; our Three Unlimited Data deal currently costs £14.17 and will only increase by ~£2.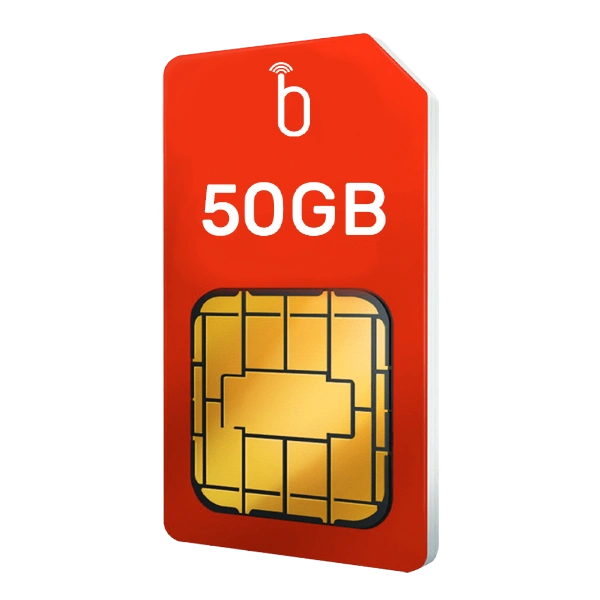 B) Choose a Cheaper Handset
Keep your line rental low so that the 14.4% increase only represents a small change.
For example, +14.4% on a iPhone 14 Pro Max contract (24M) is an additional ~£238, whereas an older iPhone 11 would only cost an extra ~£93 total.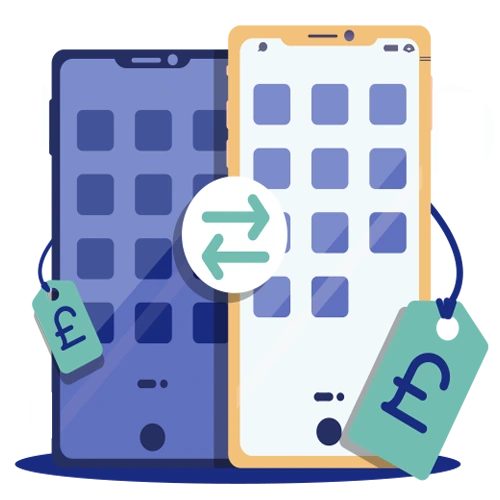 C) Pick a Shorter Contract Length
Nothing is preventing UK networks from further raising these new rates next year.
A shorter contract negates compounding increases without much additional cost. However, 1-2 year contracts include far fewer benefits, so assess your desired usage first.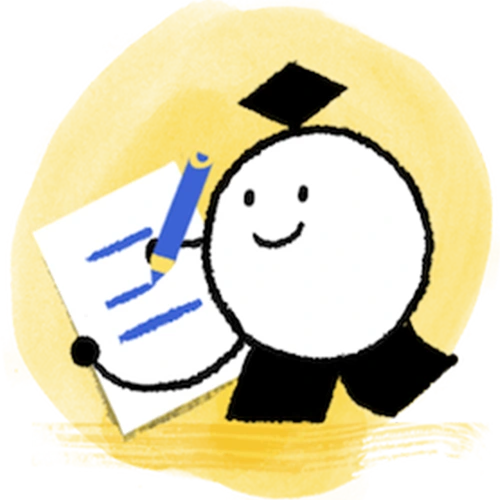 D) Switch Providers
As this is a 14.4% increase on EXISTING prices, most networks will still offer varying rates.
Your plan, contract length, services, add-ons, and other factors influence your value for money. Check your contract terms first – you may end up paying excess in early cancellation fees.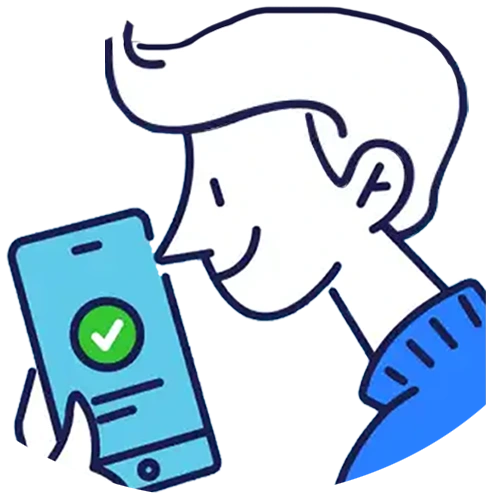 E) Switch to Business VoIP
VoIP is a highly reliable and affordable alternative with a bunch of advantages over traditional phone systems & mobiles.
So, if you're seeking a solution to rising network rates, a Business VoIP phone system makes a remarkably effective replacement. Learn the benefits of VoIP for business, or…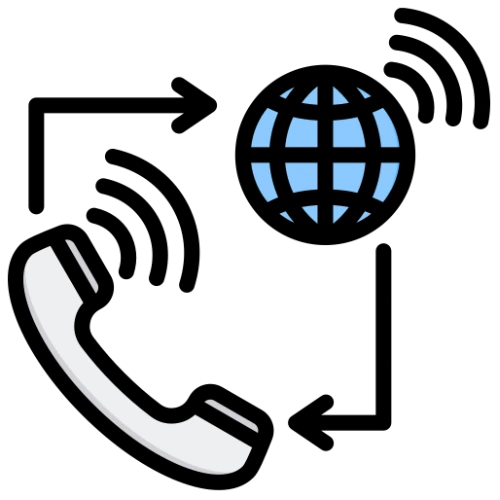 Don't Wait Too Long!
So, that's the great UK Network Price Increase of 2023 in a nutshell. It seems all networks are set to increase their prices due to inflation (fingers crossed that next year's increase isn't so steep). We hope we helped highlight what you can do to prevent paying excess.
We have lots of loopholes & secret strategies for countering this change. Take full advantage of over 23 years of industry expertise; contact our team now to bypass these rising costs of business before it starts to sting.

UK Network Price Increase FAQs