Securing a good mobile phone contract for your business is one of the most often overlooked areas of small business management; whether in the startup phase or beyond, technology is important. The reasoning isn't that mobile use isn't necessary, but that the costs outweigh the potential return on investments. In other words, it's an investment that takes money out of the profits rather than directly contributing to them.
Unfortunately, this is a mistaken view of tech, particularly phone systems, as tech is one of the most vitally used tools for consumer communication. A mobile phone contract for business purposes is crucial to developing a thriving business and responsive team.
The Many Ways a Mobile Phone Can Be Used For Business
There are multiple aspects of a business where a mobile can not only be helpful but essential. Operating a business is plagued by fierce competition. Any decision that impacts staff productivity or efficiency can hurt the bottom line.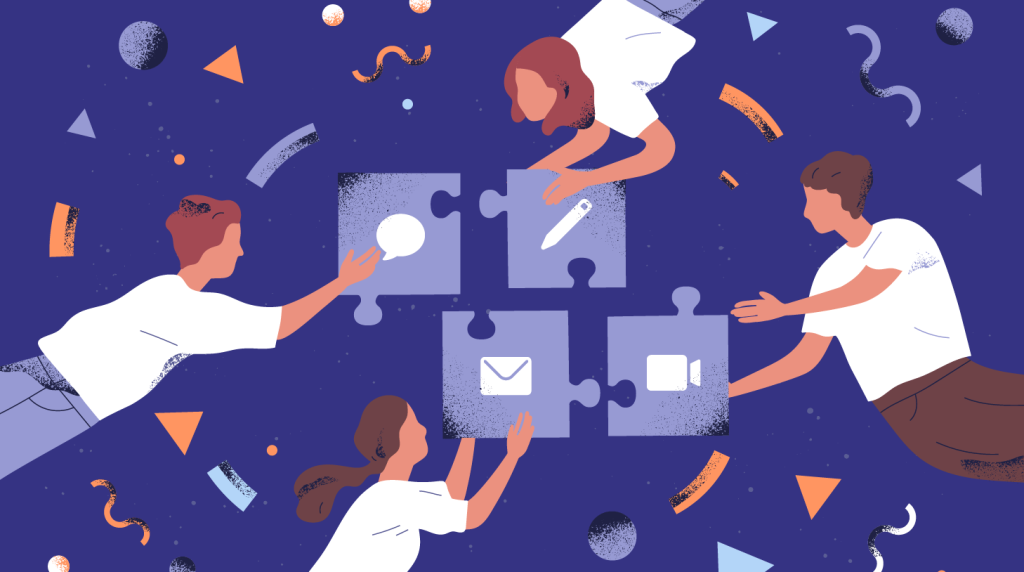 More Efficient Than VoIP
Given the trends toward remote employment and hybrid work situations, it is costly and inconvenient to rely on VoIP for an effective communication system between employees. There is a tremendous amount of back-and-forth contact that needs to occur.
A traditional VoIP system may still have your employees tethered to a desk in order to catch an important call or make decisions with their coworkers. This can create inefficiencies in communication and create a loss of productivity. Especially if calls are missed and return calls need to be made. Securing a good mobile phone contract for business employees solves all of this.
Mobile communication isn't limited by location or proximity to a desk or internet connection. Employees are free to make their sales visits, go about their tasks and leave their desks without worrying about missing an important call. Users are able to still conduct work from any location, keeping productivity high and reducing miscommunication errors.
That said, there are still many benefits of using VoIP for business!
More Cost-Effective Than Software-Based Systems
Not only can a mobile phone contract for business employees increase efficiency of communication, but it can also be a more effective use of limited funds. For computer or software-based phone connectivity, the costs can surpass what a mobile provider could offer. Software can be expensive to purchase. And as innovation in technology continues, it could be a matter of months before the system is outdated. Additionally, hard-wire phone systems are expensive to upkeep and maintain. As well as develop when additional employees or phone lines are needed.
Any major disaster could also shut down computer-based or hard-wire phone systems. Power loss or a fire could effectively prohibit any communication between employees or the consumer, and it could even interrupt the ability to communicate with first responders. When your phones aren't tied to a landline or to an internet feed, you are still able to communicate no matter what is going on. Mobile devices generally have automatic software updates to keep your connectivity secure and up-to-date, and cell towers provide coverage that can be used regardless of business disasters.
More Reliable for Consumer Needs
Many consumers are turning to online services to connect with a business. This is a crucial way to implement a strong customer service strategy. To respond to consumer emails, online inquiries or comments on social media platforms, an employee or business owner needs to have an internet connection. If the only way to connect with a consumer digitally is through a laptop or desktop computer, there can be significant delays in your business response to consumer needs or concerns. This can lead to a perception of poor customer service.
Often, devices designated as mobile for business are equipped with internet connectivity options. Whether it's through email or social media apps, employees who carry a cell phone are able to continually monitor consumer needs. Rather than having to wait until arriving back at their desks or at the office, employees can respond immediately when an important email or concern comes through. A more responsive customer service strategy will strengthen a favorable perception of your business and improve customer loyalty and relationships.
Reasons a Mobile Phone Contract for Business Use May Be Overlooked
During the startup phase of business development, inexperienced business owners are busy thinking about the many details that go into product development, office space, potential hiring needs, licensing and so much more. Communication needs are on the radar, this area isn't generally included in the big picture snapshot of immediate necessities.
Price
A key reason many small businesses overlook the use of mobile devices is due to cost. There is fear that providing a mobile device for each employee and paying the monthly service charge will blow a limited budget out of the water. Business Mobiles remain one of the most budget-friendly mobile providers. Small business owners can easily take advantage of great devices and service plans according to their financial needs.
If you're looking for a reliable provider for your mobile phone contract for business use, look no further. With Business Mobiles, you receive a quote customized to your need, rather than locking you into a general business plan.
Alternatives
Another reason small business owners feel they can avoid making a decision on a mobile for business needs is the fact that they may already own personal mobile devices. It's true that you can use your personal device for your immediate business calls and contacts. However, there needs to be some thought into the long-term implications of using your personal phone number for your business. A mobile device dedicated to the business would have its own phone number. This eliminates a lot of confusion on how to answer the phone, as well as how to prioritize the use of the device.
Working with mobile devices on a business plan tends to have more continuity between devices. It can provide each employee with one of the latest models at great pricing. This means each employee will be able to access the necessary applications and have the latest software installed. Rather than relying on an employee's personal phone or other alternatives, business owners can streamline – creating consistency between all employees.
Learn how to improve the communication between your team with Slack, detailed in our blog.
The Need for a Great Mobile for Business Provider
To make the decision for a business communication strategy easier; contact Business Mobiles and let us find the perfect mobile phone contract for your business. We provide the lowest price on the market and provide personal support for mobile concerns. Our friendly agents are waiting to take your call, get in touch with our team today!
Looking for the latest release? Read our list of the upcoming New Phones of 2023, including the iPhone 15, Pixel Fold, and Samsung Z Fold 5 / Z Flip 5!