Here's our Top 5 selection of the best smartwatches for health and fitness. Who's trying to improve their well-being this year? Then it's time to elevate your fitness journey with a brand-new smartwatch!
Our 5 Best Smart Watch Picks for Health & Fitness:
These devices have a number of benefits, but we are here with the list of the 5 best smartwatches for health and fitness, out in 2022!
1) The Apple Watch Series 7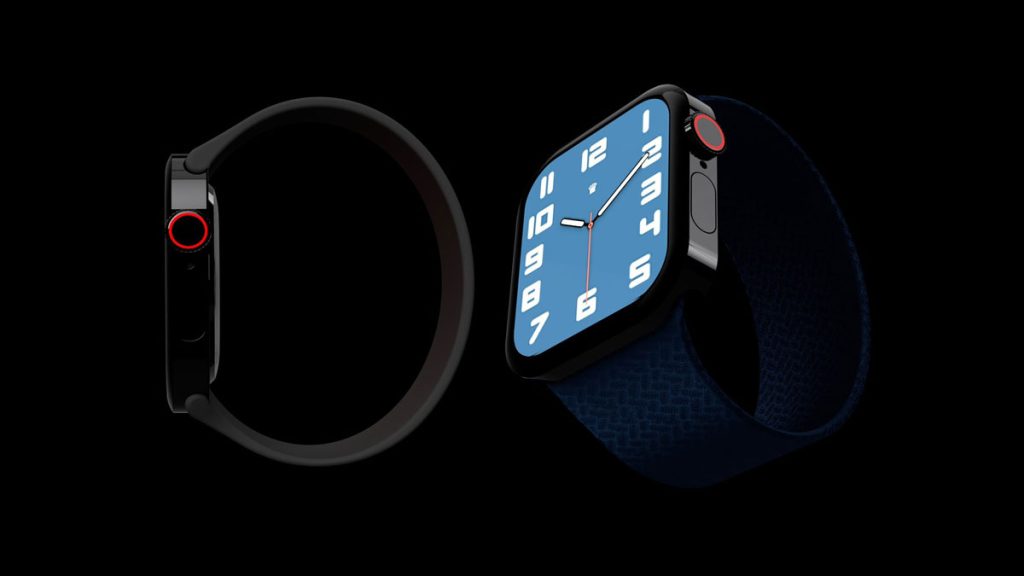 Starting off strong we have the new series 7 Apple Watch. This new model charges up to 33% faster than the Series 6, and it has a slightly bigger screen too.
Pros:
Clean and sophisticated look
Heart rate & rhythm metrics
Customizable case & band
Clear and easy to read display
Synced to Apple Music
Cycle Tracking App
Large storage capacity
Cons:
Pricey
Not compatible with Android
Battery life
2) Apple Watch SE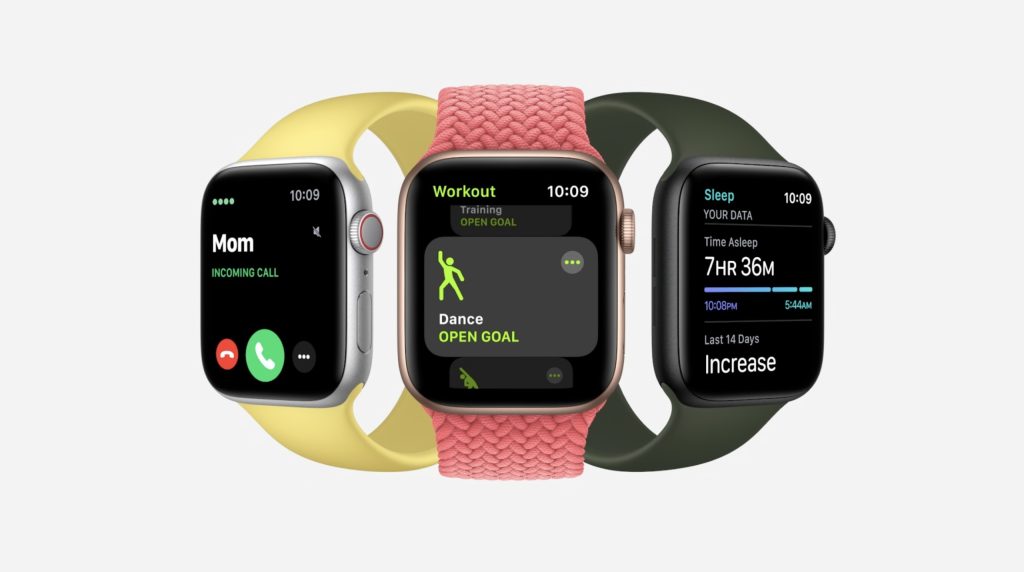 If you love Apple but can't afford to pay for the new Series 7, then the SE is made for you. With many of the same features at a lower price point, it still makes for an excellent fitness accessory.
Pros:
Cheaper
Water-resistant
Has all important features as on the Series 7
Cons:
No fast charging
Smaller screen
No blood oxygen app
Did you know this watch can help you lose weight? Find out how in our "Does the Apple Watch help you lose weight?" article. It also works with the Apple AirTag!
3) Samsung Galaxy Fit 2
A sleek and lightweight watch that has all your basic tracking essentials when it comes to health and fitness. A sporty look with a touch screen face. You can wear this watch in the shower or pool as it can be submerged up to 50 meters in water. Despite being so compact it still provides a variety of features.
Pros:
Bright and clear screen
Touch screen
Good battery life
Basic tracking essentails
Cons:
Heart rate tracking isn't accurate
No GPS support
No physical buttons
4) Samsung Galaxy Watch 4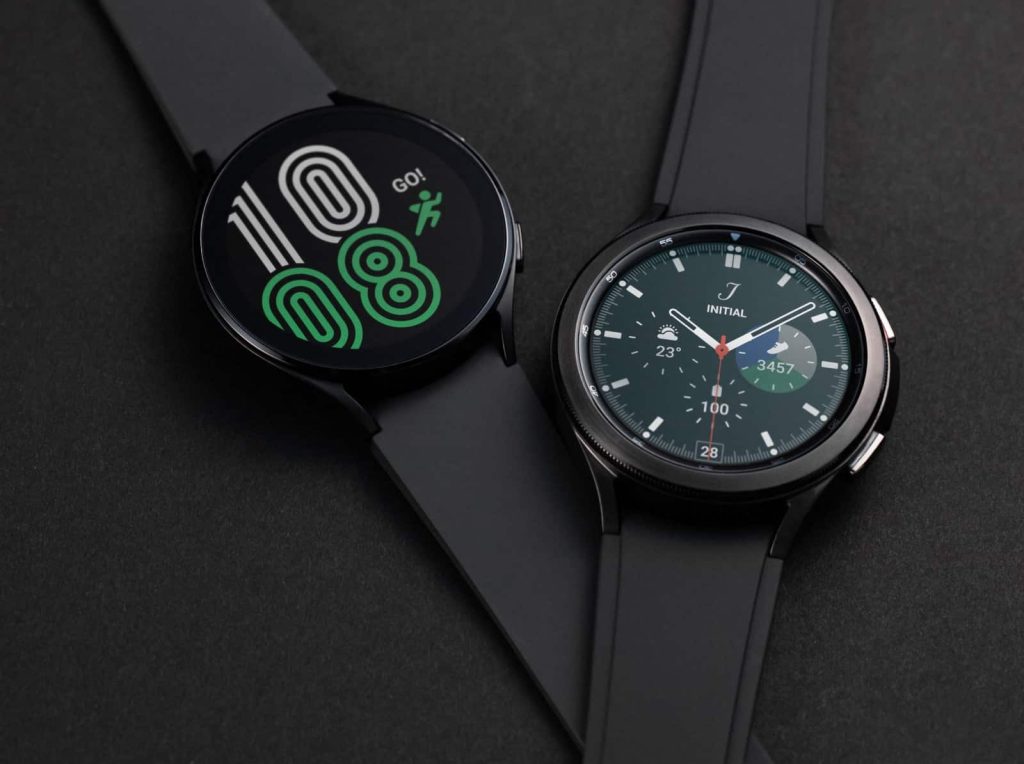 Described as the best watch for Samsung users, however, it is not just restricted to them. This watch can be used by all Android users, as it is powered by Google.
Pros:
Improved health metrics
Modern design
Large display
Discreet buttons
Higher resolution screen
Cons:
Battery life
Not compatible with Apple
Pricier side
5) Garmin Venu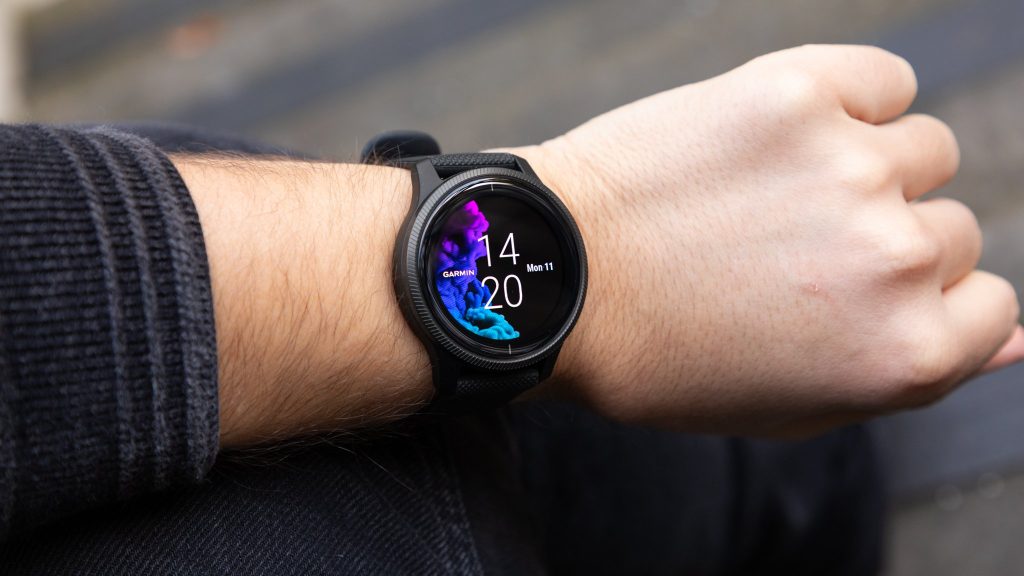 This is a great option for those who often forget to put their tech on charge. With its battery life being its most attractive feature you won't have to worry about running on empty.
Pros:
Compatible with Android and iOS
Highly accurate heart rate monitoring
Light and comfortable
Great battery life
Cons:
Can be difficult to navigate
Sleep tracking isn't very accurate
Get A Smart Watch For Less
With watches out of the way, why not upgrade your smartphone? Before you buy, first compare the best business mobile phone deals and the benefits behind them.