Samsung Unpacked – August, Q3
The Q3 Samsung Galaxy Unpacked Event is finally here, bringing with it all the latest models to hit the market!
Welcome to our August update of Samsung Unpacked 2022. During the Q1 February event, their team teased a new range of folding smartphone devices and released an upgrade to their flagship product. The Galaxy S22 series was announced and later released, further solidifying Samsung's position as an industry-leading brand.
True to their word, Samsung launched their upgraded "Z Flip4" and "Z Fold4" models on the 10th of August 2022, during the latest Q3 Samsung Unpacked event; along with all the specs and other juicy details. Discover all the latest developments & be first in line for their latest model.
Watch the official live stream for this year's Galaxy Unpacked event, or continue reading for details on all the latest releases and reveals:
In true fashion, Samsung remained secretive up until the very end, only today did they finally reveal what's on offer. Sit back, read and relax as we cover all of the latest developments from the 2022 Galaxy Unpacked Event.
After a 2 pm BST (6 am PT) start in the bustling city of New York, here's everything we learned from the August Q3 event…
Z Flip4

&

Z Fold4

– A New Series of Folding Smartphones

Last year, Samsung announced its new range of folding smartphones. This year, they impressed the world by updating this product line under two technological trend-setters; the Z Flip4 and Z Fold4. Whilst the Flip4 is fairly similar, the Fold4 has had a fairly major update.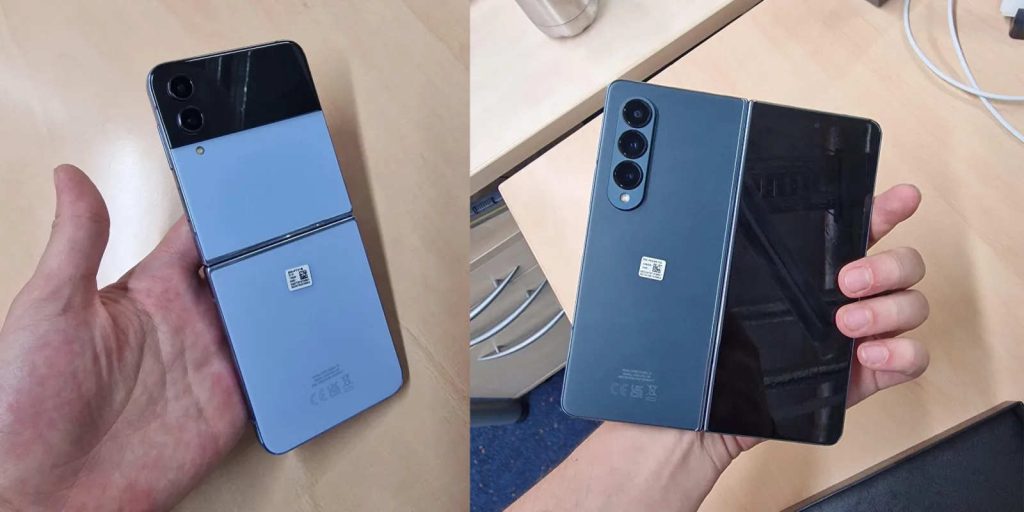 "Samsung Galaxy foldable have changed the way we use mobile devices and helped enable better lifestyles for users worldwide" – TM Roh, Samsung president
Learn more about this phone now, view our Z Flip4 vs Z Fold4 Specs & Features comparison here. Judging from recent announcements, we expect Samsung to power on with a renewed drive for folding smartphones. But we're not done yet – read on to hype yourself up over the rumoured S23 Ultra:
A New Hope – The Upgraded Galaxy S23 Ultra Series
It seems the best is yet to come. Although highly unlikely, this Galaxy Unpacked Event had a small chance of featuring the new Galaxy S23 Ultra; a direct upgrade to the best-selling S22 series.
For reference, the S22 Ultra sold a reported ~11 million units throughout 2022 alone, making it their most popular smartphone in years. Unfortunately, it seems these rumours were unfounded, with no such mention of this model.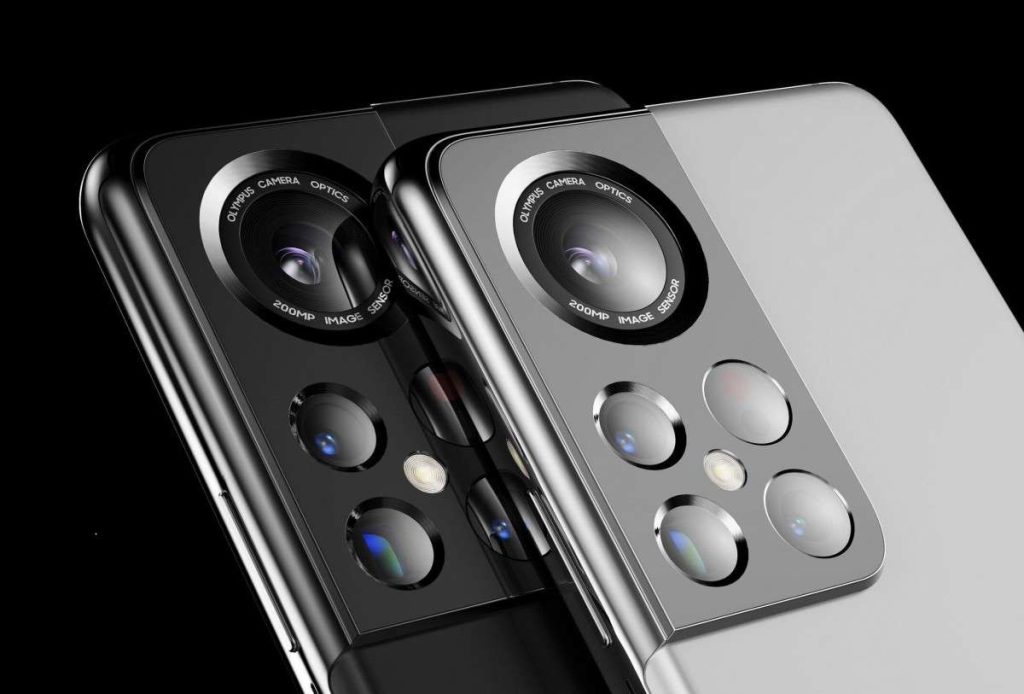 When will the Galaxy S23 release?
Whilst we see no reason why Samsung wouldn't attempt to continue this success, we were right not to get our hopes up this year. We highly anticipate this model won't be revealed until early 2023, which would make sense considering the name. Although we would have loved to see the new S23 at Galaxy Unpacked 2022, we understand that creating greatness takes time.
Realistically, you should expect to see the new S23 Ultra announced during the Q1 event of Galaxy Unpacked 2023. For the curious, the S23 Ultra's development codename is "DM3", model number "SM-S918" (according to leaked documents).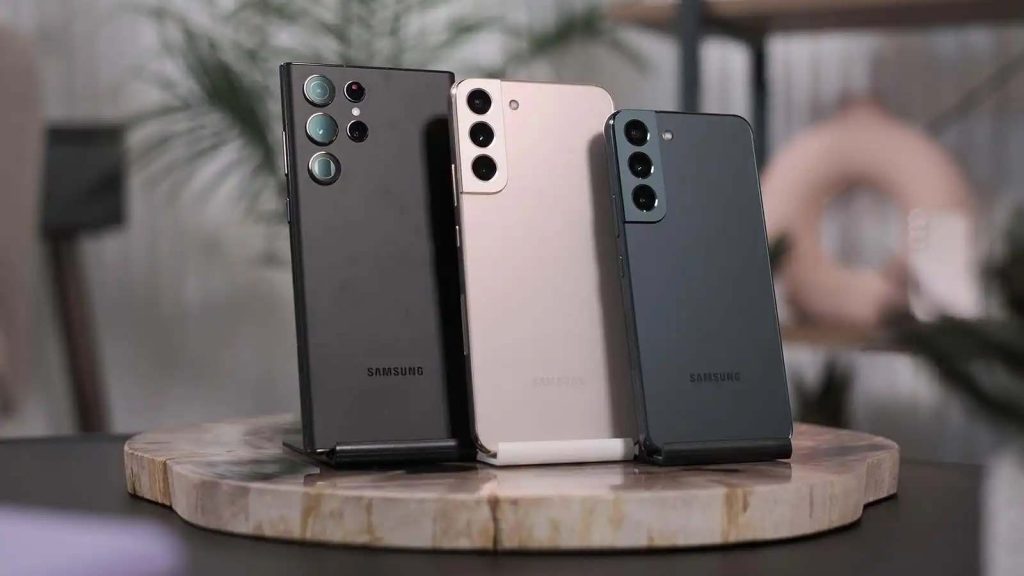 The source claims this model runs on the same 5000mAh battery as the S22 Ultra but with a new 200MP sensor; all running on an upgraded Snapdragon 8 Gen 2. Rest assured, we hope to be talking more about this new model during the next Galaxy Unpacked Event for 2023.
Galaxy Watch 5 and Buds 2 Pro
Moving on from folding mobiles, the Galaxy Watch 5 and Galaxy Buds 2 Pro also hit the highlight reel during the August 2022 Unpacked event.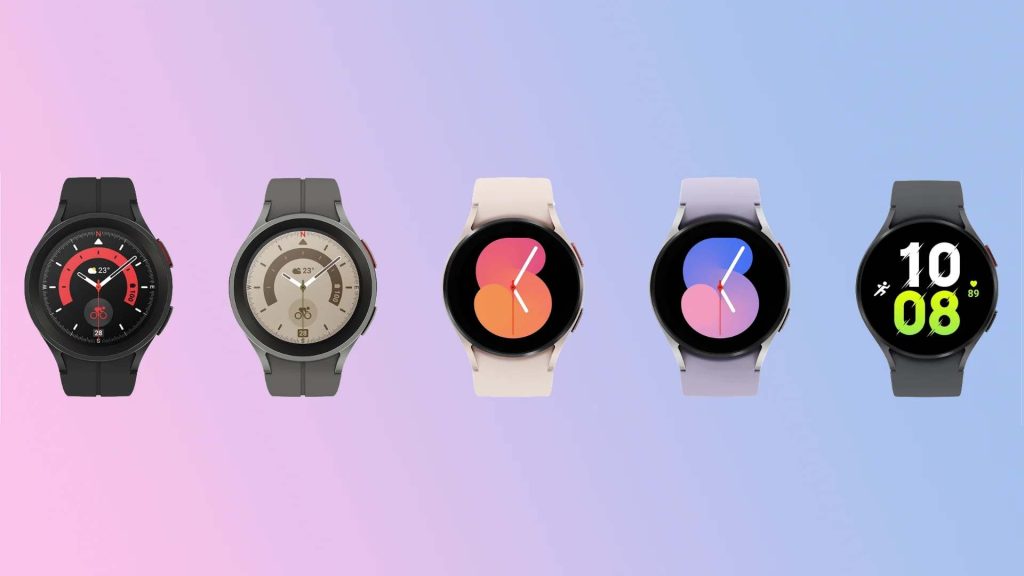 Samsung's US pre-order promotion directly mentioned discounts on watches and headphones. Stay healthy in style, find the best smartwatch for health & fitness here.
Now EXPIRED, their website also offered $100 credit for reserving a smartphone, increasing to $200 for the Galaxy Watch/Buds & smartphone bundle:

But that doesn't mean you have to miss out! Pre-order the Z Flip4 or Fold4 at a discount, with Business Mobiles.
When is the new Q3 Samsung Galaxy Unpacked Event?
The 2nd Samsung event of the year took place on August 10th at 2 pm and was filmed live, succeeding Q1's Unpacked event on the 9th of February.
The company continue to push the limits of technology after releasing 2 of the most awaited smartphones with a new headline: "Unfold your world".
Here are the worldwide times of this event:
Europe (PM):
13:00 (

UTC

)
14:00 (

GB

)
16:00 (

RU

)
18:30 (

IN

)
21:00 (

CN

)
23:00 (

AU

)
US (AM):
06:00 (

PT

)
07:00 (

MT

)
08:00 (

CT

)
09:00 (

ET

)
What did you expect? Our Q3 Predictions:
We anticipated that 2 new smartphones will be in the spotlight this time: The Samsung Galaxy Flip 4 and the Samsung Galaxy Fold 4. This is coupled with two new watches: Samsung Galaxy Watch 5 and Watch 5 Pro, complemented by the new Galaxy Buds 2 Pro. Would you believe it? We were correct on all counts!
Samsung's company's focus is now on foldable phones as their president, TM Roh further states "last year, we saw almost 10 million foldable smartphones shipped worldwide". Motorola is also getting on this trend with the release of their new Motorola Razr 2022 launching on August 2.

How can I watch the 2022 Galaxy Unpacked Event?
Watch the Samsung Galaxy Unpacked event from the comfort of your computer; view the live stream on either the Samsung YouTube channel or their official Newsroom website.
Now that's August out of the way, take a look below at the previous 2022 Galaxy Event in February. Alternatively, watch the Q1 February Event recap here:
When was the last Samsung Galaxy Unpacked Event?
In case you missed it, the previous Q1 event occurred on the 9th of February, hosted virtually on the Samsung website. The Samsung Unpacked event happens each year, so save the date to ensure that you don't miss out. Read all about the 2022 February Samsung Galaxy Unpacked event below:
Samsung Galaxy Unpacked Event 2022 – February, Q1
Last Year's Rumours

:
Here's all the hearsay from the last Q1 Unpacked event announcement, updated accordingly with "true" and "false" labels. How did we do?
Samsung Galaxy Z Fold4 Specs:
– Battery: It is said that the new device will have a smaller 4400mAh battery than its predecessor. FALSE ❌

– Camera: An upgrade in the camera is expected this year. TRUE✔️

– Performance: The rumour says that a new Snapdragon 8+ Gen 1 processor will be bringing some more power to both phones. TRUE ✔️

– Design: The smartphone could be available in Phantom Black, Beige, and Green colours. And, a built-in S Pen could even make an apparition! TRUE ✔️

Samsung Galaxy Z Flip4 Specs:
– Battery: This one on another hand, will have a bigger battery. Interesting… TRUE ✔️

– Display: The 2nd display (behind) is said to be bigger (1.9 inches to 2.1 inches) TRUE ✔️

– Performance: Just like the Samsung Galaxy Z Fold3, a new processor will be seen. TRUE ✔️

– Design: New colours expected: Gray, Purple, Gold, and Light Blue. We also heard that some work has been made to decrease the size of the screen crease. TRUE ✔️


What To Expect this February?
Since writing this post, all of the models mentioned above have been released and are now readily available from our range of business mobiles. Read our Samsung S22 Series Revealed post for specs and more.
The star of the show was the new Galaxy S22 Ultra, which quickly became a best-seller. This mobile was claimed to be the successor of the Galaxy Note, and it definitely was. Finally, we hadn't seen a new version since 2020, making it long overdue!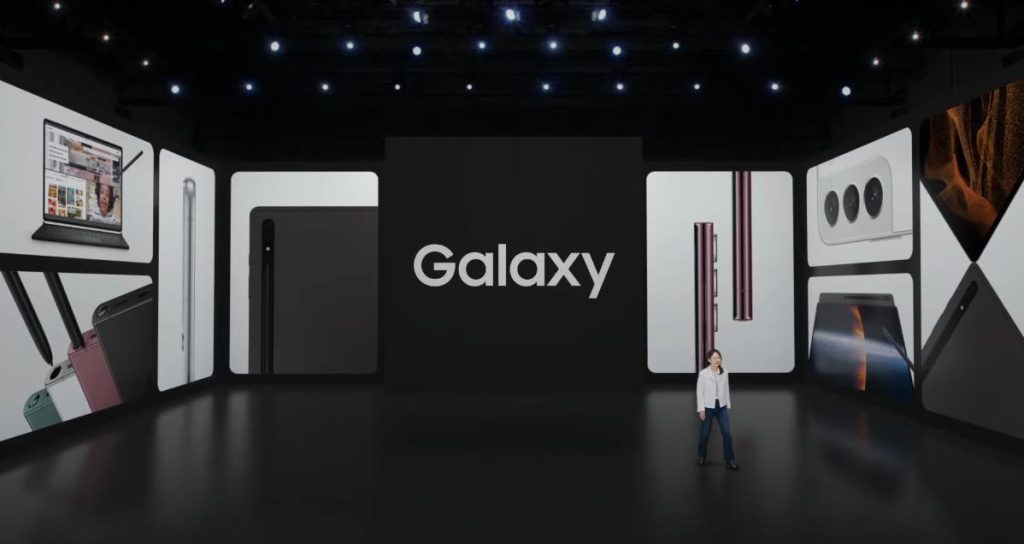 We expected Samsung to launch 3 versions of their phone as they have done in previous years, meaning we are likely to see a new Galaxy lineup. Would you believe it? The Galaxy S22 and Galaxy S22 Plus, as well as the rumoured Galaxy S22 Ultra, were all released to thunderous applause.
This event came shortly after the unveiling of the Galaxy S21 FE in January, a budget-friendly version of the Galaxy S21. Read through our Samsung S21 FE specs and review to learn more!

The Rumours
During this event, there were a lot of rumours and speculations on what to expect. Here are some of the things that were said, updated again with "true" and "false":
Battery
It was said that the S22 will have a different battery than the S21. The Samsung Galaxy S22 is apparently receiving a 3800mAh battery, the S22 Plus has a 4600mAh battery, and the S22 Ultra has a 5000mAh battery. Meaning the charging speed will be a lot quicker and more efficient. So, this turned out to be TRUE ✔️
Camera
The camera is rumoured to have a huge upgrade. Expect that the Galaxy S22 model and S22 Plus will have a 50MP main lens, a 12MP telephoto, and a 12MP ultra-wide camera.
Even though this is just speculation we were excited to see if the rumours are true at the big reveal. Turns out, these models do boast a significantly upgraded camera! TRUE ✔️
Display & Design
With the design, the rumours have been limited to just the colours we can expect. It is said that the S22 and S22 Plus will come in white, black, rose gold, and green. And the S22 Ultra is said to come in a choice of black, white, or dark red.
Apparently, the S22 will have a 6.06-inch display rather than a 6.2-inch screen, which the S21 had. As well as a larger display they may have a 120Hz refresh rate! Meaning Samsung will have created the perfect mobile for entertainment and visuals.
Again this was just speculation, but it wasn't long until we found out the rumours were TRUE ✔️
Click here to scroll up & read more about August Q2 Galaxy Unpacked Event.

Closing
So there you have it, the biggest rumours, developments and releases of both Samsung Galaxy Unpacked 2022 events. We hope we were able to answer all of your questions surrounding this brand and this exciting event.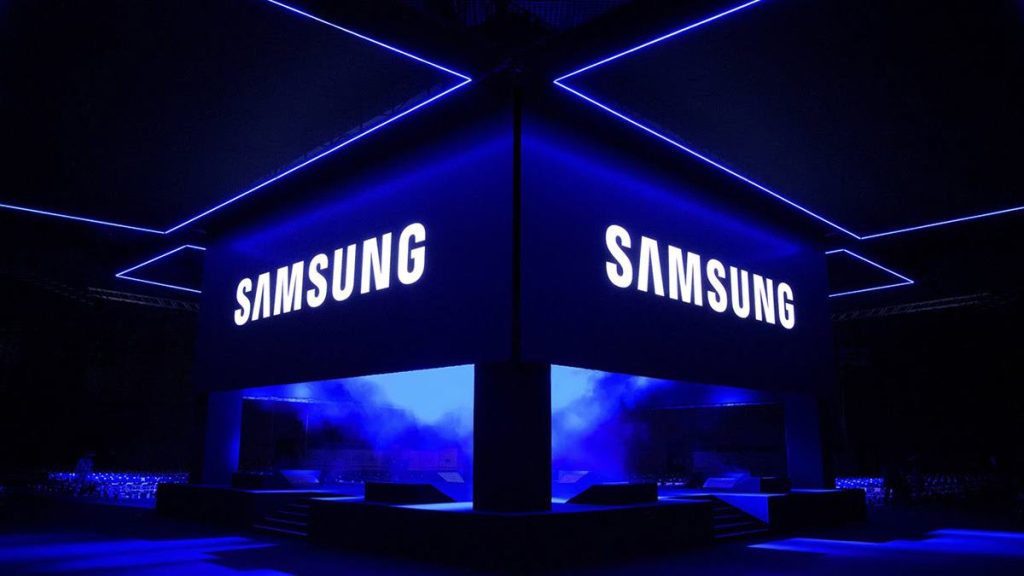 Be sure to check back next year and learn the latest on Galaxy Unpacked 2023. Before you go, make sure to take part in our limited-time release offer and earn up to £200 in credit. Alternatively, return to the Business Mobiles Blog here.
---