The key to living a happy and healthy lifestyle is ensuring that you are getting the right amount of sleep. Did you know that you can use your iPhone to improve your sleep?
Yes, the key to a good night's sleep is right in your hand. Read on to learn more, or discover our iOS 16 review and its new features here.
Wind Down With the iPhone Sleep Timer
Apple has a handy little sleep timer installed to help you wind down and help you get those precious 8 hours of sleep.
If you like to listen to music or play a podcast before bed then you need to listen up. If you don't want the music to play throughout the night but need it to help you wind down then you need to set a sleep timer.
Nothing is worse than being woken up in the middle of the night to your music still playing, or being on the brink of sleep and conscious that you need to switch off your music. With an iPhone sleep timer, you can wind down and relax and let Apple do the work for you.
How To Use Your iPhone For Better Sleep
All you need to do is:
Go to the clock app.
Click the timer in the bottom right corner and set the timer to the length you desire (however long it takes you to wind down and get to sleep).
Then click "when timer ends" and select stop playing.
Now, you can go ahead – start your timer and drift off to sleep with your wonderful playlist.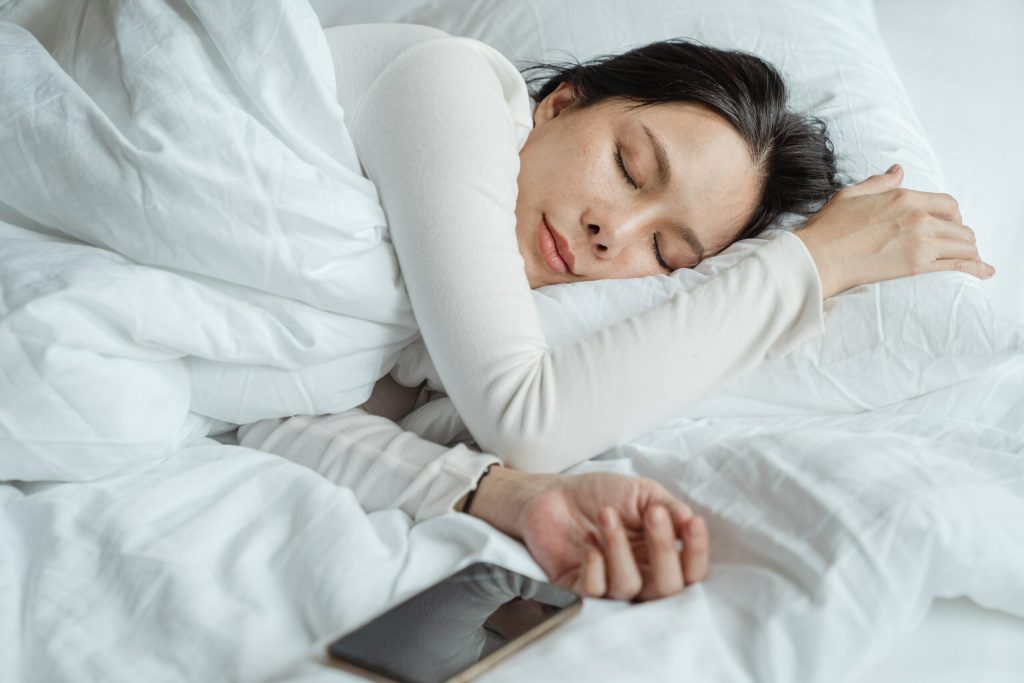 Play Anything
The great thing about this timer is that it will pause anything you are playing. So if you like to wind down to a movie, rain sounds on YouTube, or listen to a good old podcast then you can still use this awesome feature!
This is a great way to make sure your iPhone is switched off whilst you sleep, so you are not using up precious battery life. You don't want to sleep in all because your alarm never rang due to a dead battery!
Set Limits
If you often get distracted and drawn into movies, new shows, or maybe your guilty pleasure is binge-watching our SimplyMobile YouTube channel, this timer is a great way to discipline yourself so that you get a good night's rest.
You can use this handy little feature for you and all your loved ones. Once you hit your allocated time limit you can take it as a sign to put the phone away and GET TO BED!
Still feel the need to read? Discover the best features of the new iOS 16, or how to use Siri for business now. Perhaps it's time to upgrade your old iPhone? You only have to look below!
Relax With an iPhone for Business
Grab your very own handset for the best price. BUY the new iPhone 14 for your business now and enjoy unlimited data, texts, minutes and many more add-ons at no additional cost. Alternatively, why not grab a business SIM only deal for a bargain?