To get into the festive spirit we're here to bring you an epic iPad giveaway! We are giving you the chance to win a NEW 2021 iPad with unlimited data for 24 months! And it gets better because we have 10 runners-up prizes – Runners up get a £100 discount voucher on business mobiles packages!
When Does The iPad Giveaway Start?
This unmissable iPad giveaway starts now! But hurry, you have until the 21st of December to enter…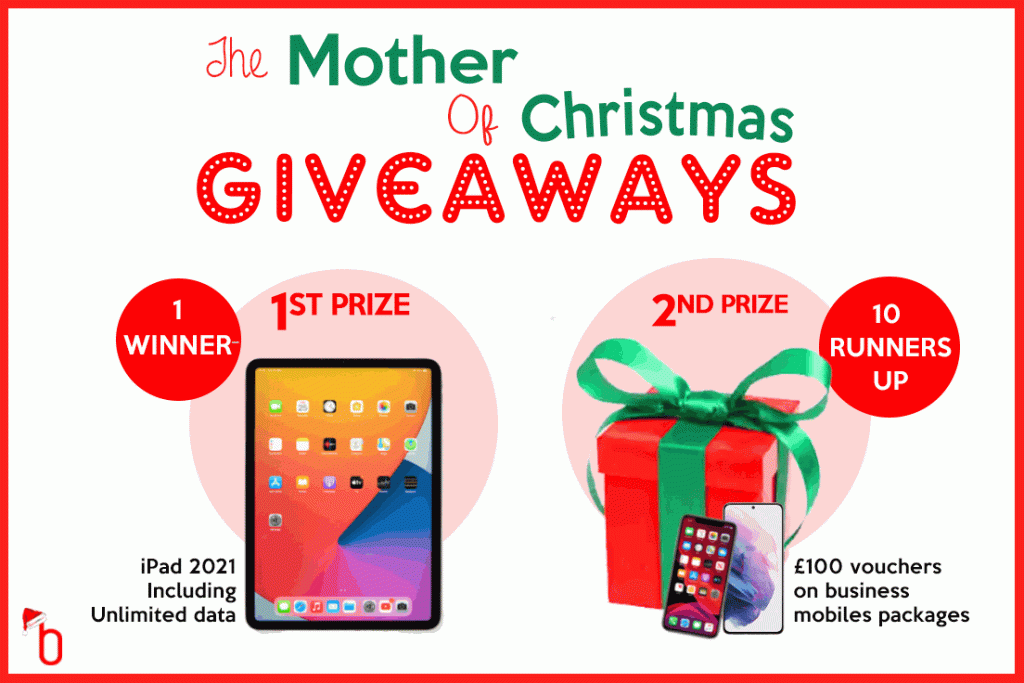 How Do I Enter?
Now that we have your attention it is only fair that we let you know how you can enter…
To participate all you need to do is enter your email address. Once you enter your email you have the choice of following our LinkedIn page, sharing on LinkedIn, and referring a friend. Following our page will give you one point.
Sharing our post will give you 2 points and you can do so once per day. Then finally if you refer a friend you will get one point and can do so once per day, so get referring! The more points you accumulate the higher the chances you have of winning!
How Will The Winners Be Selected?
Once the competition has drawn to a close we will randomly and fairly select the winners from a draw. Remember the more points you have = more entries, therefore increasing your chances!
How Will I know If I Won?
If you are the lucky one who wins the iPad, or the lucky 10 runners up, we will contact you via email to give you the good news! The winner will be announced shortly after the closing date, so keep an eye out on those emails (and don't forget to check your junk… just in case)!
When Will I Get My Prize?
Once we have contacted you and received a response we will ship the iPad to you as soon as possible. As for the vouchers they will be sent to you via email so you can utilise them immediately.
What Are You Waiting For?
It's time to get entering! Trust me you don't want to miss out, enter the Christmas iPad Giveaway now. Good luck, and happy holidays!
UPDATE: THIS COMPETITION HAS NOW CLOSED – CONGRATULATIONS TO THE WINNERS & MERRY CHRISTMAS ALL!