Finding it hard to switch off? When your work is on your mobile it can be hard to take a break and relax once it gets to the end of the day. We value hard work and determination at Business Mobiles, but what we value even more is time for rest and putting your mental health first.
You may be holding the key to relaxation right in the palm of your hands! Here we have a few apps that we recommend you try if you are in need of some YOU time. So read on to discover a variety of ways in which you can use your mobile to relax and unwind.
1 – Let It Pour With Just Rain
An app favourite of ours is the wonderful Just Rain app, available both on Android and iOS. Nothing says relaxation like watching and listening to rainfall down. You are in control of the intensity of the rain for ultimate relaxation that suits you. So let it pour and download Just Rain today.
Watch our quick review to learn more:
2 – Find Your Zen With Headspace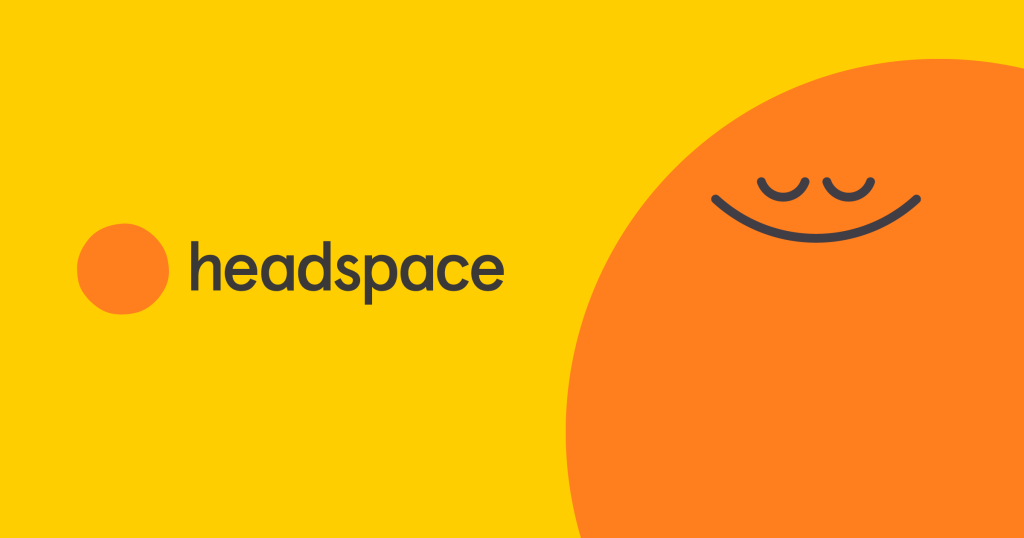 Headspace is a great app to keep you calm and relaxed through the art of meditation. Meditation is a proven method that helps to manage anxiety and relieve stress. If your new year's resolution is to manage stress then meditation can be the thing to really help you relax.
You can choose from hundreds of guided meditations on a variety of topics. From managing stress, focus, and even mind-body health, Headspace has it all. They have meditations for all, from beginners to experts there is a guide to help you.
If you really want to make relaxation a priority then you can do so with their short 3 minute sessions that can fit seamlessly into any schedule. Just a few minutes a day can make a real difference to your health and stress levels.
This app is a subscription service starting at £9.99 a month, a great way to invest in yourself this year.
3 – Sleep Easy With Calm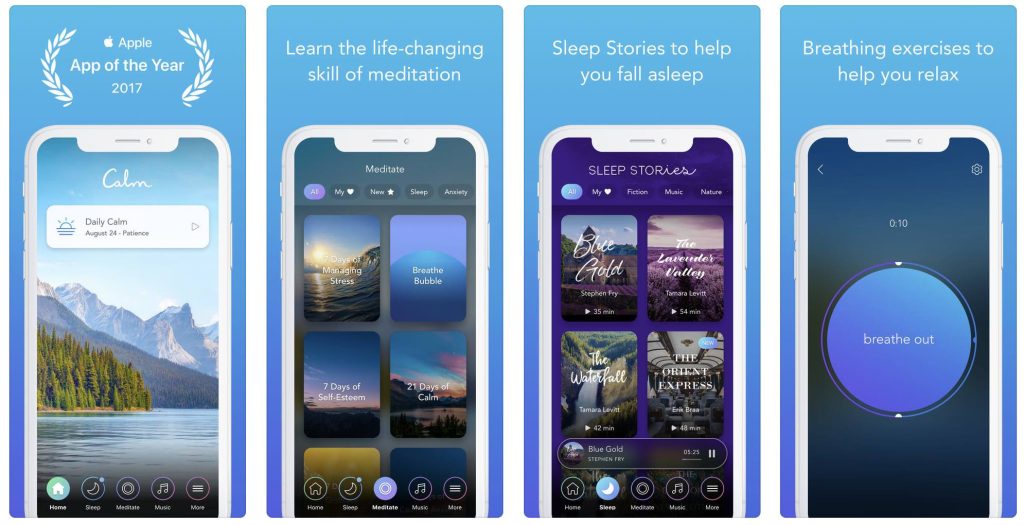 Cal is another app that is great for guided meditation but the feature we want to mention is their bedtime stories! Perfect for helping you unwind after a stressful day of work. They can also be used to help calm you or distract your mind before a big meeting or presentation. Calm helps to keep you calmed and relaxed anytime and anywhere.
They have a variety of bedtime stories read to you by famous celebrities like Harry styles, Matthew McConaughey and Stephen Fry. Now, who wouldn't want to drift off to sleep with a relaxing story read to you by a star!
4 – Be Mesmerized With Fluid Simulation
This is a fun way to calm the mind and relax. You can play around with the colourful liquid for hours! For more details watch our video on this wonderful App now!
5 – Master The Art Of Colouring In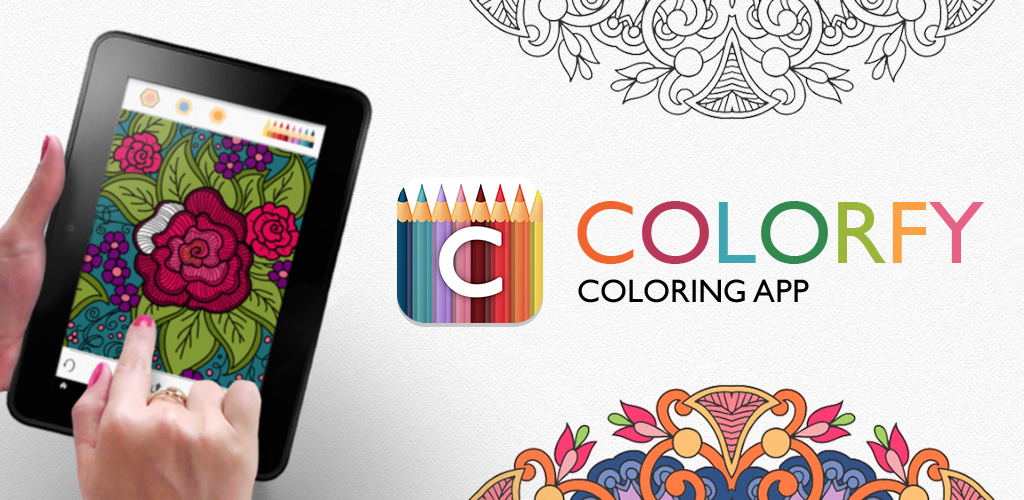 A colouring book on the go is a great way to relax. If colouring was a favourite when you were a kid then why not reconnect with your inner child and give it a go with this innovative virtual twist. It is also the perfect app to have if you are a busy parent and need to keep your kids entertained whilst on the go (you can thank us later).
Download Colorfy on Android or Apple and start easily colouring in a variety of designs for free!
6 – Take A Break With Do Not Disturb
A simple one that may seem obvious but when life is all go we do forget that we have the power to take a break and pause. More effective than simply silencing your phone as you don't see your phone lighting up from the corner of your eye.
This is also a great way to switch off but still be available in an emergency. If you add a contact to your favourites then you can exclude any urgent calls or messages from being silenced. So if you want to silence the work calls but still want to know if your partner or kids have called urgently, then you can!
This is also a great feature to help you focus on productivity. If you want more tips and apps to aid concentration, check out our blog post on our favourite focus apps for work.
Pick The Perfect Handset
Now you know how you can use your mobile to relax, maybe it's time for an upgrade. Finding the perfect business mobile can be stressful, but here at Business Mobiles, we make it easy. Our process is so simple we help to keep finding the perfect mobile stress-free.