Start saving time and effort with our top 10 Android shortcuts. Learn how to use your phone to the best of your abilities, read these handy little features compiled for you. Not only will your new favourite Android shortcut make your life easier, it will help you master your mobile!
Before we begin, we should mention that a fast mobile phone is the #1. time saver for any user. Learn how to speed up your mobile phone now, or continue reading for our top 10 Android shortcuts:
1. Glide From App To App
Effortlessly alternate between apps with Androids fast-snap function. If your device runs Android 10 and has gesture navigation enabled, you can flick your finger towards the right along the bottom of the screen to switch to your last-used application.
Then simply flick your finger to the left to snap back to your previous app if it's only been a second. If you have surpassed around 5 seconds you will need to flick to the right again.
One of best Android shortcuts and perfect for those who want to quickly text some information, or have a quick glance at their calendar before confirming an appointment. So, right then left for a quick flick through OR just flick right if you want to take your time. As simple as that!
2. A Multi-Taskers Dream – Split Screen Android Features
Our next Android shortcut is perfect for multi-taskers. We're often asked, does the S21 split screen feature? The answer is YES! Also available on the Samsung S22, this handy Android feature allows you to open two apps at once, so you can reply to an email whilst being on a video call.
Multi-tasking just got a whole lot easier: Simply head to your home screen, click the square icon at the bottom, select and hold the app icon and tap split screen. This will pin your app to the top half of the screen allowing you to open a second app. Easy, and oh-so-convenient!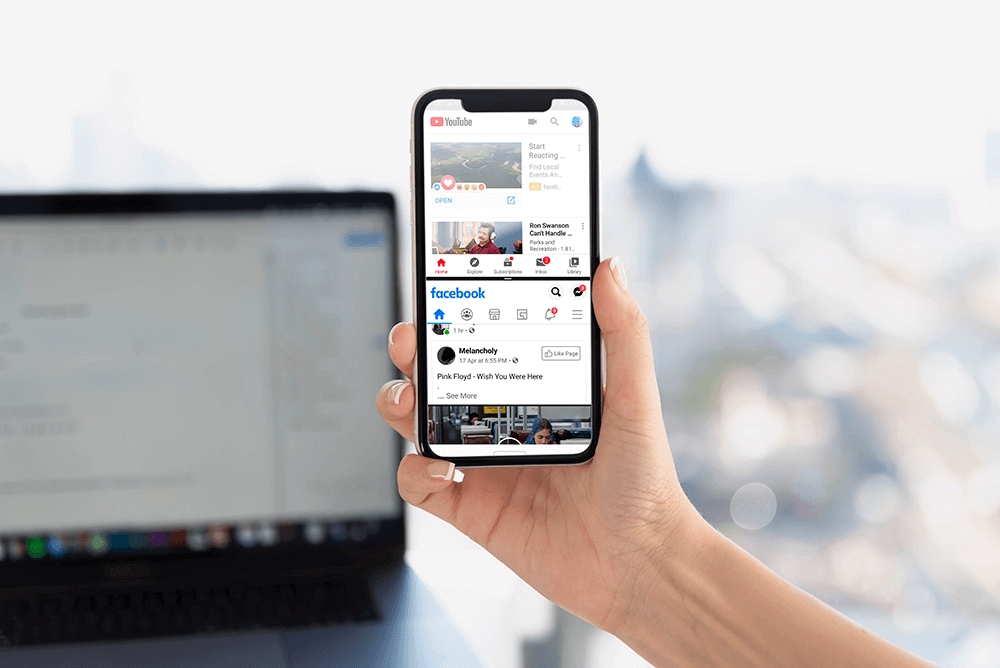 3. Easy Screenshot Lifesaver
We know this Android shortcut / feature is well known, but here it is once again, just in case you may have forgotten it was a function at all.
Want to quickly capture what's on your screen? Simply press the power and volume button down at the same time to take a screenshot. You can access and share this via the notification that appears or go back to it later in your "Screenshots" folder via Google Photos.
4. Respectfully Ignore Their Calls
Busy or simply hate picking up the phone? With this Android shortcut, you can decline calls instantly and in a friendly manner.
When a call comes through that you can't answer simply look to the bottom of the screen for a "Reply" tile, message icon, or a "Send message" option. Tap the icon or slide your finger up from that area and you will see a list of ready-made generic replies that you can send whilst you end the call.
Can't talk right now… call me back? Perfect for mid-meeting interruptions or when you're not in the mood for small talk.
5. For When You Actually Have To Answer
This is for the times where you actually decide (or are forced to) pick up the phone, this is how you can hang up with ease.
Head to system settings and select Accessibility. Activate the option called "Power button ends call". On Samsung you will need to select "Interaction and dexterity" and then "Answering and ending calls" then you can follow the above step.
Now you can simply say goodbye with one click of the power button with this handy Android feature.
6. When You Need A Little Assistance
Need help? Press and hold the home key to access your Google Assistant wherever you are! If your phone doesn't have the traditional three-button navigation system but has gesture navigation, then you will need to swipe up from the bottom left or right corner to call on your handy assistant.
7. Correct Errors Seamlessly
When you are writing out a long email or message you may make a few errors or spelling mistakes when you're in a rush. We all know how difficult it is to place the cursor in the exact position you want it without it deleting or selecting the wrong thing.
With this feature, you never have to worry about that again. Simply hold down on the space bar to move the cursor to the exact position you need it. Erase mistakes and edit your wording seamlessly.
8. Silence Your Device
Next on our list of Android shortcuts and a necessity in this day and age – the need to put your phone on silent. This is easy to do and requires no fussing around on your screen. For many Android phones, you can simply turn your phone face down on a flat surface to silence it. Perfect for when you are in a meeting or want to concentrate without distractions.
For Galaxy phones, you can enable this feature by searching for "Easy Mute" in your setting, and for Pixel devices search for "Flip to Shhh".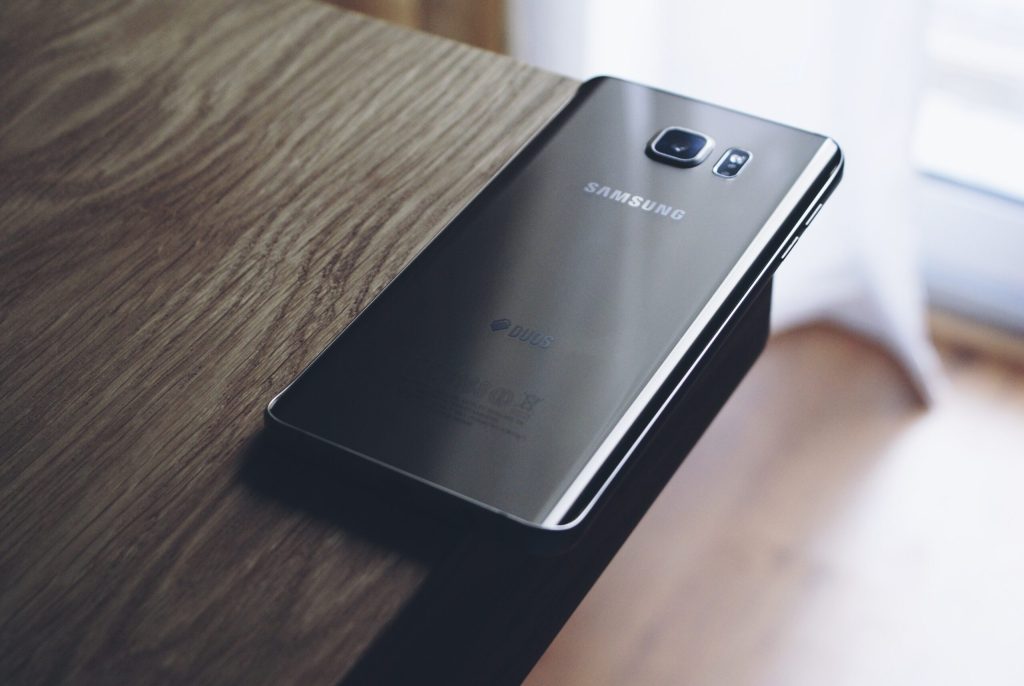 9. Capture The Moment
Take a picture in a flash by simply double-tapping the power button and wait for the camera to launch. Never miss a moment again with this super simple Android shortcut!
10. Restart In A Flash
Moving onto the last on our list of Android shortcuts, their rapid restart functionality. All technology comes with its minor flaws, but sometimes a quick restart is all you need to have it up and running again.
To quickly restart simply hold down both the power and volume button for 10–15 seconds to restart. For some android devices, you simply need to hold down the power button and it should work.
Know all of these Android Shortcuts? Upgrade Today!
Now you are a master of all things Android with these handy Android shortcuts, why not upgrade to the latest model. Discover incredible deals on business mobile contracts and more, or contact us today for a free consultation.
Continue learning the latest hacks, tips, and all things mobile; check out our YouTube channel Simply Mobile now!