Yesterday Apple held their first event of 2022 and revealed the brand new iPhone SE to the world. The affordable alternative for all iPhone lovers. In case you missed the event here is a rundown of what to expect from the new iPhone SE!
At A Glance
Here's a quick look at some of the features the new model has to offer: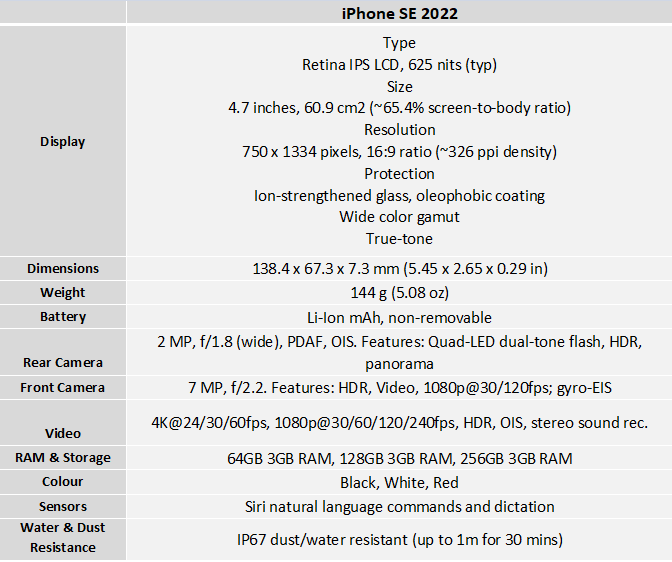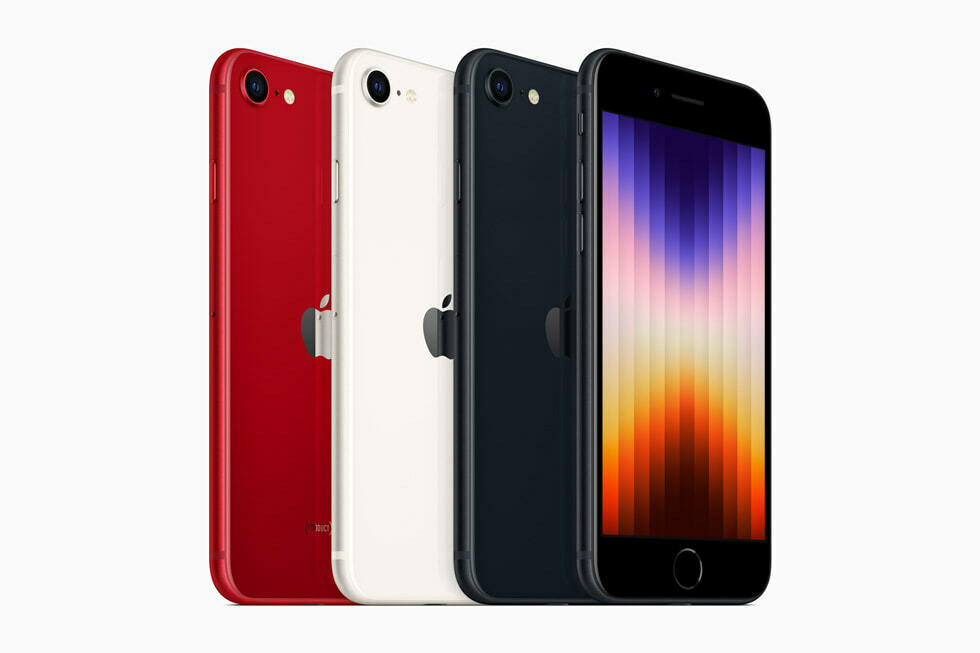 Display
This third-generation iPhone SE has the same design as its predecessor. It is small, thin, and available in white, black, and red.
The rear is made from Apple's Ceramic Shield smartphone glass to allow for wireless charging. With a crisp 4.7-inch display, perfect for everyday use.
This is the only iPhone to still feature the Home button with Touch ID. A great private alternative to access apps and authorise payments.
5G Enabled
Like most modern mobiles the new SE will be 5G compatible. This alone is a major selling point for the mobile! Making it Apple's cheapest mobile that is compatible with 5G.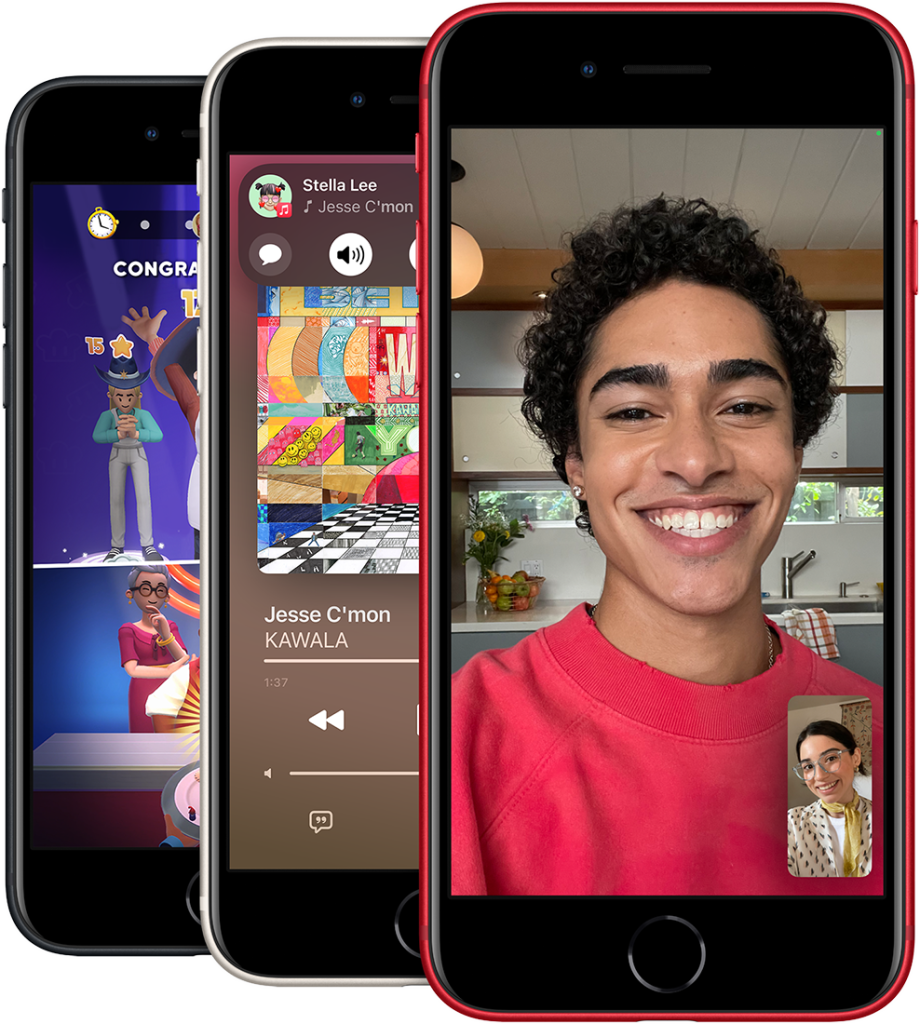 Storage Space
This model will come in 3 different storage sizes, 64GB, 128GB, and 256GB.
Battery
Apple never reveals its battery life ahead of time but has claimed that this model "brings better battery life" than previous generations. Upgrade to a mobile with a battery that will last you all day.
Camera
Unlike other iPhone models, Apple has stuck with a singular camera for the SE. With a 12MP Wide camera that has a number of benefits. Including smart HDR 4, Deep fusion, and portrait mode. This camera ensures that you get the best photographs. Adjustments are made to optimise the lighting and skin tone of each person. Photographic Styles also allow users to personalise their photos to create their own unique take on a subject. The image signal processor in A15 Bionic delivers improved videos with reduced noise. As well as better white balance and truer skin tone, even in low light!
Want to learn more about Apple's new release? Then click HERE to head to their website.
Release Date & Price
Now you know all about the new SE you may be wondering when will you be able to get your hands on one.
The new handset will be on sale from the 18th of March. The price starts at £419 for the 64GB, £469 for the 128GB, and £569 for the 256GB.
New Vs Old
This is why you need to upgrade from the iPhone SE 2020: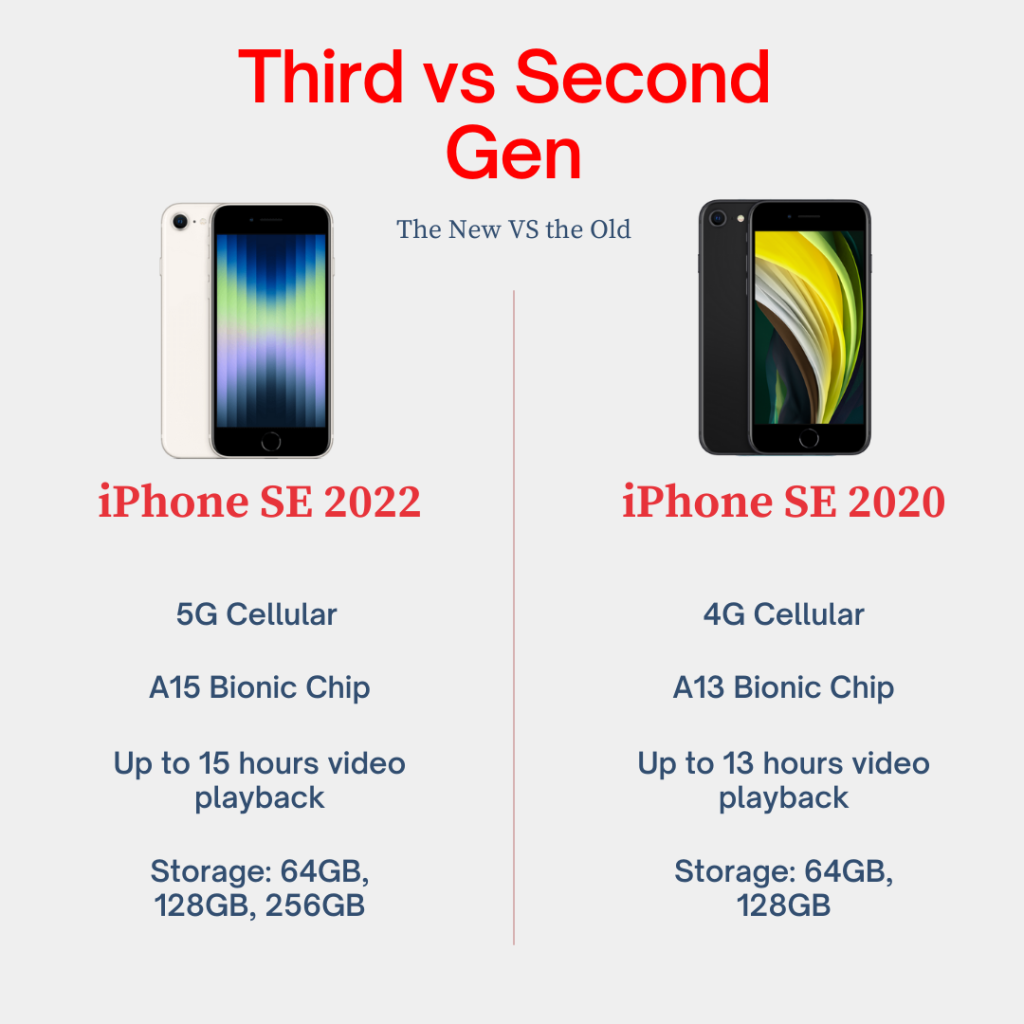 Order Your iPhone SE 2022
Want to get your hands on this incredible new handset? Then you're in luck! At Businessmobiles.com we have a range of handsets available including the iPhone SE 2022. Click HERE or the image below to order your very own iPhone SE 2022!